Relive 'Rocketman' Elton John's two-show extravaganza at Dodger Stadium in 1975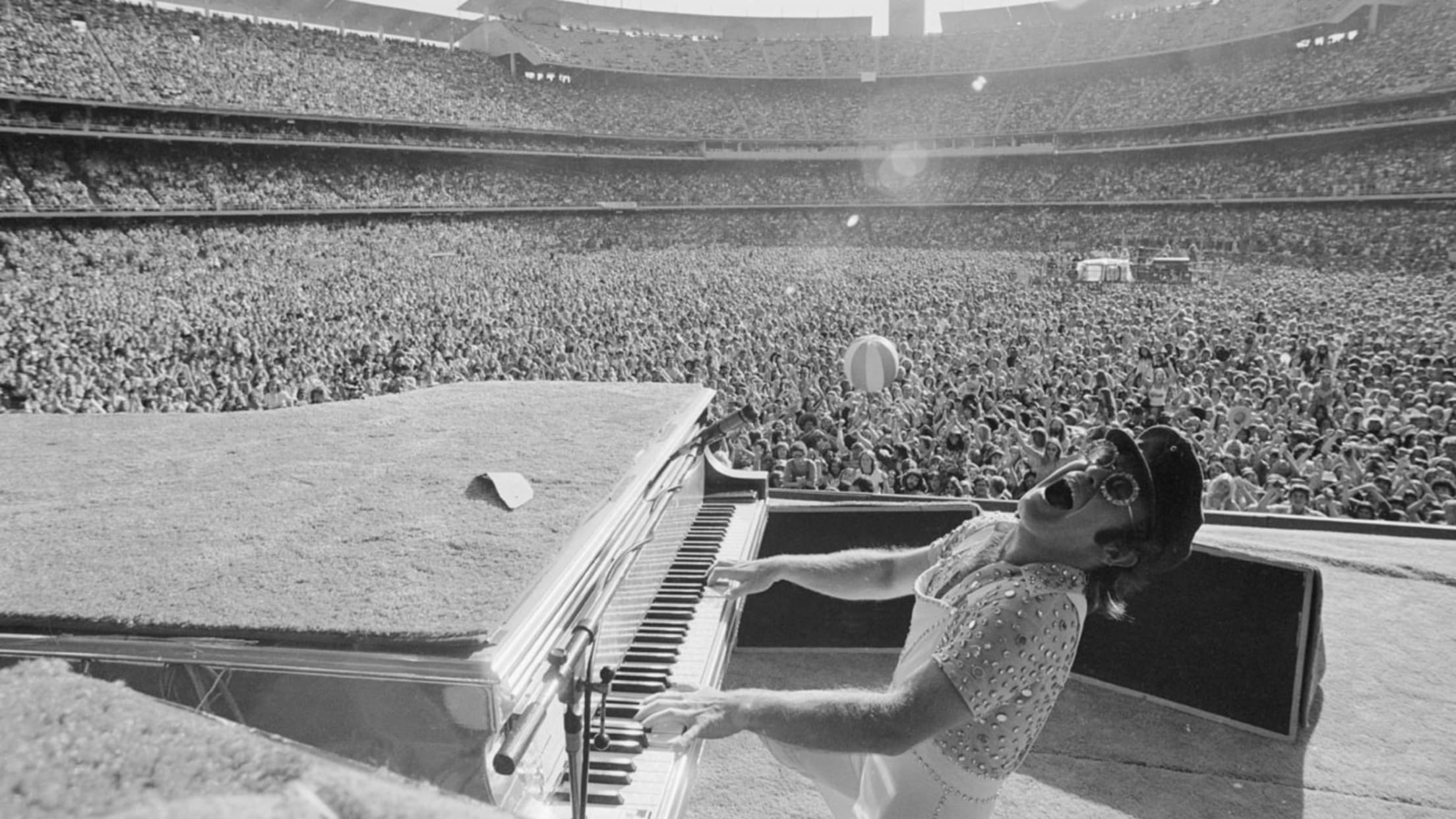 On Friday, Rocketman hit theaters. As the title suggests, the film chronicles the life of rock and roll legend Elton John. What does any of this have to do with baseball? We're glad you asked.
Nearly 44 years ago, Elton performed two sold-out concerts in Dodger Stadium. It was the first rock show in the stadium since The Beatles nearly a decade before, and it was nothing short of an extravaganza: More than 100,000 people flooded the stadium on Oct. 25 and 26, 1975 to see Elton. It just so happens that these concerts feature prominently in the narrative structure of Rocketman.
In the film, the Dodger Stadium concerts serve to signify Elton's turnaround after an attempted suicide. One moment, we see him in the hospital after drowning in a pool. The next, he's in a sequined Dodgers uniform performing in front of tens of thousands of fans and hitting a baseball from atop his piano.
Watching the scene in the movie, the concert at Dodger Stadium seems larger than life -- something that could never have actually happened. It did and, honestly, it was larger than life.
He didn't play the entirety of the shows in his sparkly baseball uniform. Both nights opened with solo renditions of "Your Song" and gradually built throughout the night as he brought the whole band on stage and, eventually, changed into that iconic baseball outfit. Tennis star Billie Jean King even joined for backup vocals:
Photographer Terry O'Neill captured those shows in 1975 and the pictures of Elton in his custom uniform are surely among the best ever taken at Dodger Stadium:
"You have to remember - in October 1975, no one was bigger than Elton John," O'Neill said. "He was like Elvis at the height of his career. It is impossible to try to explain to people today what it was like -- numerous number one albums, touring non-stop, recording non-stop, media, press, television ... he was everywhere."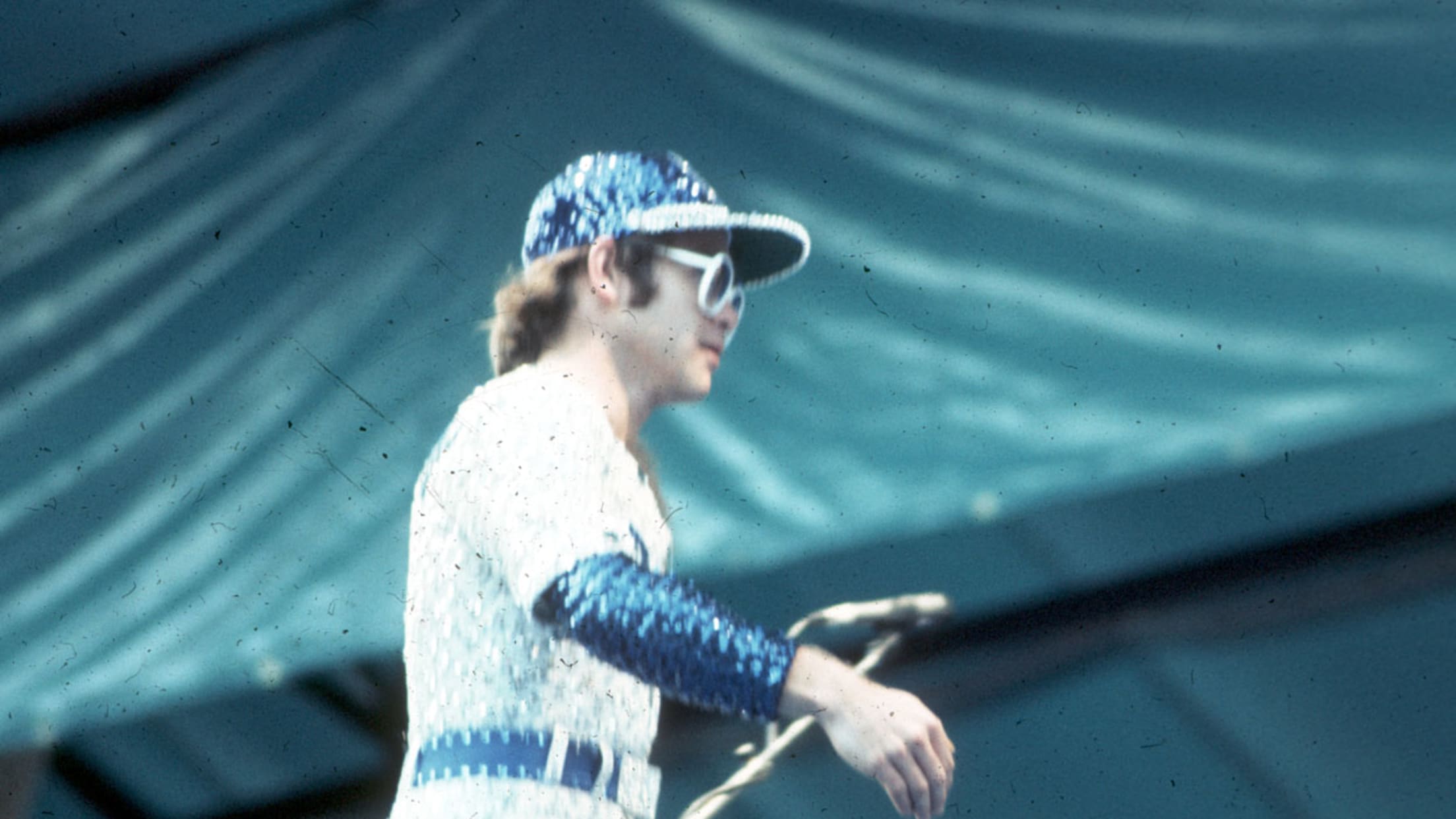 It should come as no surprise that Elton was -- and probably still is -- a fan of stirrup socks.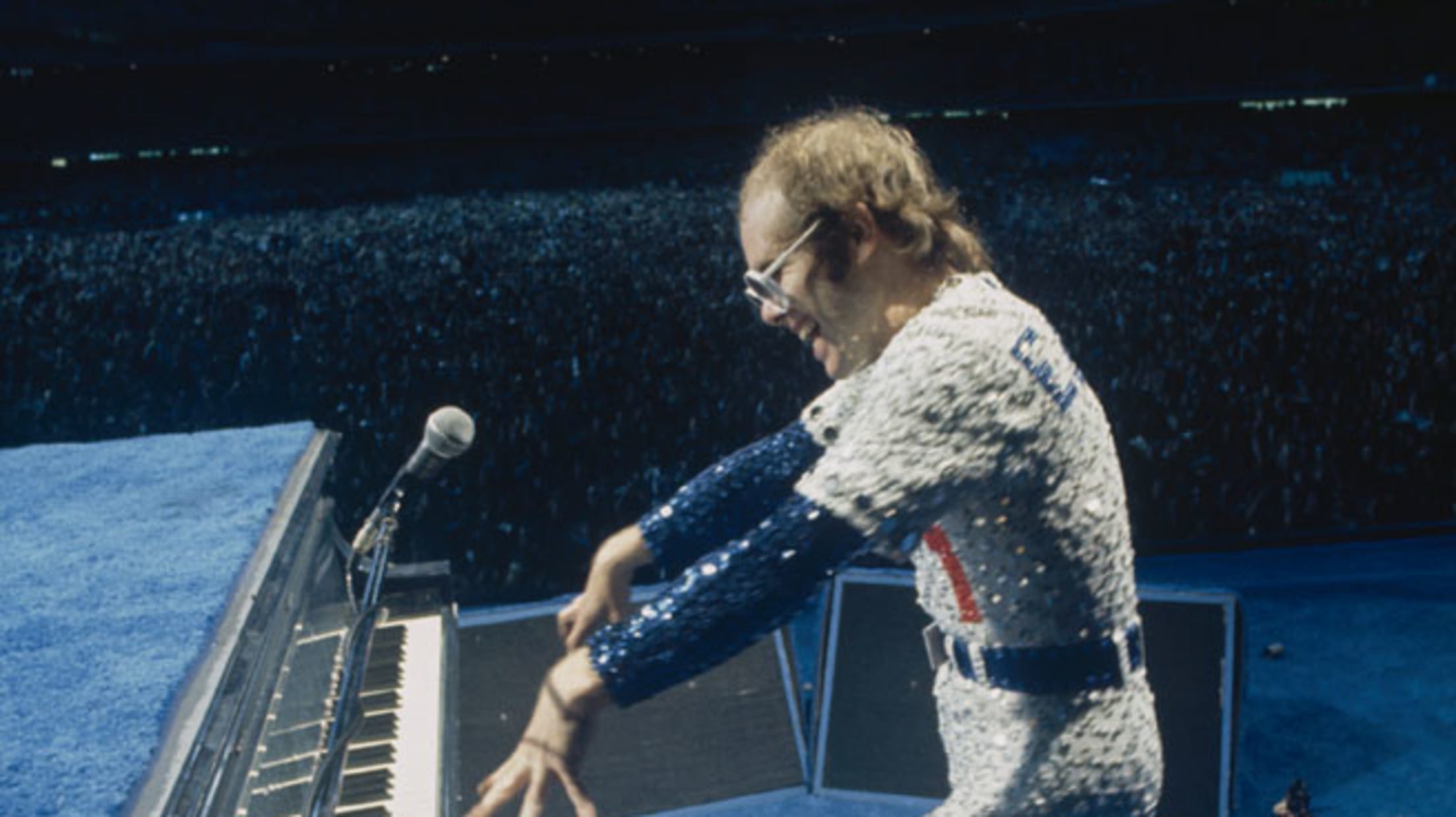 Here he is showing off his batting stance, ON TOP OF A PIANO.
Let's get one more look at that beautiful uniform in action:
This post originally appeared on March 25, 2015 written by Ben Cosman and has been updated.
Eric Chesterton is writer for Cut4. He particularly enjoys bunts against the shift, stolen bases and celebrating his birthday with mascots at the ballpark.