The Empire State Building did its part to make sure everyone knows that baseball is back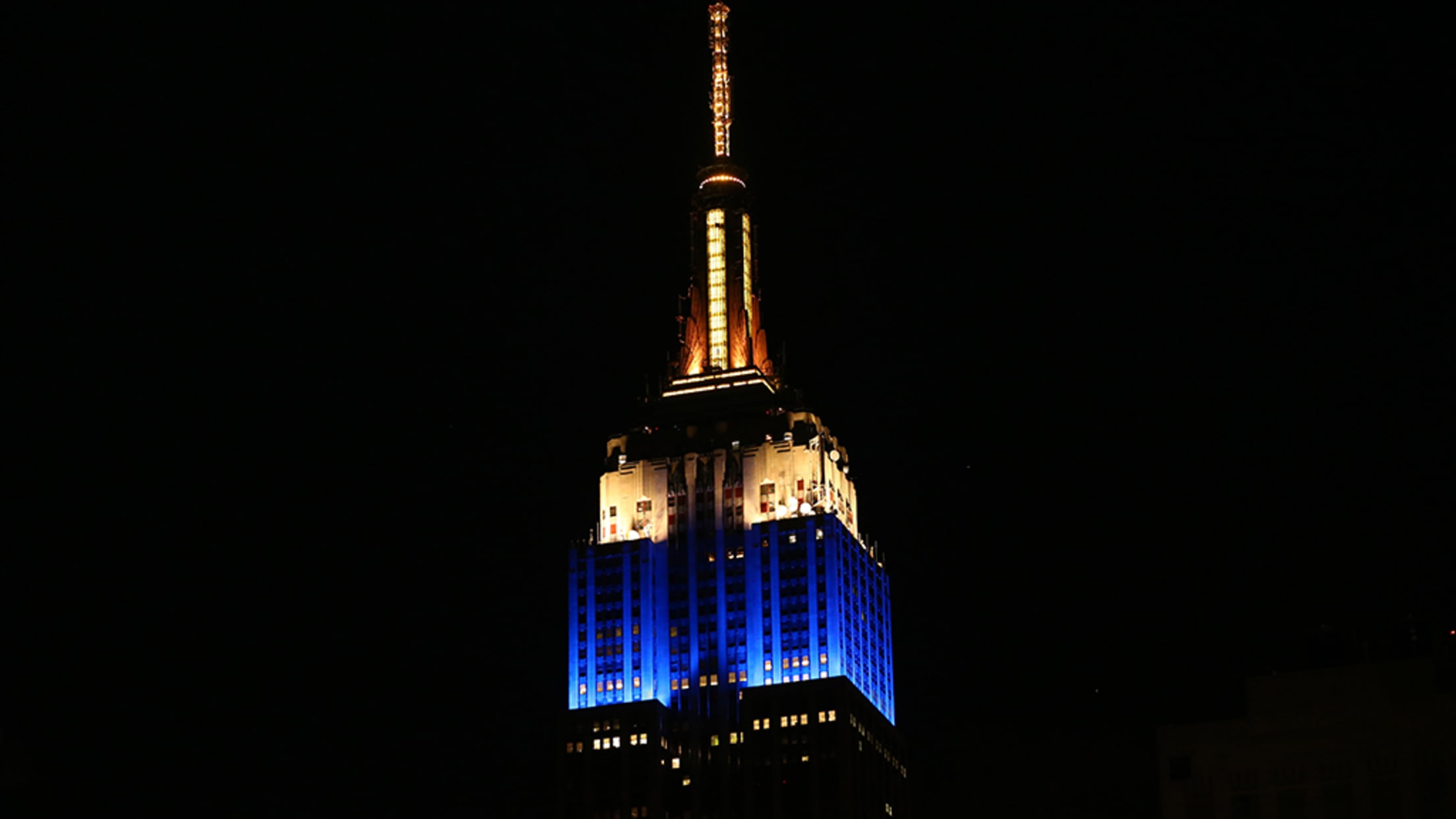 There were many signs that Sunday was the first day of baseball season. Fans began putting their #CapsOn, the Royals picked up right where they left off and any number of firsts were accomplished -- including the very first home run of 2016:
And, as is something of a tradition, the Empire State Building lit up with its tribute to all 30 MLB clubs:
Play ball! We're celebrating Opening Day of the 2016 @MLB season by rotating in the colors of all 30 teams. #CapsOn pic.twitter.com/JS5j9uPNFg

— Empire State Building (@EmpireStateBldg) April 3, 2016
So, if you were in New York City on Sunday, all you had to do was look out the closest window and see for yourself that baseball is very much back. If you weren't in NYC, well, you probably still knew baseball was back. But still, everybody's got to do their part -- thanks to the ESB for spending Sunday as a 102-story beacon heralding the return of the best sport there is.
(We're definitely not biased).
Check out a slideshow of the ESB with each team's colors here.