A diving play, an infield hit, a stolen base and a run: Jose Altuve did it all in ALCS Game 1
Stop us if you've heard this one before: José Altuve did something big.
The Astros opened the American League Championship Series presented by Camping World with a 2-1 win over the Yankees at Minute Maid Park on Friday night. Early on, Dallas Keuchel and Masahiro Tanaka traded zeroes for the first three frames. Then, Altuve decided to take over and do what he does best, this time on the national stage.
First up in his highlight reel sequence was a great diving play to retire Didi Gregorius in the top of the fourth:
Complete with a celebratory high-five sequence with shortstop/good friendCarlos Correa afterward.
Of course, this all happened in front of several thousand of Altuve's biggest fans: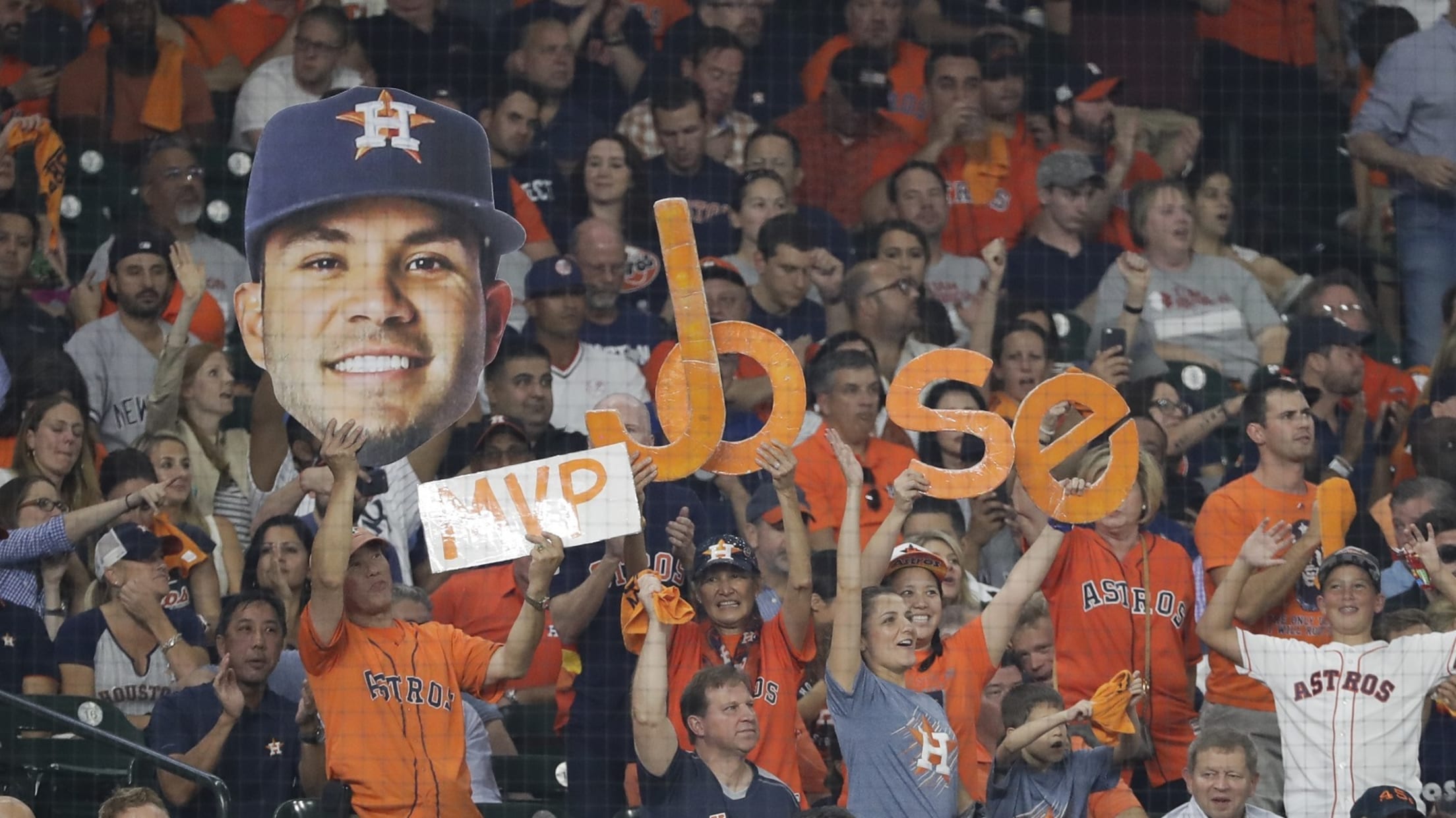 In the bottom of the frame, the Astros plated two runs to take a 2-0 lead, started by ... you guessed it, Altuve. He reached on an infield single, stole second and scored the first run on an RBI single from Correa. There's that duo again.
For those of you who still aren't familiar with everything Altuve brings to the table, this sequence early in ALCS Game 1 shows it all pretty well.
Tune in to watch Game 2 of the ALCS on Saturday at 4 p.m. ET / 3 p.m. CT on FOX.
Teams in this article:
Players in this article: