The Kalamazoo Growlers will be wearing a jersey covered in emojis this season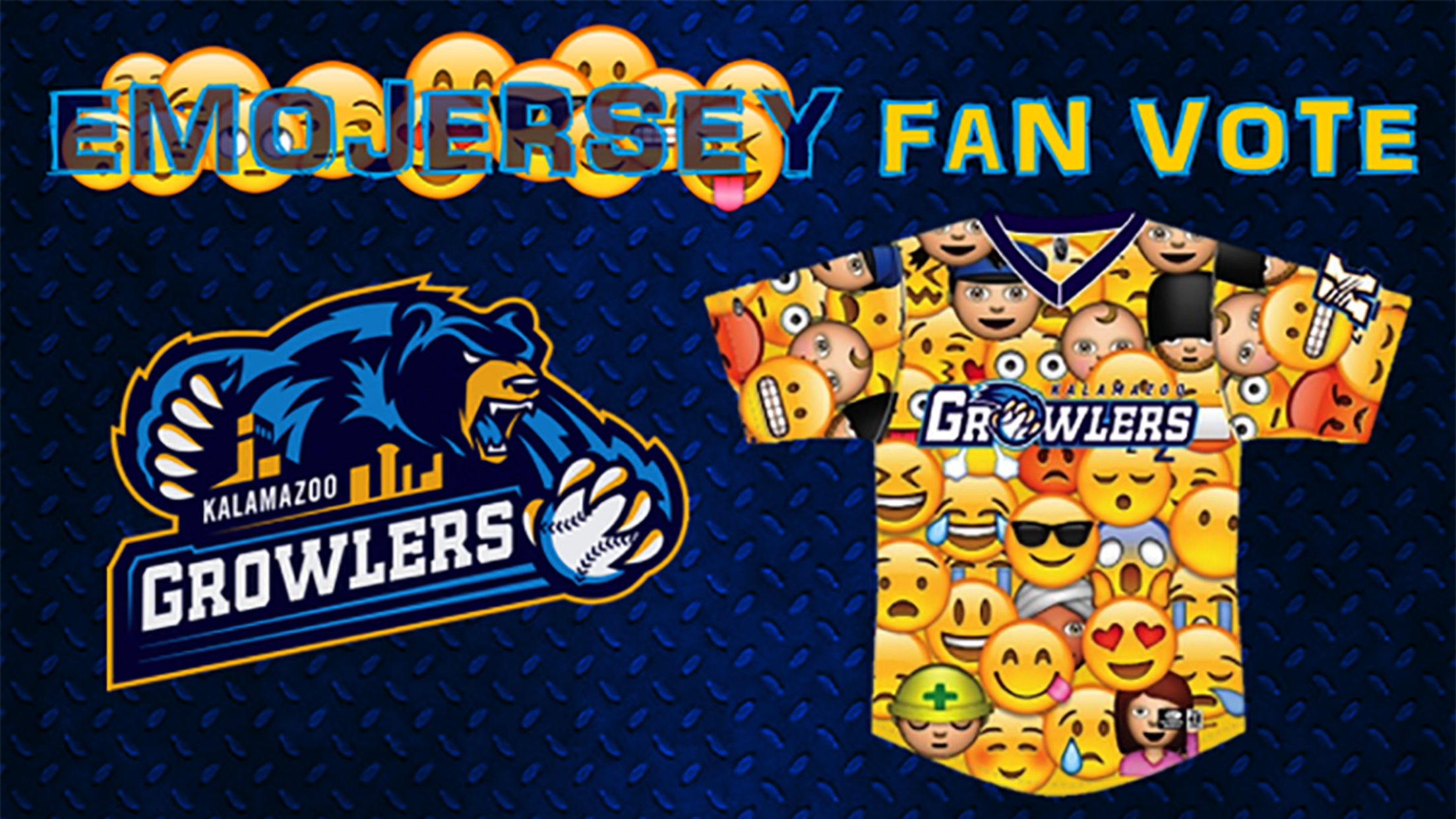 Back in 2014, the Kalamazoo Growlers of the independent Northwoods League threw down the novelty jersey gauntlet with a uniform composed entirely of fan-submitted selfies:
Growlers announce #SaluteToSelfie Night at the Park. Submit a selfie by tagging @kzoogrowlers http://t.co/02WyThVr0l pic.twitter.com/mAJuVl5GTd

— Kalamazoo Growlers (@kzoogrowlers) March 5, 2014
But times have changed. "Selfie" was the Word of the Year three whole years ago. Minor League teams from all across the country have taken a run at the Growlers' throne, from tacos to '90s nostalgia to a giant bald eagle. Put simply, it was time for an upgrade, so Kalamazoo is going from the selfie ... to the emoji:
We're back at it... 😉 Vote now for your favorite emojis! #Emojersey #Growlers https://t.co/epduGkqaYP pic.twitter.com/7vz6OQQxlT

— Kalamazoo Growlers (@kzoogrowlers) February 15, 2016
How will the team decide which emojis to use, you ask? It's leaving it up to the people: Fans can go to growlersbaseball.com and choose from more than 100 emojis. The top 25 vote-getters will be included on the team's jerseys during its Aug. 13 game against the Rockford Rivets. And yes, there will be a write-in option.