A KBO third baseman dodged a flying bat shard to make an incredible barehanded catch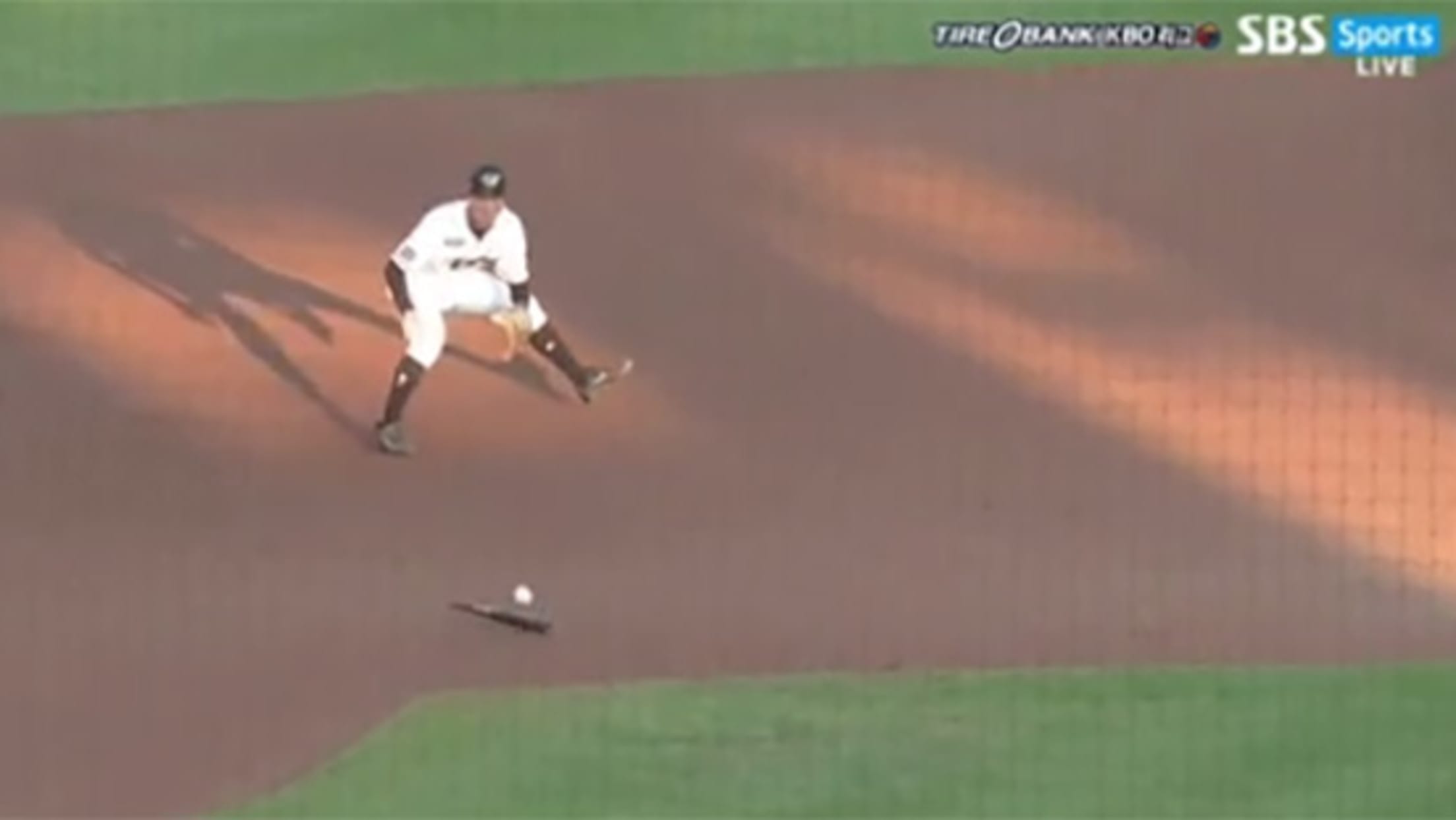 As you may already know, the KBO is full of delights. It gave us Eric Thames' cheer song, magnificent bat flips and a pitch so wild it should have been on "Kratts' Creatures."
Now it's time to stare in wonder at this play by Hanwha Eagles third baseman Gwang-Min Song. If you watch the GIF below just once, you might think, "Hey, that guy made a pretty good barehanded catch."
A very nifty and instinctual play by 3B Gwang-Min Song (Hanwha Eagles) last week. #KBO pic.twitter.com/QzVHjJHv6b

— Sung Min Kim (@sung_minkim) June 5, 2017
But watch it again. As you can see, the opposing hitter's bat broke, and a shard of wood went flying in Song's general direction. The ball then bounced off the piece of bat, and Song was able to quickly readjust and catch it anyway.
If this is the beginning of a baseball/pinball hybrid, we're into it.