Kevin Kiermaier totally called that the Orioles-Rays game would be rained out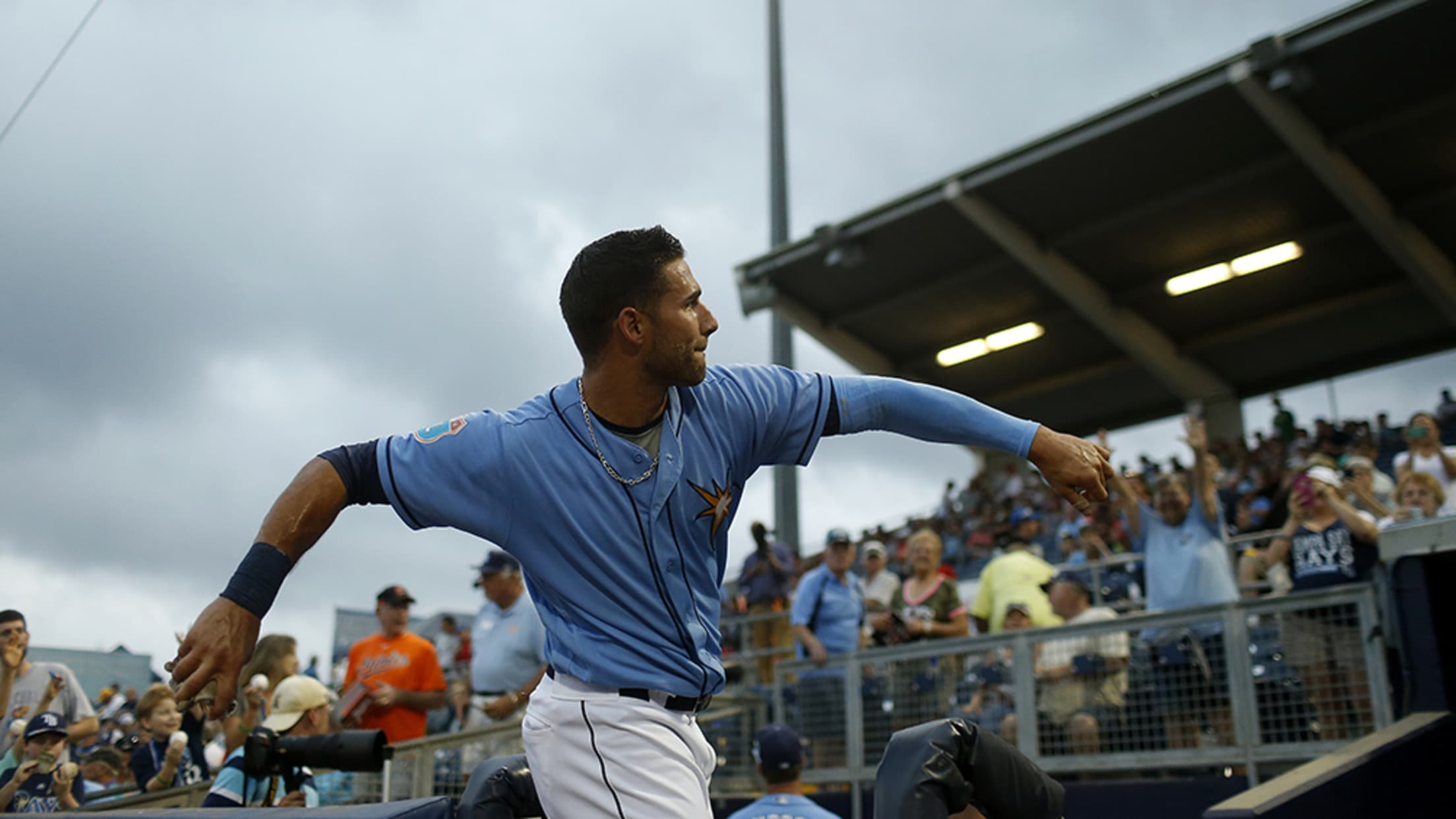 PORT CHARLOTTE, FL - MARCH 19: Kevin Kiermaier #39 of the Tampa Bay Rays throws his batting gloves into the stands prior to the start of an MLB spring training game against the Baltimore Orioles on March 19, 2016 at Charlotte Sports Park in Port Charlotte, Florida. The game was later canceled due to weather. (Photo by Brian Blanco/Getty Images) (Brian Blanco/Getty Images)
With rain and thunderstorms hitting Florida on Saturday afternoon, a number of Grapefruit League games were cancelled, cut short or delayed, including the Orioles-Rays matchup in Port Charlotte, Fla.
Rays outfielder Kevin Kiermaier predicted as much a couple of hours before first pitch:
For weather updates on #rays game follow me because i took meteorology in junior college .. Clouds rollin in..low pressure.. Its gon rainnn

— Kevin Kiermaier (@KKiermaier39) March 19, 2016
The Gold Glove Award winner kept Rays fans abreast of the developing weather situation all morning, sending out some true service tweets:
Radar is down here in the clubhouse...figure the weather out on your own.. winds SSW 11 mph.. Hang witttttt em

— Kevin Kiermaier (@KKiermaier39) March 19, 2016
As he said, he did take a meteorology course in college.
People since i am a pro at weather..stay sheltered until further notice..barometric pressure thru the roof as we speak.. Winds SSW 23 mph

— Kevin Kiermaier (@KKiermaier39) March 19, 2016
And so, with the game officially cancelled, you have to admit -- he totally called it. Even his teammates gave him credit:
@KKiermaier39 Good call on that rain bro

— Jacob Faria (@JDFaria34) March 19, 2016
Not that Kiermaier's penchant for weather should be a surprise to anyone -- it wouldn't be the first time his interests aligned with Mike Trout's, whether that be weather forecasting or home run robbing.
Teams in this article:
Players in this article: