The powerful Kyle Schwarber went small ball with an infield single and stolen base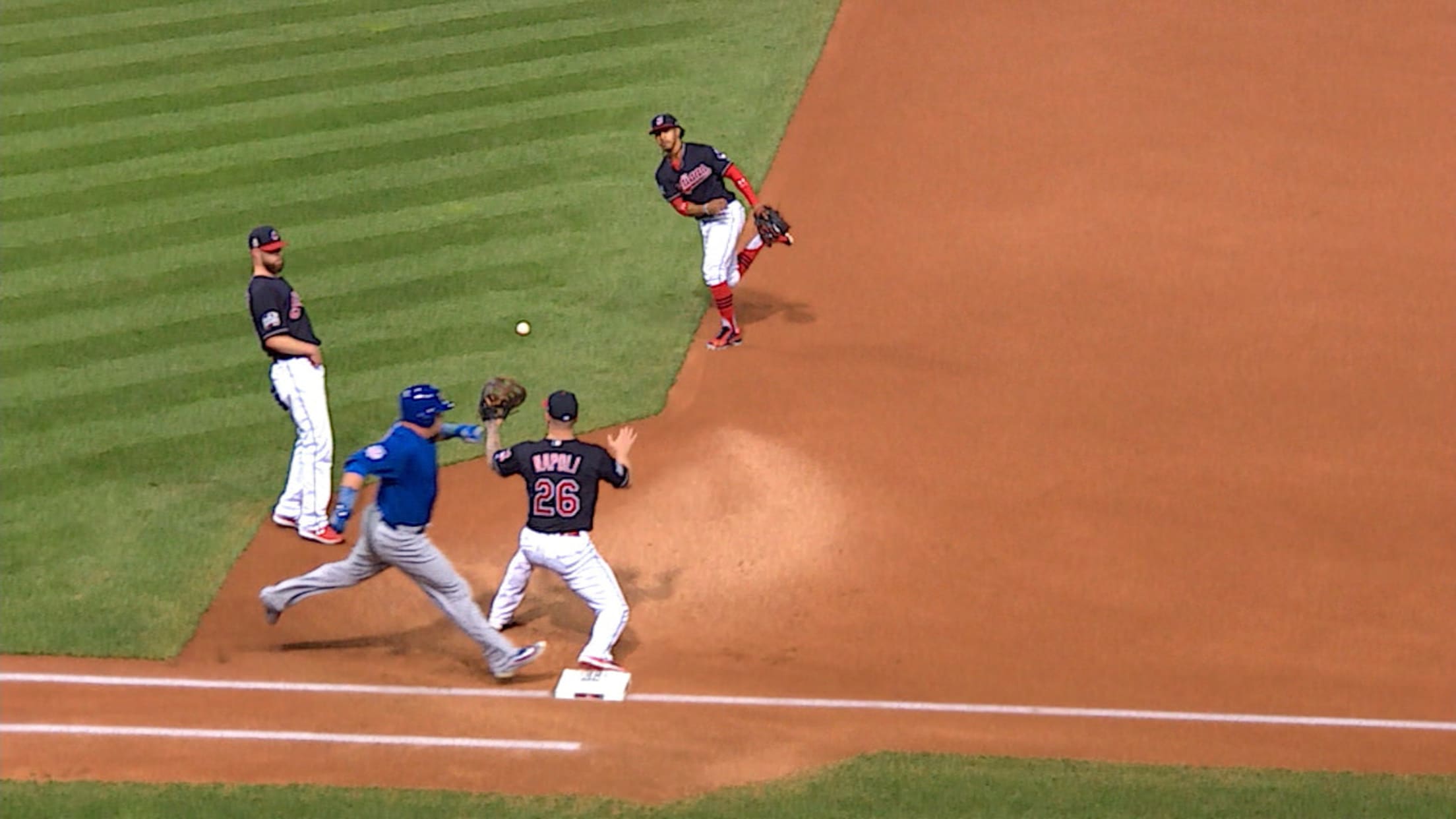 If you were to compare Kyle Schwarber to a machine, the list would probably be along the lines of:
- Tank
- Steam shovel
- Aircraft carrier
- Remote-control Tyrannosaurus rex
Basically, he's almost a pure, human-shaped muscle. His swing is powerful. His body is powerful. Even his goatee is powerful. But in the first inning of the must-win World Series Game 7, Schwarber showed off his small-ball skills. Following Dexter Fowler's leadoff home run, Schwarber hustled to beat an infield single.
One batter later, he stole second base. All this from a man who wasn't expected to be on the World Series roster because of a knee injury that caused him to miss most of the season and is an injury that is still preventing him from playing in the outfield.
Of course, it wasn't necessarily his wheels that got him the steal, but his brains. Schwarber noticed Indians starter Corey Kluber not paying attention and got to within 30 feet of second base by the time the pitch was released:
On his 1st-inning steal, @kschwarb12 was nearly two-thirds of the way to 2nd when the pitch was released. pic.twitter.com/fIUPMgocdH

— #Statcast (@statcast) November 3, 2016
Of course, maybe Schwarber forgot what he was best at. After lacing a ball to the right-field wall in his next at-bat, the DH tried to stretch it to a double. Unfortunately, his wheels just weren't enough and his attempt to beat Francisco Lindor's tag was more like a fender bender on a crowded highway.
Equipos en este artículo:
Jugadores en este artículo: