Let's follow Bill Murray as he makes his way through the Cubs' World Series celebrations
There are many, many Cubs fans around the globe, but arguably, the most famous over the years has been the man who sang "Take Me Out to the Ballgame" as Daffy Duck:
He's been to seemingly every Cubs game in his 66 years on this Earth, he gives World Series tickets away to strangers, he even wears Cubbies golf pants.
So, of course, he was at Game 7 for the Cubs' first World Series championship in 108 years and, of course, he was all-but-too-thrilled to celebrate with his hometown team. Let us follow Bill on his journey around Progressive Field:
He was in absolute hysterics after Bryzzo recorded the final out:
Once he got down to the field, he could barely contain himself:
Fortunately, he regained enough control of his emotions to snag a Championship hat: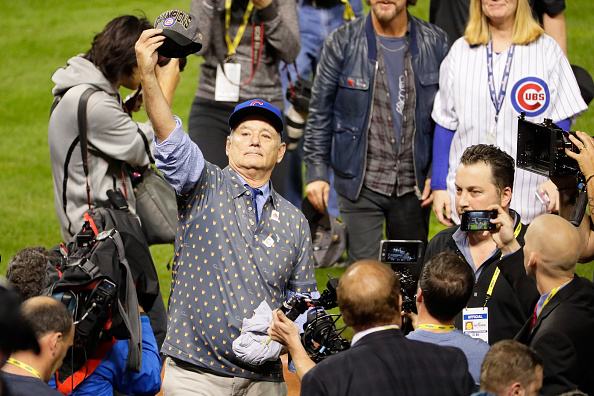 And either the actual Commissioner's Trophy or a replica. Knowing Bill, it was probably the real one and he still has it: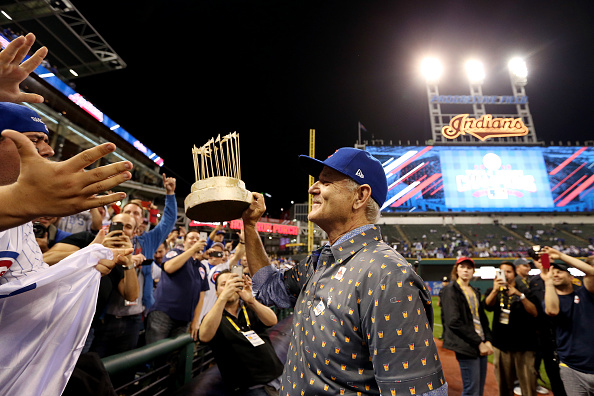 Then he tested out the horn on World Series MVP Ben Zobrist's new car. Yup, works.
Back in the clubhouse, Bill did a beer-soaked interview with Ken Rosenthal -- saying he expected the game to go 11, but it was "glorious" and "beautiful" all the same:
He also did some interviewing himself:
Think Bill Murray would sign up for this day, every day?https://t.co/vNw7OXO1mA #CHAMPS pic.twitter.com/GnLzSijGkb

- MLB (@MLB) November 3, 2016
Finally, to end the night, Bill Murray did something only Bill Murray could get away with: A champagne celebration with the GM.
Matt Monagan writes at night for Cut4. In his spare time, he travels and searches Twitter for Wily Mo Pena news.
Teams in this article:
Topics in this article: