Finally Trade Deadline sellers, a look back at the Tigers' dominant run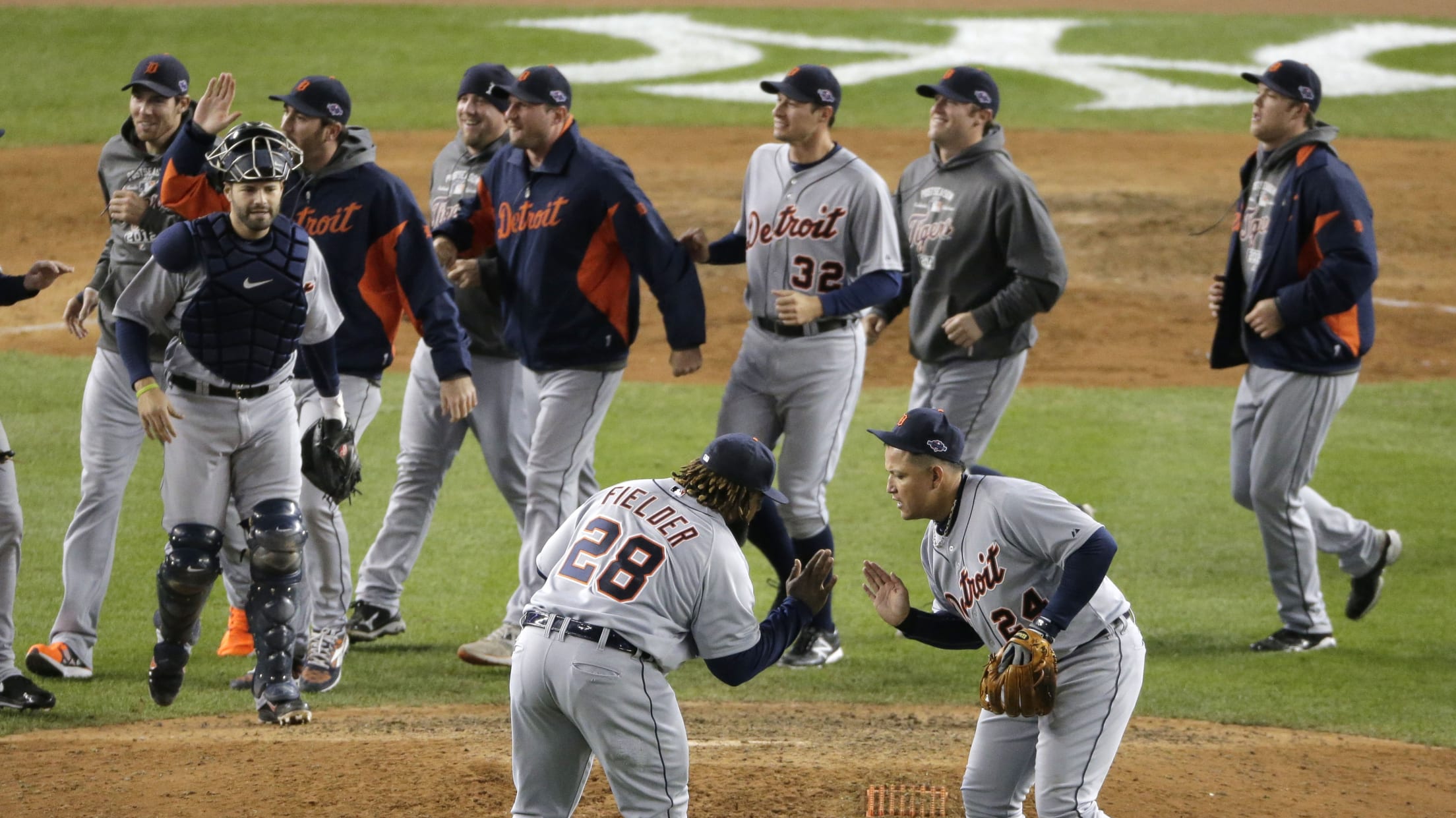 during Game 1 of the American League championship series Sunday, Oct. 14, 2012, in New York. (AP Photo/Charlie Riedel) (Charlie Riedel/AP)
As the Trade Deadline heats up and the Tigers look sell off pieces for the future, it marks the end of an era. While nearly every other team cycled through periods of failure and drought, this is new: The Tigers have been consistent contenders -- reloading and retooling -- despite not playing in a city like New York or LA.
Don't let the lack of World Series titles fool you -- when Tigers fans look back at the state of the franchise over the last decade, they should realize that this team belongs in the conversation with the greatest in franchise history.
After all, they essentially rose from the ashes. The Tigers bottomed out to 119 losses in 2003 -- one shy of the all-time Major League record in a 162 game season. Mike Maroth became the first 20-game loser since Brian Kingman in 1980. They had two other starters with 17 and 19 losses, so it wasn't the case of one pitcher gone bad.
Mike Ilitch then opened the checkbook and GM Dave Dombrowski used it wisely. Within three years the Tigers were in the 2006 World Series. And you know who was on that team? Justin Verlander.
Competitive, if not playoff bound, for the next four seasons, Detroit emerged in 2011. They didn't win a World Series, but from 2011 to 2014, they won four consecutive division championships -- something the team had never done before. That includes the powerhouse '80s teams (two Division titles) and even the Ty Cobb-led Tigers topped out at three in a row from 1907 to 1909. And really, will fans 100 years from now not think of Miguel Cabrera in the same hushed tones?
For three straight years, the MVP Award remained in Detroit, as Verlander passed it over to Cabrera. Batting titles were collected and Cy Young Awards were won.
There was the first triple crown winner in a generation:
And no-hitters, too:
There was even a Home Run Derby title:
The Tigers may not have brought home the trophy, but their postseason runs were filled with moments that will live on in memory -- if not DVR drives.Don Kelly's sacrifice fly cemented his legacy as "Donnie Kelly, baby!"
Justin Verlander was the consistent postseason stopper:
There were back-to-back homers:
And streaks that saw Jim Leyland refuse to change his underwear:
"I will wear these underwear until we lose," Leyland said. "I can tell you that right now. And they will not be washed. And I don't give a (expletive) who knows it."
Unfortunately, time marches on. And for the first time in over 10 years, the team will be rebuilding -- looking for the next Cabrera or Verlander that can return the team to greatness. But these are once in a generation players. No matter how well the team drafts and develops talent, no matter what prospects the team brings back, it may be another 100 years before the team wins four consecutive division titles. Because, turns out that winning baseball games year after year is really, really, really hard.
"World Series or bust," may be the cheer from fans and players, but that narrow worldview does a disservice to the Tigers club that was so successful and endlessly entertaining. Every summer night for over a decade, Tigers fans had a competitive club and a compelling reason to tune in. And really, as the curtain closes on an era, what more can you ask for?