The Miami Hurricanes prepared for their Sweet 16 matchup with some ballroom baseball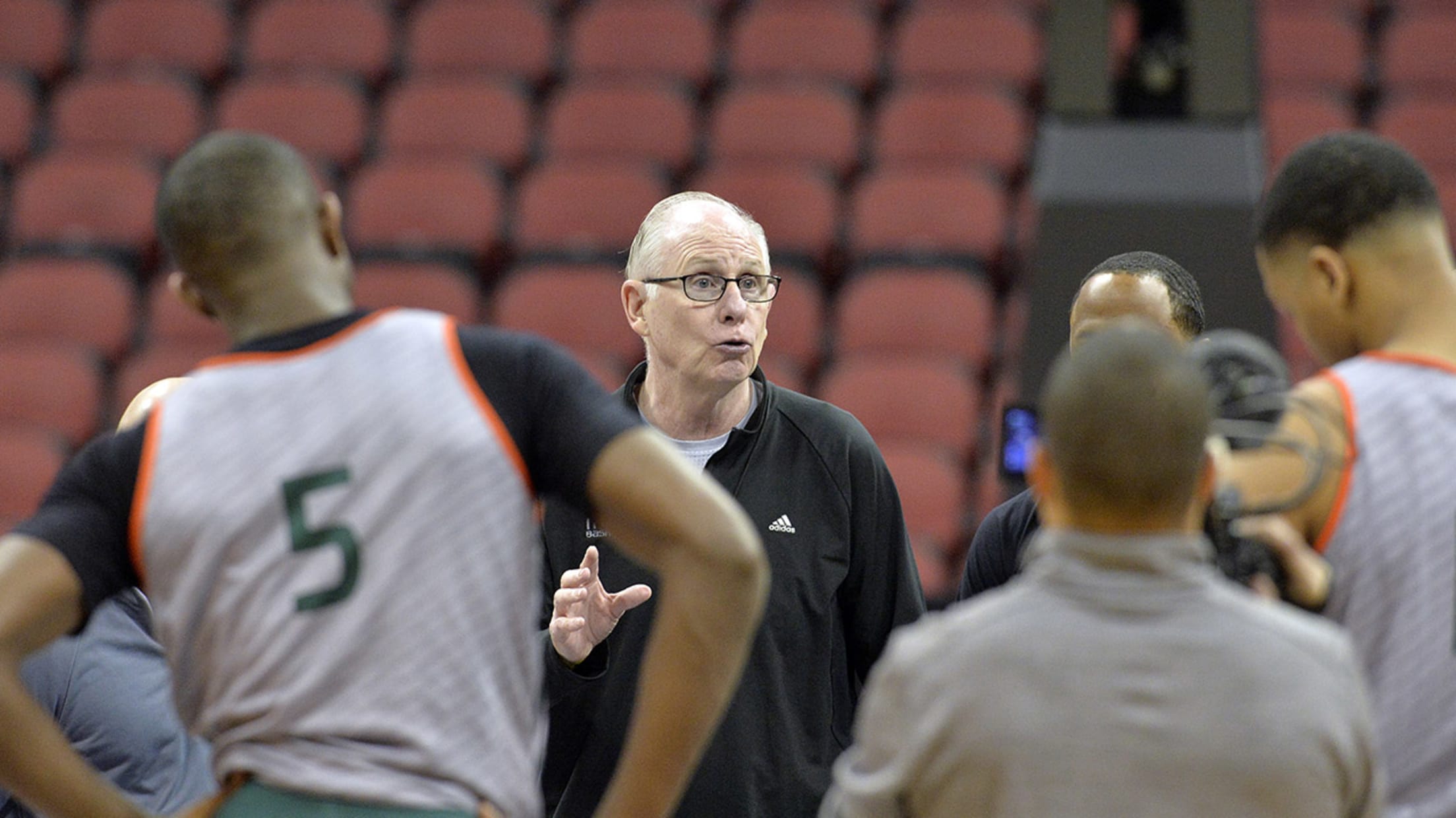 Miami head coach Jim Larranaga talks to his players during college basketball practice for a regional semifinal game in the NCAA Tournament, Wednesday, March 23, 2016, in Louisville, Ky. Miami plays against Villanova on Thursday. (AP Photo/Timothy D. Easley) (Timothy D. Easley/AP)
The NCAA men's basketball tournament is defined by pressure -- the pressure of performing on national TV, the pressure of a season's worth of work coming down to one single game. So with his team getting set to play Villanova in the Sweet 16 on Thursday night, Miami head coach Jim Larranaga knew he had to get his team prepared the only way he knew how: by playing some makeshift baseball in the ballroom of the team hotel.
Larranaga put black tape down to serve as bases, and split his squad up into two teams -- guards vs. big guys. The coach, of course, played the role of umpire. As you might expect, madness ensued:
Granted, the players used their hands for bats, and a foam basketball as a ball, and many of them had never played the game before. But still -- these are competitors, and the action was fierce.
"We decided that once we got here, we weren't planning any meeting last night, and we would [play] after dinner," Larranaga said Wednesday. "It worked out great, because there was a very nice ballroom that was available."
And, befitting The U's most famous baseball benefactor, helping to run the show was the team's point guard: Angel Rodriguez, or, as he calls himself, "The Real A-Rod."
Alas, all that preparation wasn't enough. Miami fell to Villanova in the Sweet Sixteen on Thursday, 92-69.