Not even the left-field railing could stop this Minor Leaguer from making a spectacular grab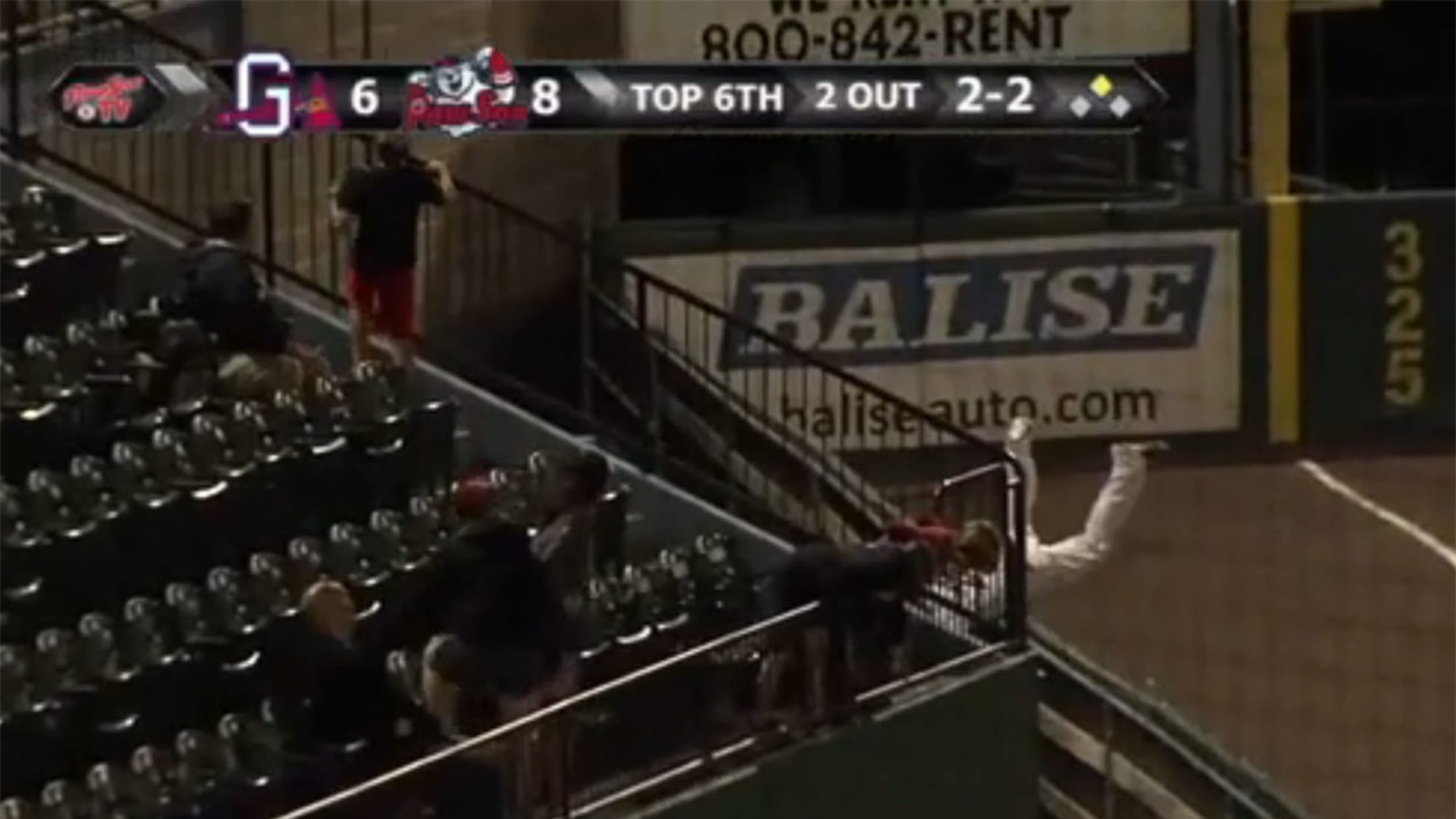 In baseball, there's the area that's in play and the area that is decidedly not in play. It's what separates fans from players. It's what brings order to the chaos. It's what ensures that an outfielder doesn't hop into a boat to chase down a ball hit into a river (no, seriously). There are some places a baseball player just isn't meant to go.
Pawtucket Red Sox left fielder Bryce Brentz, however, was determined to break down those barriers on Saturday night against the Gwinnett Braves. Sure, you might look at a foul ball beyond the railing down the third-base line and see a ball that wasn't destined to be caught. Brentz simply saw one more hurdle he needed to clear:
Much as we appreciate Brentz's fantastic effort, it's not quite perfect. It's missing something ... essential. Namely, the joyous beacon at the intersection of Boston-affiliated baseball, enthusiastic law enforcement and men flipping over walls.