Top-rated draft prospect Nick Senzel dove into the dugout to make an incredible catch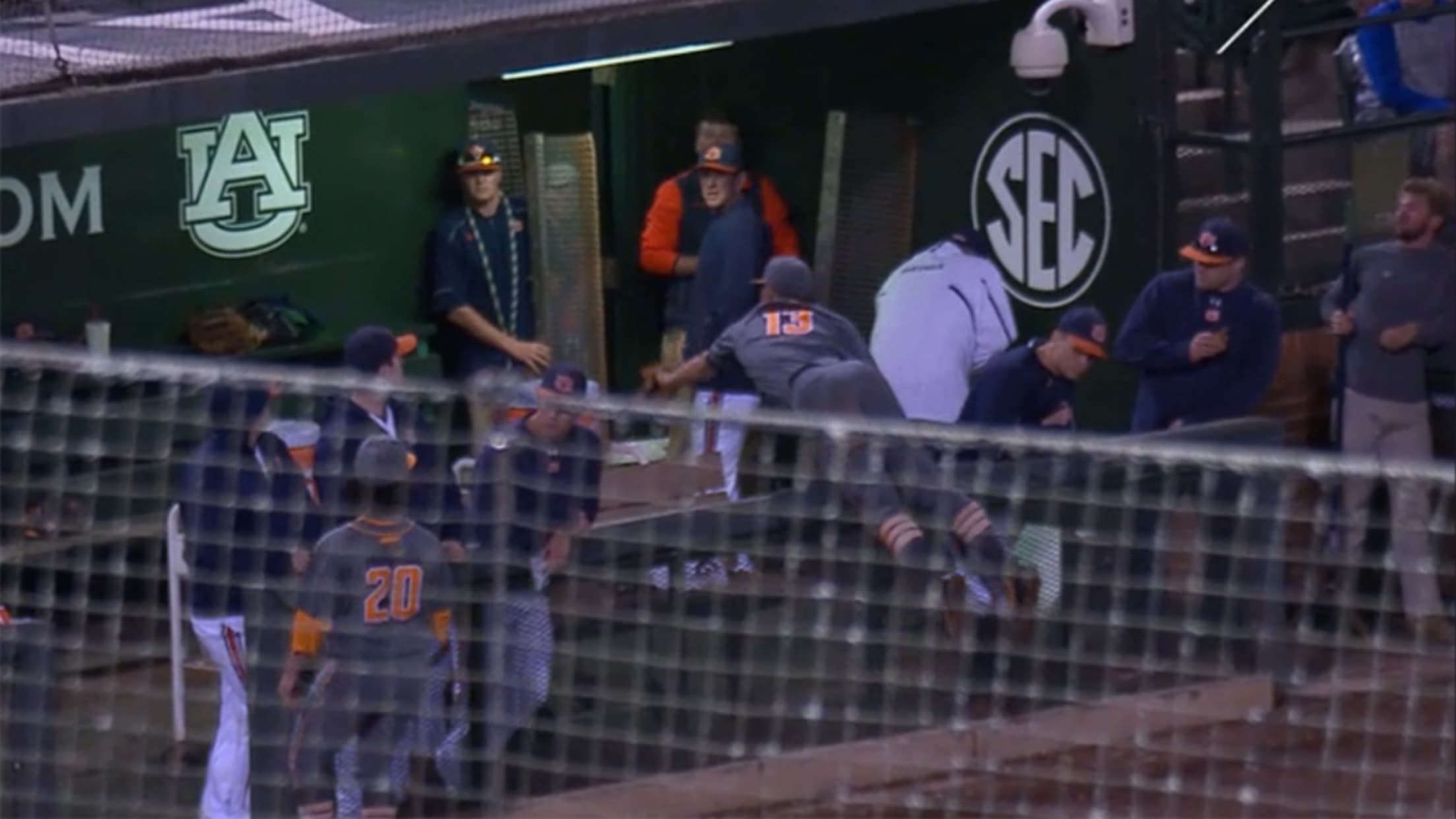 Tennessee Volunteers junior Nick Senzel is the highest-ranked third base prospect and No. 14-ranked overall prospect for the 2016 First-Year Player Draft according to MLB Pipeline, mostly thanks to his bat. While he led the Cape Cod League in hits in 2015, there's less confidence in his fielding: "Senzel's proponents believe he has the arm and athleticism to stay in the infield, while other evaluators question his hands and quickness and think he's destined for the outfield."
To that, Senzel says:
In the fifth inning of Thursday night's Volunteers-Tigers game, Senzel ran down a foul pop up that drifted over the third-base dugout and -- well, let's just watch it again in slow motion:
UNBELIEVABLE.@Vol_Baseball's Nick Senzel with the catch of the year? https://t.co/eoXaWmwySW #SCtop10 pic.twitter.com/LGuH3sBDAh

— SEC Network (@SECNetwork) April 15, 2016
Senzel's catch ended the inning, and the Volunteers went on to win, 13-4. Not a bad play to add to the ol' draft portfolio.