Norfolk's Chris Lee struck out a batter on a fastball that may have produced seismic activity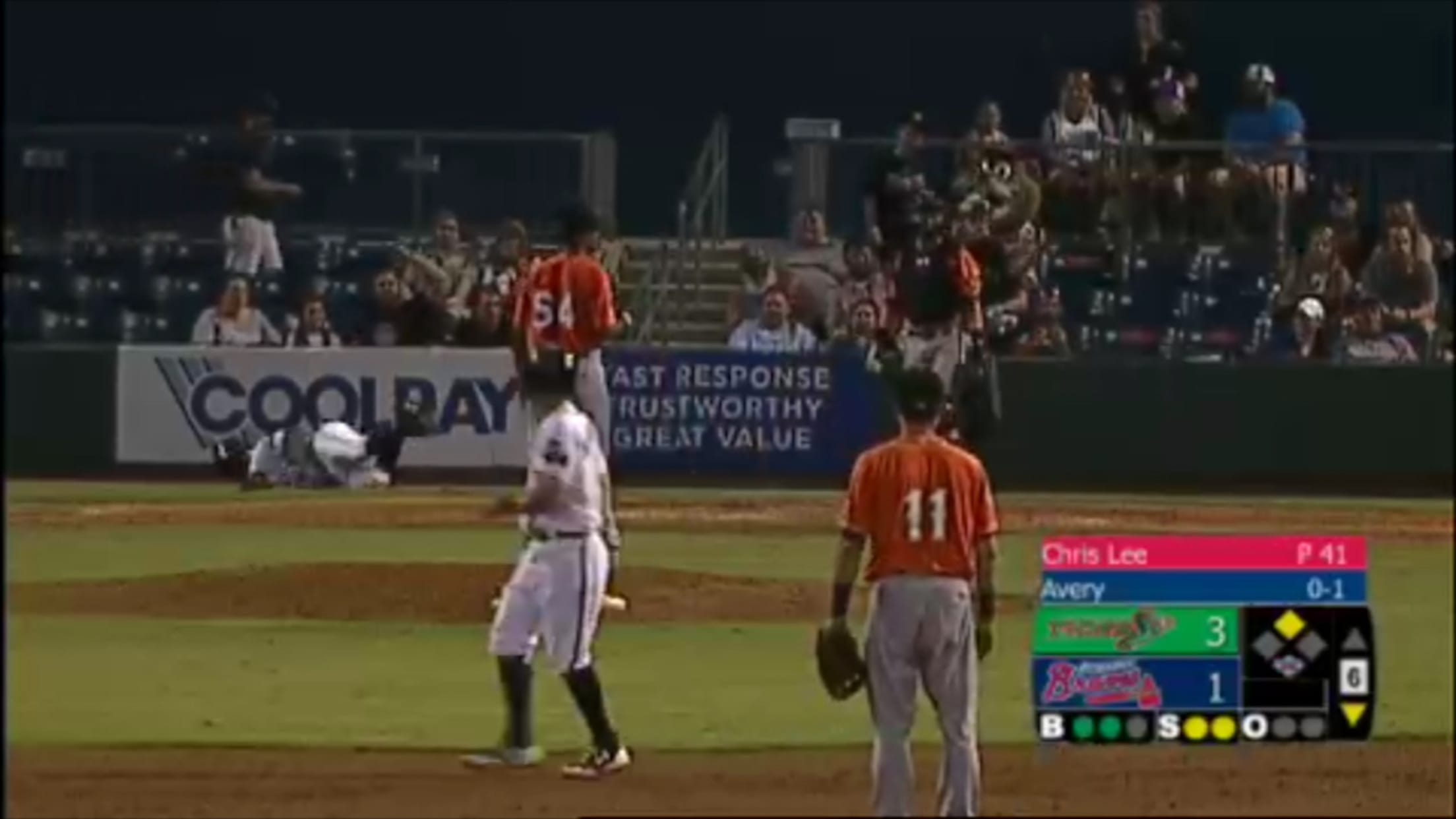 One of the more understated and impressive aspects of a professional pitcher's fastball is that you can actually hear it move through the air. During Tuesday's game between the Gwinnett Braves and the Norfolk Tides, Xavier Avery learned that a fastball can do more than be heard: The best ones can also be felt.
The combined forces of Chris Lee's high heat and Avery's swing propelled Avery away from the plate. The swing didn't appear hard enough to account for the force moving Avery's body, leaving only one plausible theory for the events that unfolded: Lee's fastball contained seismic energy.