Decision 2016: Which Giants fan made the most remarkable catch on Wednesday?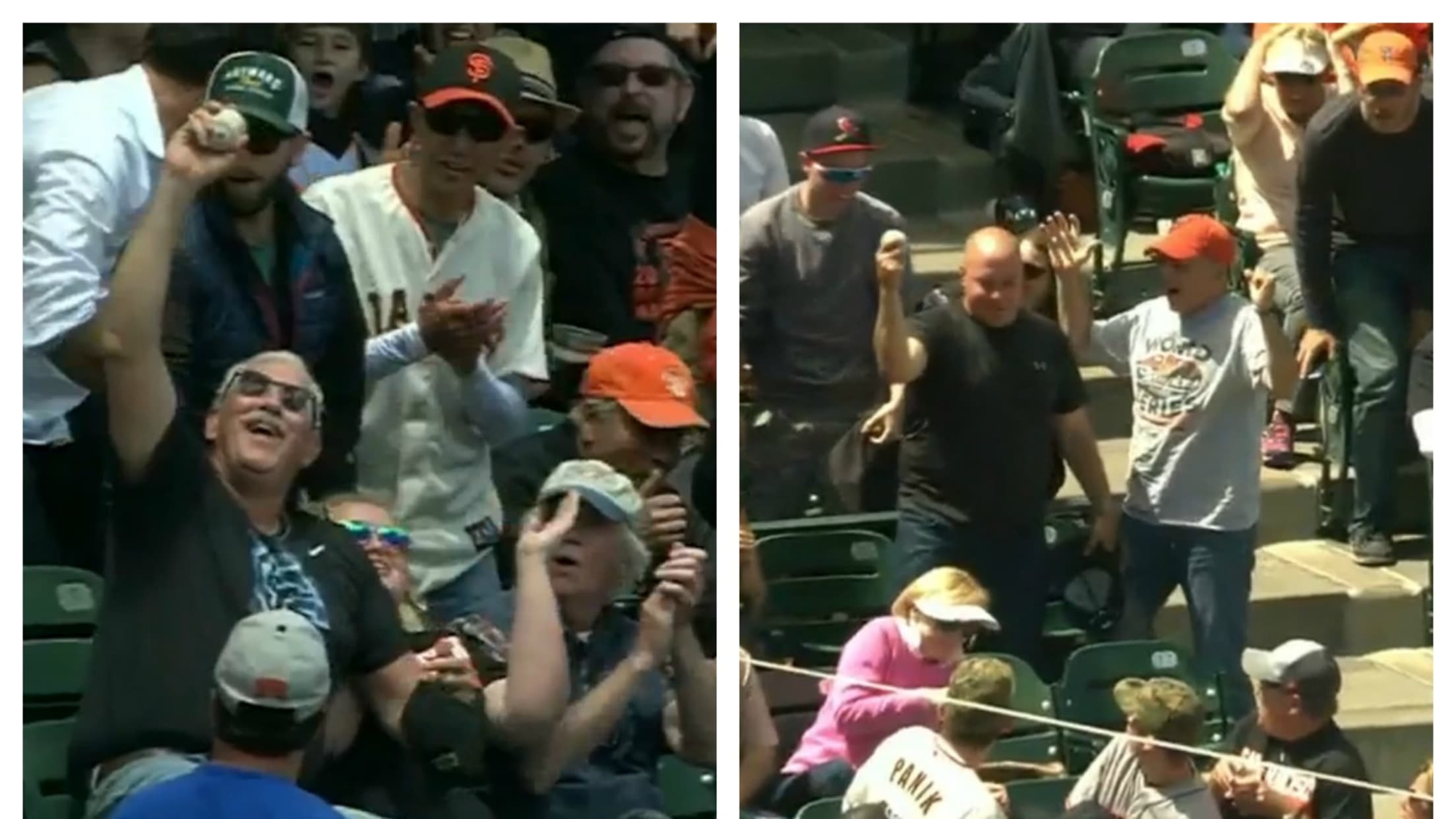 In November, millions of Americans will head to the polls to choose who will serve as the next President of the United States. But before that day comes, we must call on the people to decide an issue that is definitely just as pressing and every bit as crucial to the welfare of the nation: Which Giants fan made the better foul ball snag during Wednesday's 10-1 win over the Brewers? There are two very deserving candidates in the running.
Catch 1
When: 0 out, bottom of the third
Type: Two hands, with a slight assist from a hat
Degree of difficulty: Medium -- extra points for having to lean over his seat, but he had the added benefit of the aisle
Reaction: 8-year-old kid who snagged the last pack of Pokemon cards
Perhaps not the cleanest snag, but what he might lack in technical precision, he more than makes up for in sheer joy:
Catch 2
When: 2 out, top of the seventh
Type: One-handed barehand snag
Degree of difficulty: High -- not only did he not need two hands, but he had to fend off several other fans to make the play
Reaction: Oh, that? That's just a normal Wednesday
This catch can be summed up in one word: cool.
So there you have it. Two displays of foul ball expertise -- both impressive, but with several key differences. Only one question remains: Which catch is No. 1? Vote in the poll below.