Did we take a time machine? Ryan Dempster and Eric Gagne 'planning' to pitch for Team Canada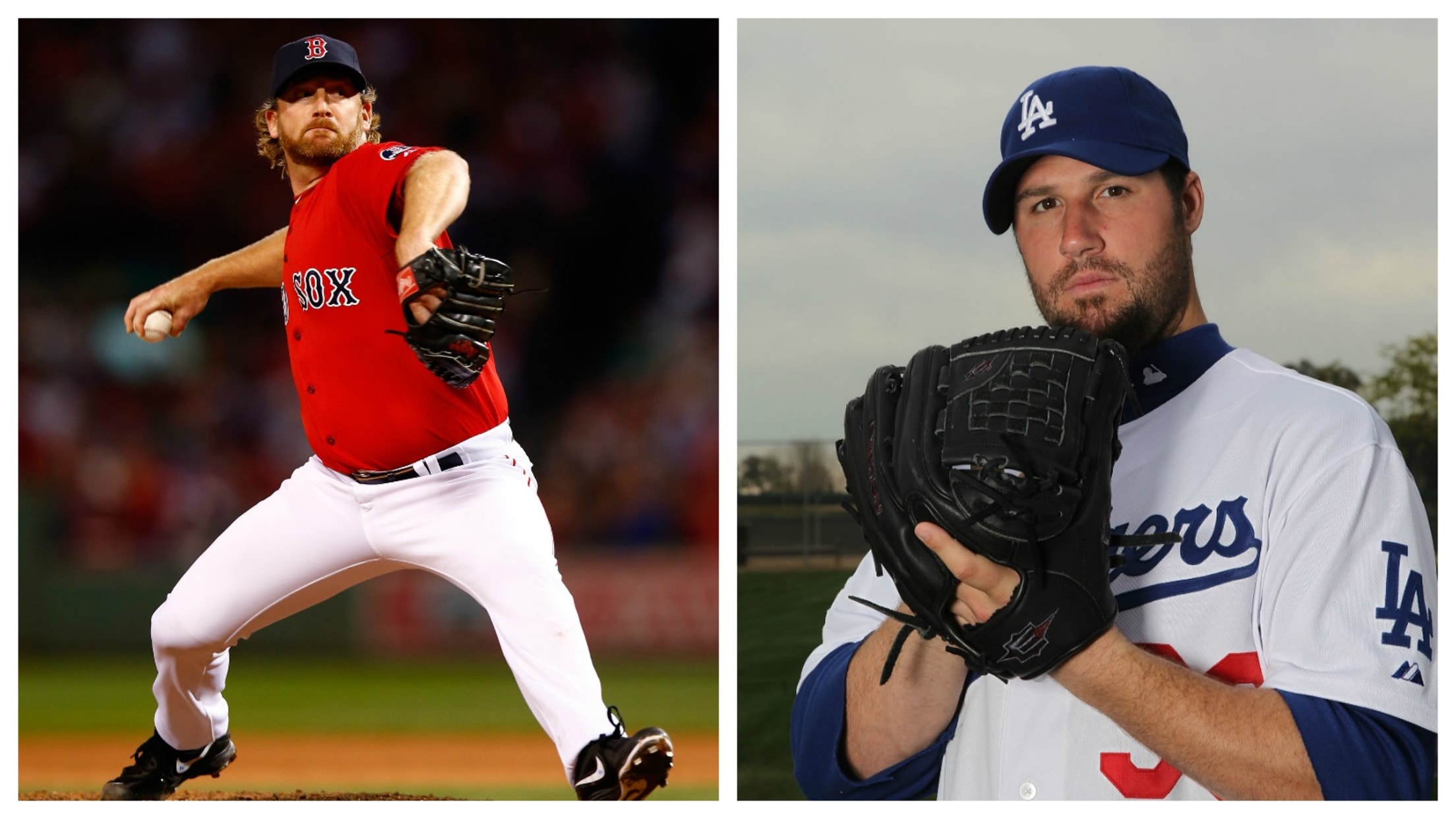 Quick! Check your calendars -- what year is it? WHEN ARE WE? Wait, it's 2017? Then ... I don't ... how?
Ryan Dempster and Eric Gagne planning to pitch for Canada at World Baseball Classic

— Shi Davidi (@ShiDavidi) January 14, 2017
Apparently, it's the winter of comebacks. Not only has Manny Ramirez signed with the independent Japanese team, the Kochi Fighting Dogs, but now Ryan Dempster and Eric Gagne have emerged. Dempster last pitched professionally in 2013 -- since then spending his time as a special assistant with the Cubs, along with doing his patented Harry Caray impression and playing guest DJ -- while Gagne has been helping coach Team France since his last Major League pitch in 2008.
Perhaps we should have been ready for this, though: Gagne struck out six batters and surrendered one run in a five-inning start for the independent Ottawa Champions this year.
Look who made it to Ottawa! Eric Gagne out throwing a bullpen with @dgrauer20 before the game. pic.twitter.com/Nx9DHaYG8H

— Ottawa Champions (@OttawaChampions) September 3, 2016
While we can only hope that Gagne also brings back his goggles, there is one other roster movie that is plenty enthralling: Blue Jays catcher Russell Martin will be playing shortstop. There's some precedent for the move. Not only did Martin play an inning at third base and two innings at second base this season, but Matt Stairs -- yes, that Matt Stairs -- even starred at shortstop for the country at the 1988 Olympics.
(h/t Big League Stew)