The Indians have been so good, they won the AL Central sitting at home and everyone celebrated online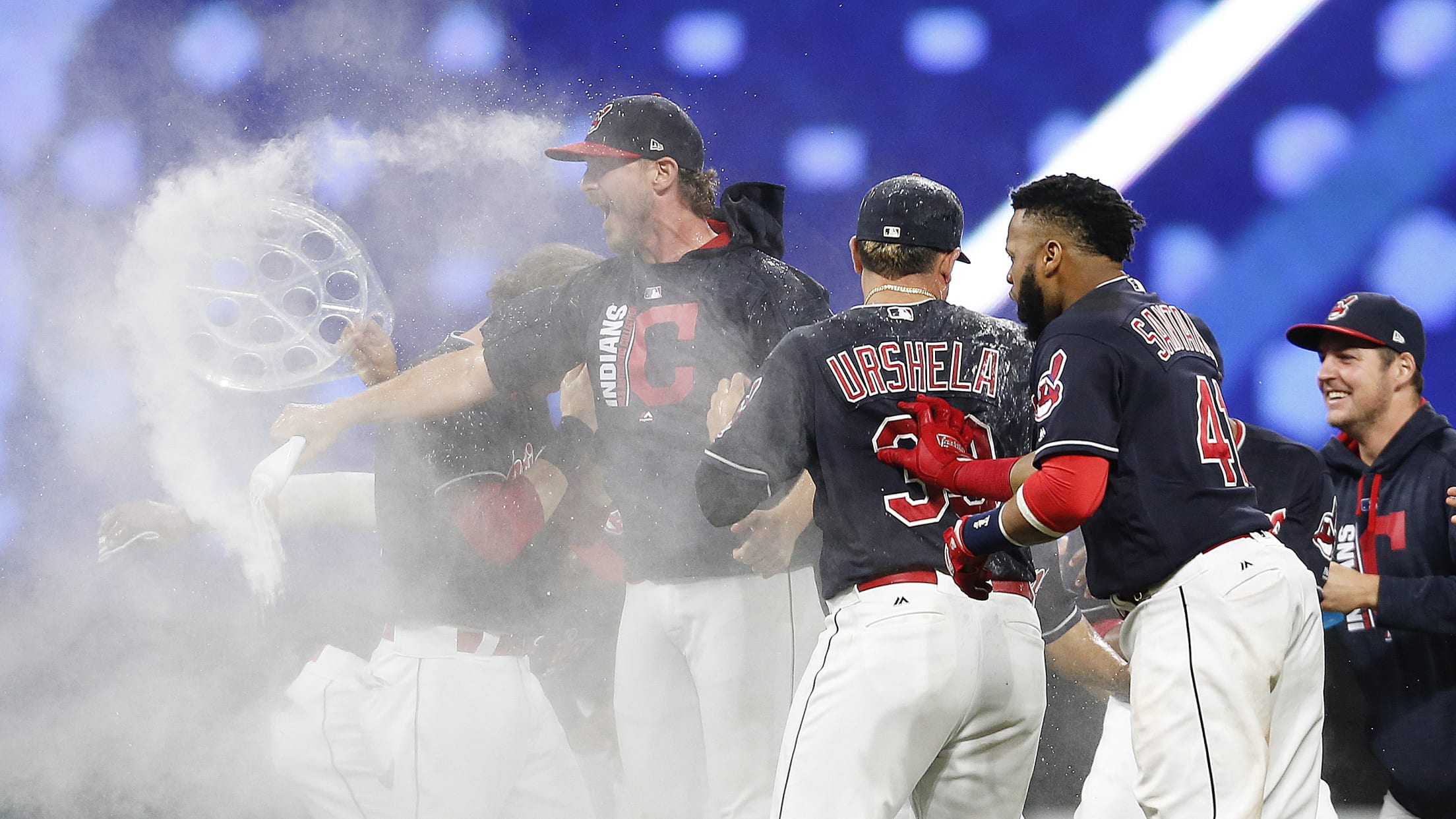 CLEVELAND, OH - SEPTEMBER 14: Cleveland Indians celebrate a 3-2 10th inning victory over the Kansas City Royals at Progressive Field on September 14, 2017 in Cleveland, Ohio. (Photo by Ron Schwane/Getty Images) *** Local Caption *** (Ron Schwane/Getty Images)
After beating the Royals, 8-4, on Saturday afternoon, the Indians' magic number was down to one. All they needed to be able to go party on Saturday night was for the Blue Jays to beat the Twins. Sure enough, the boys from the north -- uh, meaning those in Canada -- beat those other boys from the other north -- meaning Minnesota -- 7-2. For the first time since the '95-'99 Indians teams, Cleveland were repeat AL Central champs.
Celebrate with the #Windians: Buy your Indians postseason gear here.
The Indians are the 2017 American League Central champions. First back-to-back titles since winning five straight from 1995-99.

— Jordan Bastian (@MLBastian) September 17, 2017
We are back-to-back AL Central champs!#RallyTogether pic.twitter.com/MTHdIj1TuP

— Cleveland Indians (@Indians) September 17, 2017
Time to party. The Indians took to Snapchat to announce that the magic number was zero: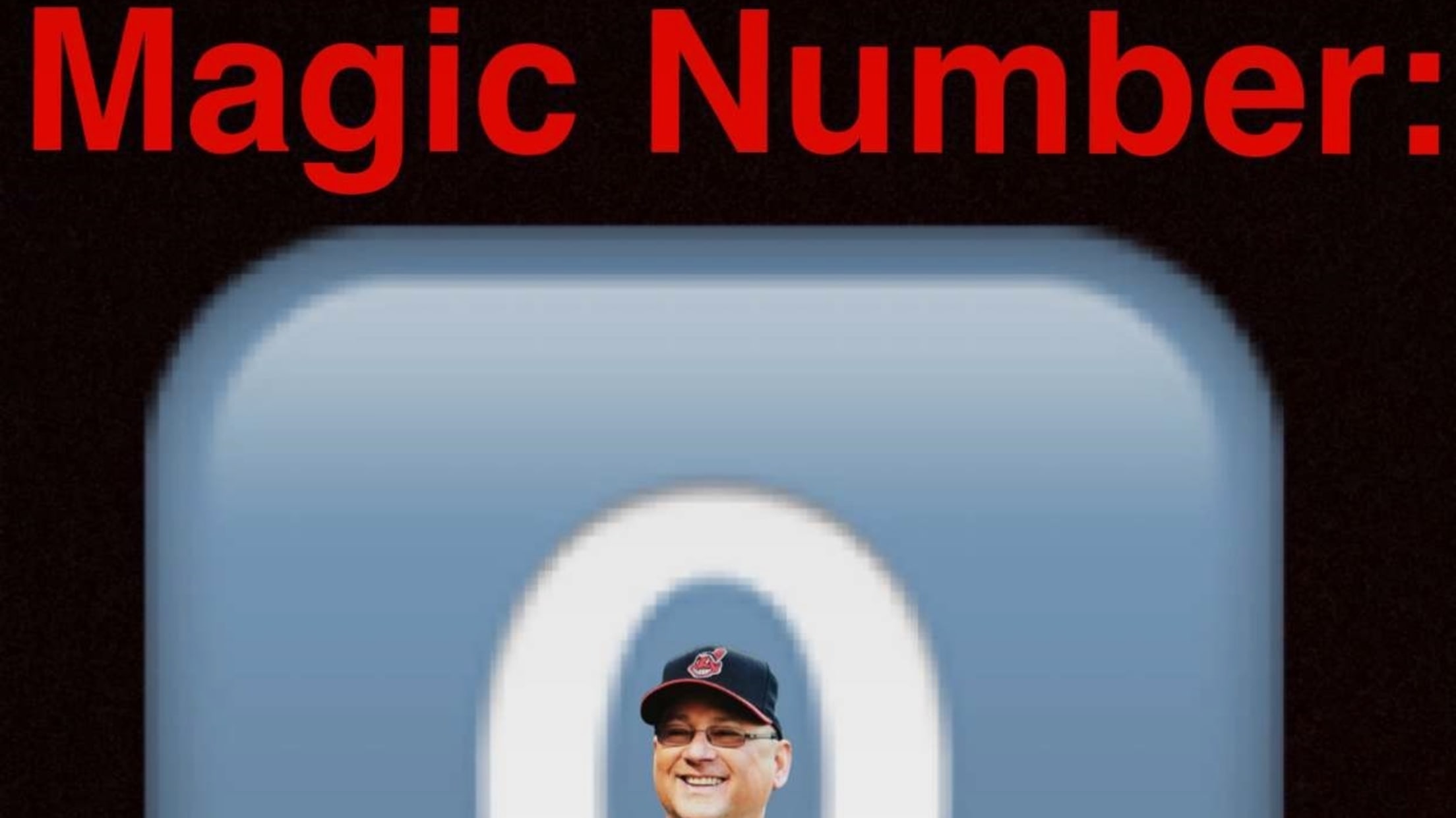 And then it was time for champagne. Since all the players were at home, it was the bobbleheads that bathed in bubbles: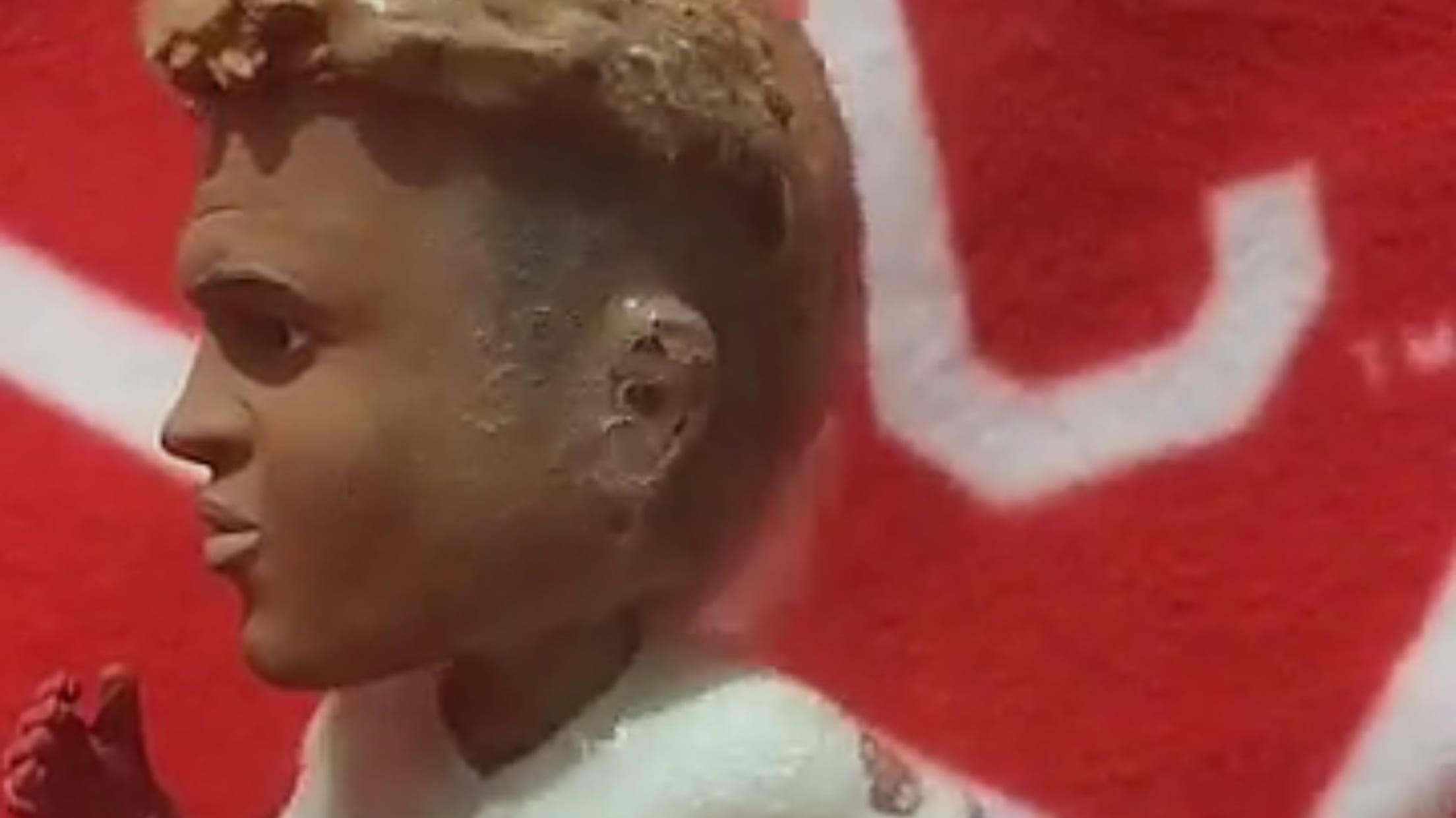 Jose Ramirez has some plans for hair:
Getting my hair ready for the party tomorrow 🎉 #2017ALCentralChamps pic.twitter.com/QZTyPGYyng

— Jose Ramirez (@MrLapara) September 17, 2017
And Jay Bruce, whose acquisiton from the Mets proved vital during the team's 22-game winning streak, popped the (digital) champagne:
Nick Goody celebrated with aerobic dancing:
Feeling some type of way #TribeTime @Indians pic.twitter.com/oYHTBVGins

— Nick Goody (@Its_all_Goody41) September 17, 2017
It was time to get the memes in on the action, too:
📂 Cleveland Indians
└📁 2017 season
└📁 AL Central
└📁 Magic number
└⚠️ This folder is empty

— Cleveland Indians (@Indians) September 17, 2017
Slider threw the best kind of party: One with confetti and hot dogs.
How SWEET IT IS!!!👏🏻👏🏻👏🏻@Indians #RallyTogether pic.twitter.com/egGVwuSYrd

— Slider (@SliderTheMascot) September 17, 2017
And the Cleveland Cavaliers were ready to extend their warm wishes:
Congrats, @Indians! Back-to-back AL Central champs!

Is it October yet? #RallyTogether pic.twitter.com/q7p00fBWcv

— Cleveland Cavaliers (@cavs) September 17, 2017
When the Indians take the field on Sunday, there will be even more celebrating to be had -- this time with the fans:
Here's the (tentative) plan for tomorrow:
Pregame flag raising in CF
Tito addresses crowd briefly

Post-game:
🍾🍾🍾🍾🍾https://t.co/VdkFYBEiFm pic.twitter.com/19mYOxFoMe

— Cleveland Indians (@Indians) September 17, 2017
Though Jose Ramirez is wondering why he won't have a birthday cake:
What time is my birthday cake? 🎂 https://t.co/s1d8NvPGAH

— Jose Ramirez (@MrLapara) September 17, 2017