Taijuan Walker did the Carlton dance at Mariners FanFest, is obviously your new favorite pitcher
There's a good chance that Mariners pitching phenom Taijuan Walker might already be your new favorite pitcher. The guy has upside coming out of his ears, once dressed up as the Fresh Prince of Bel-Air for Halloween and can do a behind-the-back dunk:
But, just in case all of that -- and his nasty splitter -- weren't enough to have you on his bandwagon, Walker made an appearance at Mariners FanFest this weekend and pleased the crowd with his rendition of the Carlton dance: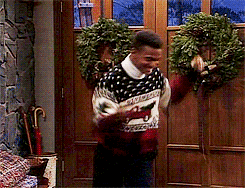 Pardon me while I rush a spec script over to MLB Network for a Fresh Prince reboot in which Walker goes full Eddie Murphy and plays every character in the show. Show me a Mariners fan who wouldn't consider that appointment television and I'll show you a liar.