Team USA celebrated its first World Baseball Classic win with a fantastic bald eagle statue
After the catch, the home run and a shimmy-ing pitching performance, Team USA polished off its first World Baseball Classic title with an 8-0 victory over Puerto Rico on Wednesday. They celebrated with each other:
They celebrated with their MVP:
And, quite naturally, they celebrated with a bald eagle:
Who needs a trophy when you have a BALD EAGLE?
Unfortunately, it wasn't real, but a statue that Luke Gregerson's father-in-law gave to the team when the tournament started. Players reportedly rubbed the bird for good luck before every game. It seems quite pleased with the idea, don't you think?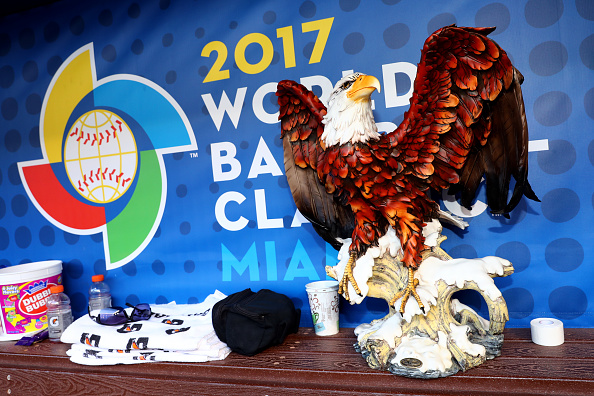 Go watch Brandon Crawford's exceptional defense, Ian Kinsler's homer and the rest of the highlights from the night that was. Just make sure you have some patriotic music on in the background.
Matt Monagan writes at night for Cut4. In his spare time, he travels and searches Twitter for Wily Mo Pena news.
Players in this article:
Topics in this article: