Tell us how you think Clayton Kershaw will pitch in Game 5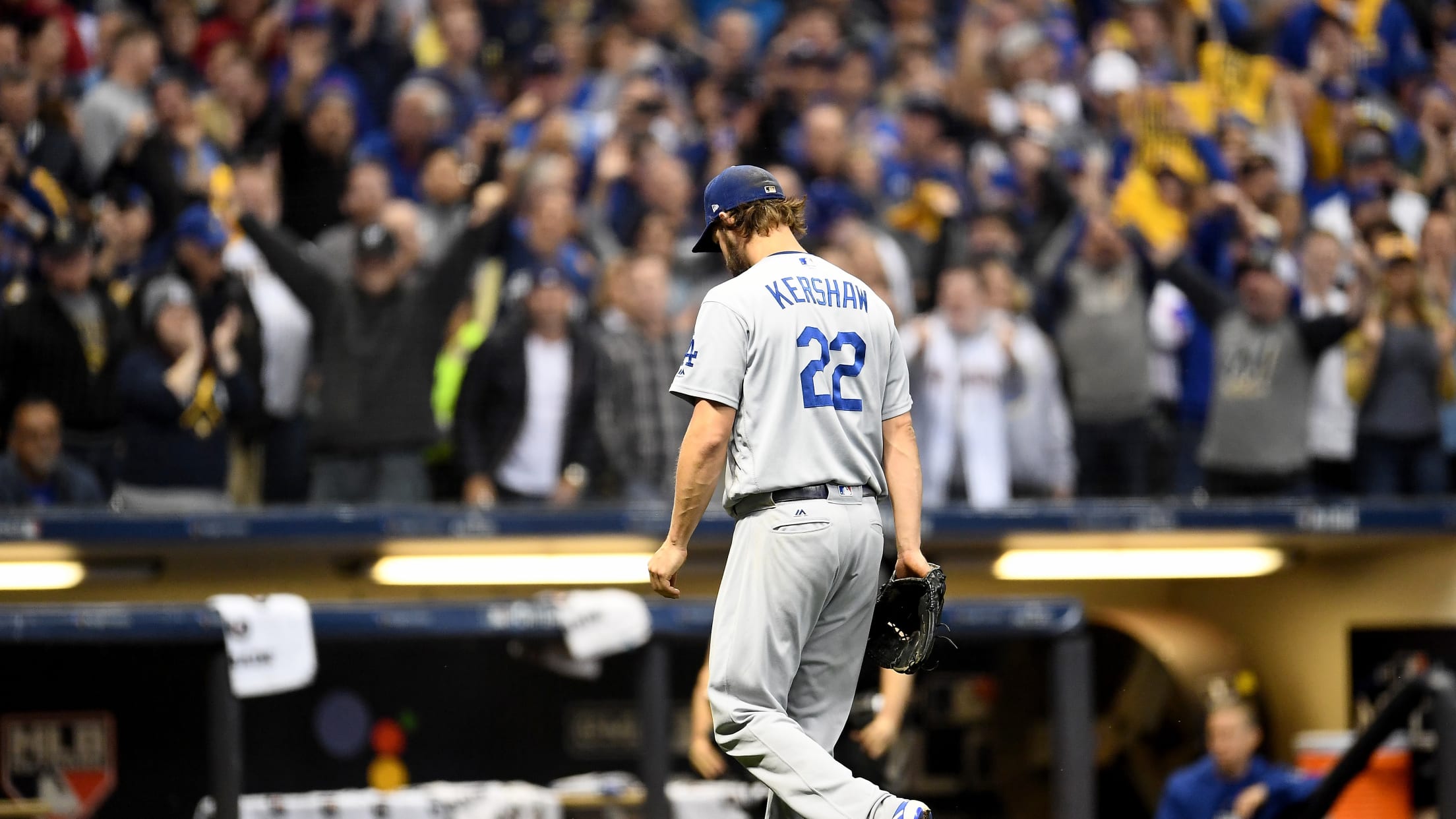 in Game One of the National League Championship Series at Miller Park on October 12, 2018 in Milwaukee, Wisconsin. (Stacy Revere)
Few narratives in baseball have garnered more fiery opinions and friendship-shattering arguments than Clayton Kershaw's performances in October. These debates stretch back long before 2018, with Kershaw seemingly alternating dominant and shaky starts since his first postseason start back in 2009. But this postseason has only added fuel to the fire.
Kershaw's first start this October was against the Braves in Game 2 of the NLDS, which featured eight scoreless innings -- the longest start of his postseason career. Just a week later in his second start, Kershaw threw three messy innings against the Brewers in Game 1 of the NLCS -- the shortest start of his postseason career.
After a marathon Game 4 in which every reliever on the roster was used, the Dodgers will be relying on Kershaw to go much deeper into Wednesday's Game 5 than he did in Game 1. This is yet another opportunity for Kershaw to shift the narrative of his October legacy. With the series tied at 2, he can help put them one step away from returning to the World Series. If he falters again and, say, allows another home run to Brandon Woodruff or something like that, the same exhausting questions about his postseason pedigree will re-emerge.
So which will it be? Will Kershaw give the Dodgers a series lead? Or will he struggle again on the big stage?
Teams in this article:
Players in this article: