Watch Kitty Cohen, a 103-year-old Blue Jays fan, run the bases at Rogers Centre in style
In 2014, Blue Jays fan Kitty Cohen, then a mere 101 years old, became the oldest person to throw out a first pitch in Canada. Please take note of her excellent windup below:
You may have noticed from that video that Kitty also has some wheels. This year, at 103, she hand-wrote a letter to the Blue Jays asking if she could run the bases, and before Saturday's 3-2 loss to the Tigers, she did:
"She's probably in better shape than I am," Blue Jays manager John Gibbons said.
There might be some truth to that. Gibbons ran the bases with her, and it looks like he had some trouble keeping up: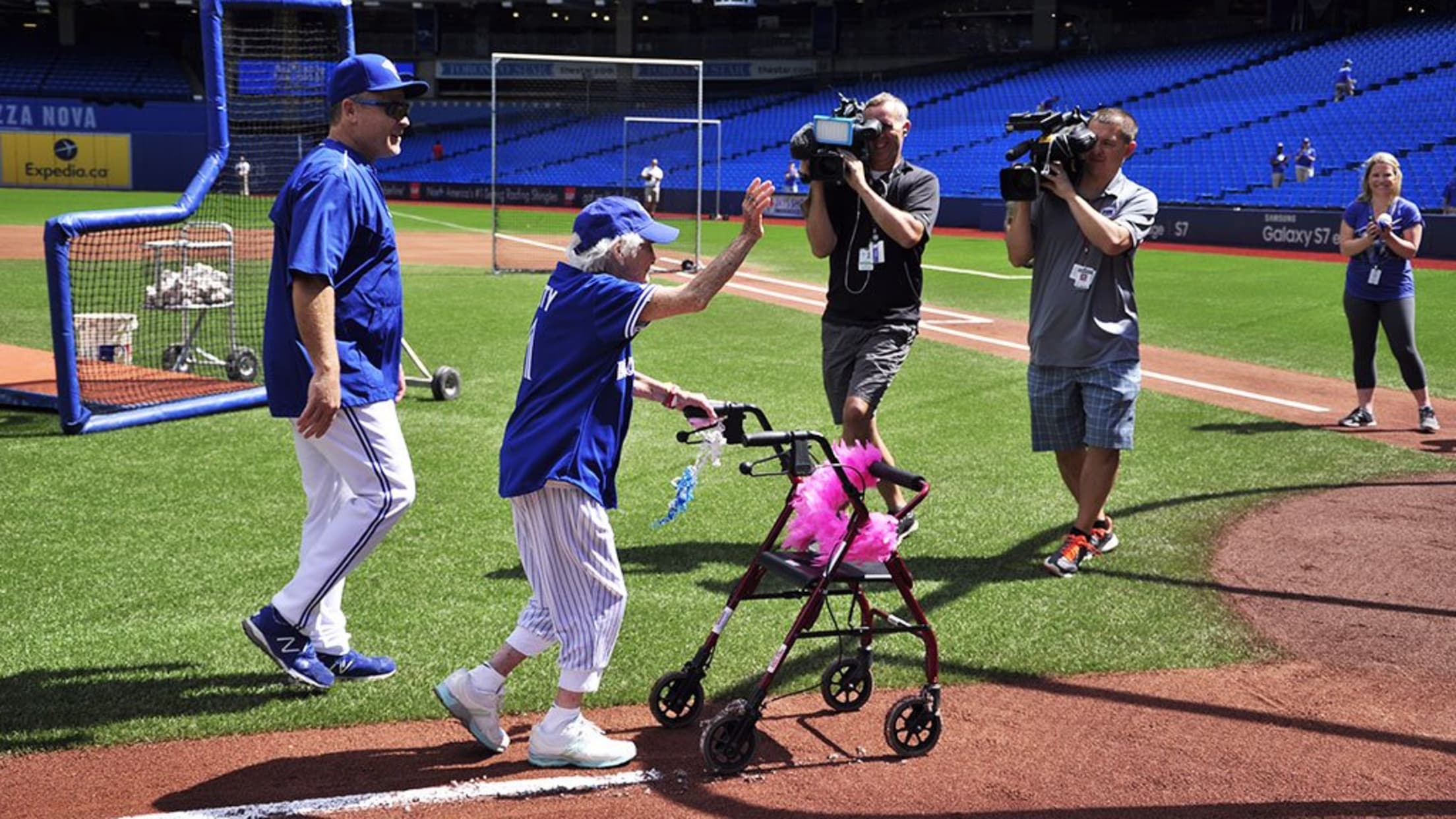 OK, so Gibbons might have been marking it just a little bit. But we definitely know that Kitty is in better style shape than basically everyone. Have you ever seen Josh Donaldson or Jose Bautista trot home with a pink feather boa? No, and you never will because they know they can't pull it off like Kitty can: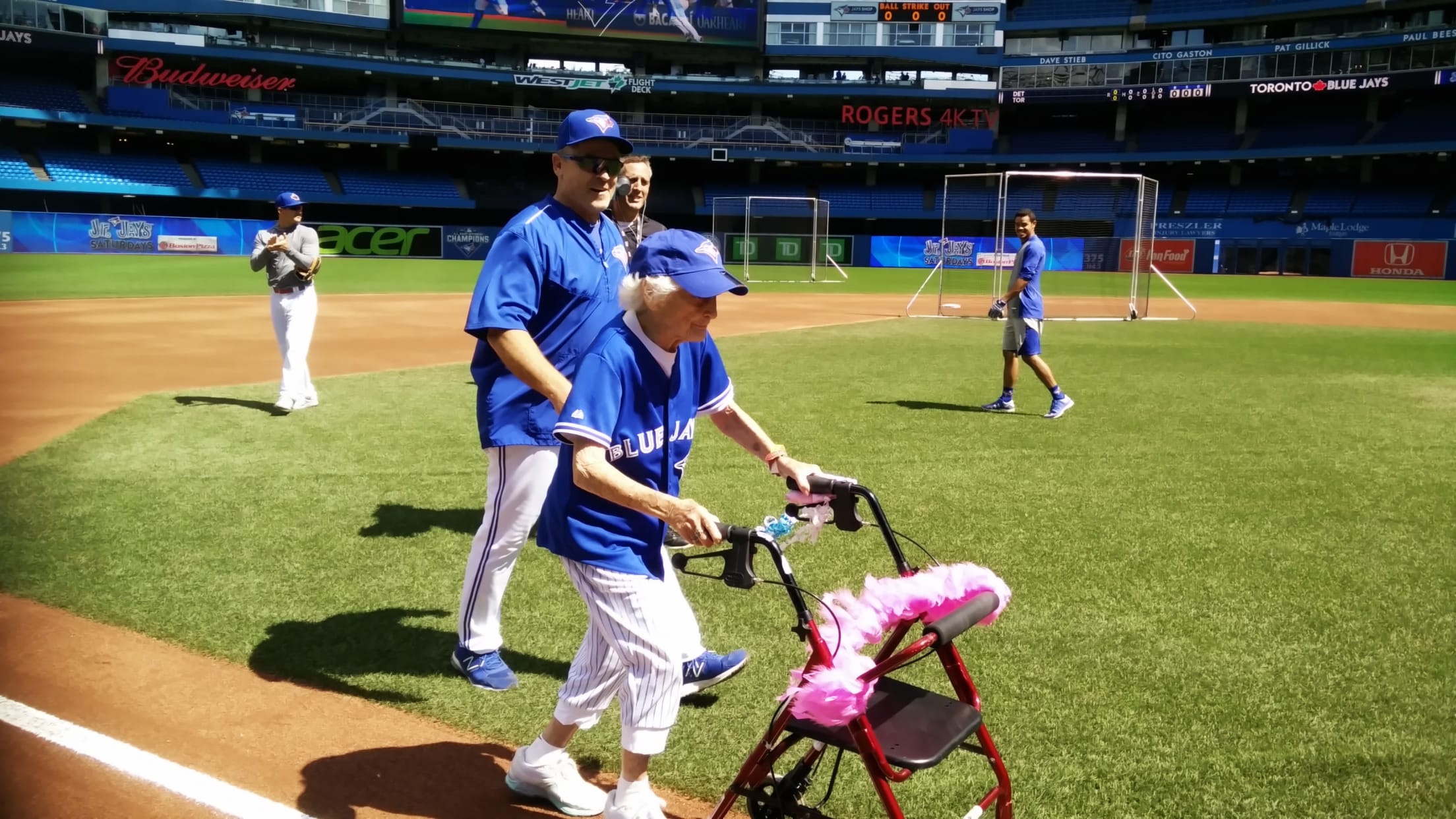 Don't be jealous, just know that Kitty is cooler and more fly than any of us will ever be. Here she is enjoying her day at Rogers Centre with members of her family: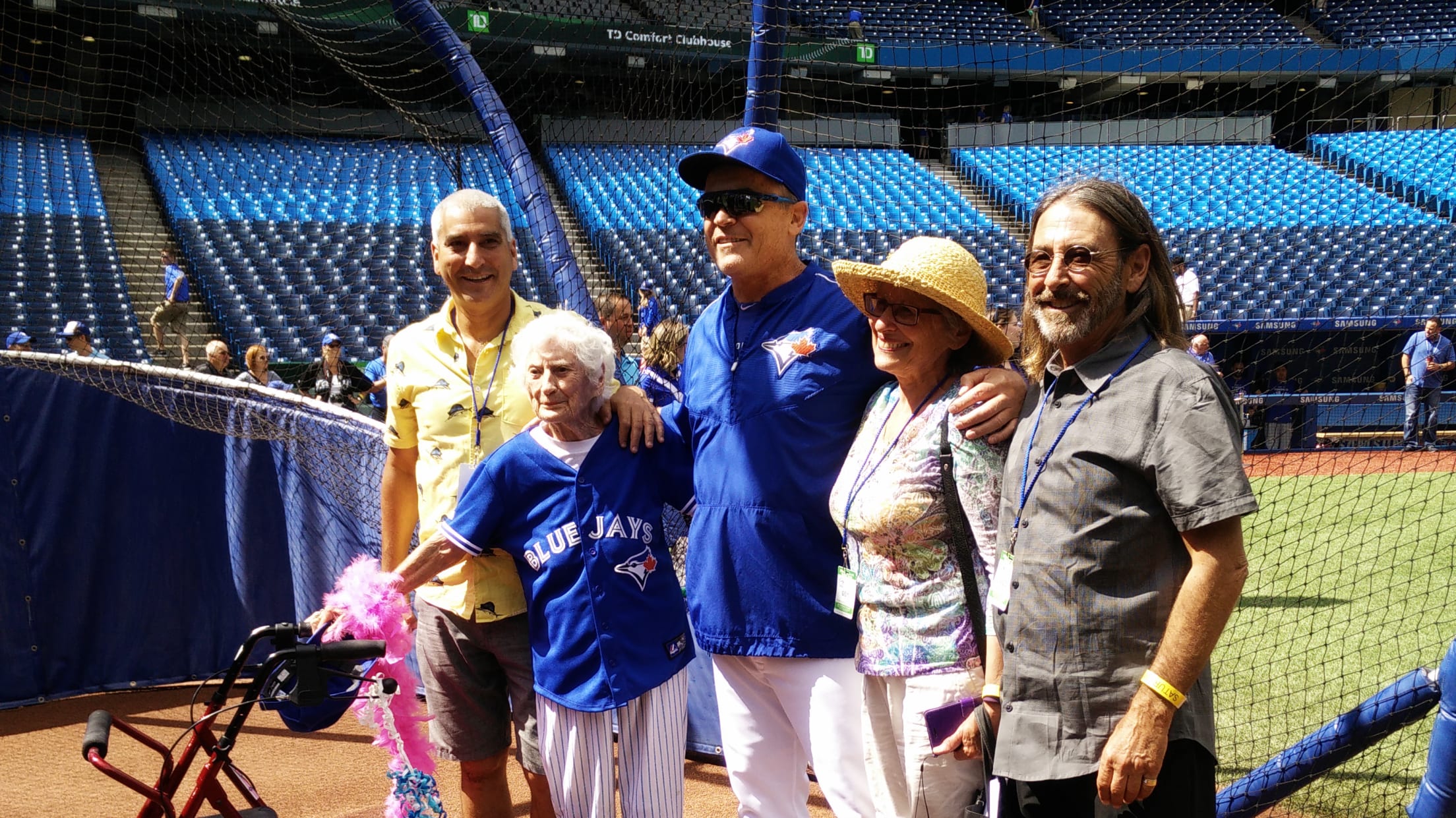 Hopefully Kitty will respond positively to our request for adoption and next year, we'll be in that picture, too.