Meet a fan who was at Wrigley Field for the 1945 World Series and the 2016 World Series
On Friday night, Wrigley Field hosted its first World Series game since 1945. After 71 years, fans were appropriately hyped to finally see the Fall Classic back in the Friendly Confines. But the thing about 71 years is that it's a long time -- most fans who packed in for Game 3 probably weren't even alive for that 1945 series.
Well, Jake Mintz and Jordan Shusterman from Cespedes Family BBQ met up with a fan before the Indians' 1-0 win on Friday night who was not only alive for that '45 World Series, but who was even in attendance for the very last World Series game at Wrigley Field.
He has the ticket stub to prove it: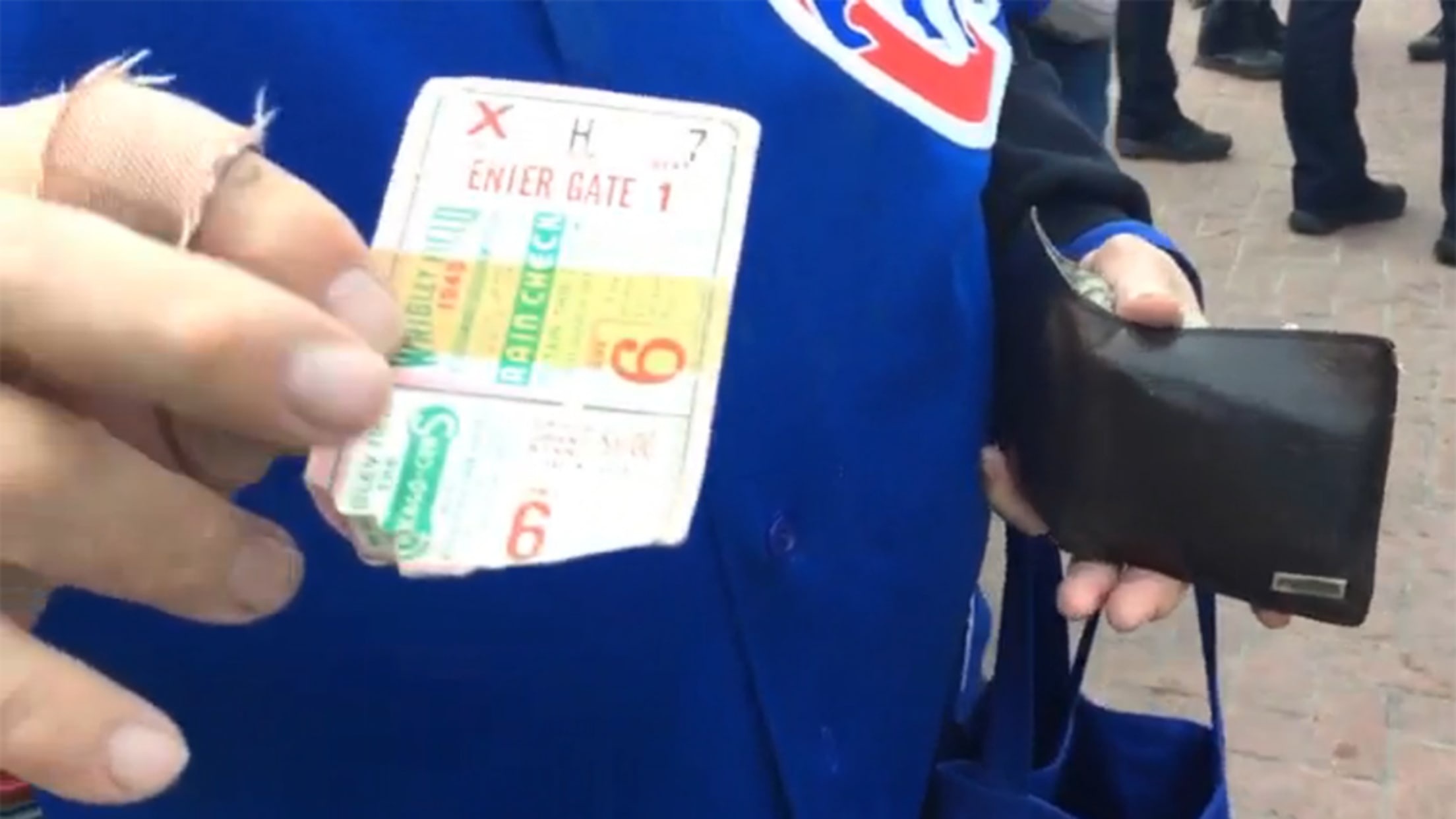 Yes, he was there for Games 5, 6 and 7 of the 1945 World Series between the Tigers and the Cubs, and seven decades later he was back at Wrigley for Game 3 in 2016. He even had his brother with him this time, who was three years old in '45 and thus did not make it to Wrigley (and who was just a bit bitter about it, as one should be).
Watch the video above to hear more from the fan, including who his favorite Cub is now, because "he's kind of an old-time player."