Tim Hudson's wife says watching him pitch is like watching a 'trainwreck' (but not in a bad way!)
In the sixth inning of Tuesday's NLCS Game 3, Fox's Erin Andrews ventured into the AT&T Park stands to track down Mrs. Hudson -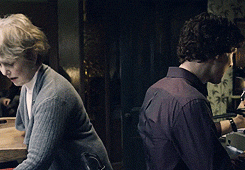 Nope, not that one. We're talking Giants pitcher Tim Hudson's wife, Kim. According to Mrs. Hudson, watching the Giants play is something of a stressful experience -- particularly when her husband is on the mound:
"It's nervewracking. I mean, we believe in him so much, but it's so nervewracking. And you just sit here, it's like watching a trainwreck."
Andrews was understandly surprised by the choice of words:
But the missus explained more clearly:
"Even though he's doing great, there's nothing you can do."
Ah, that makes more sense! It's stressful and you want to help but you can't, because it's all happening really fast and it's totally beyond your control. Like a trainwreck. Although, I'm sure Mr. Hudson would prefer she use a different simile in the future.
Dakota Gardner has worked as an editor and a writer for MLB.com's Cut4 since 2013. He's also one of the hosts of the Cut4Cast.
Teams in this article:
Players in this article:
Topics in this article: