Here's what it looks like when you learn you're headed to the Hall of Fame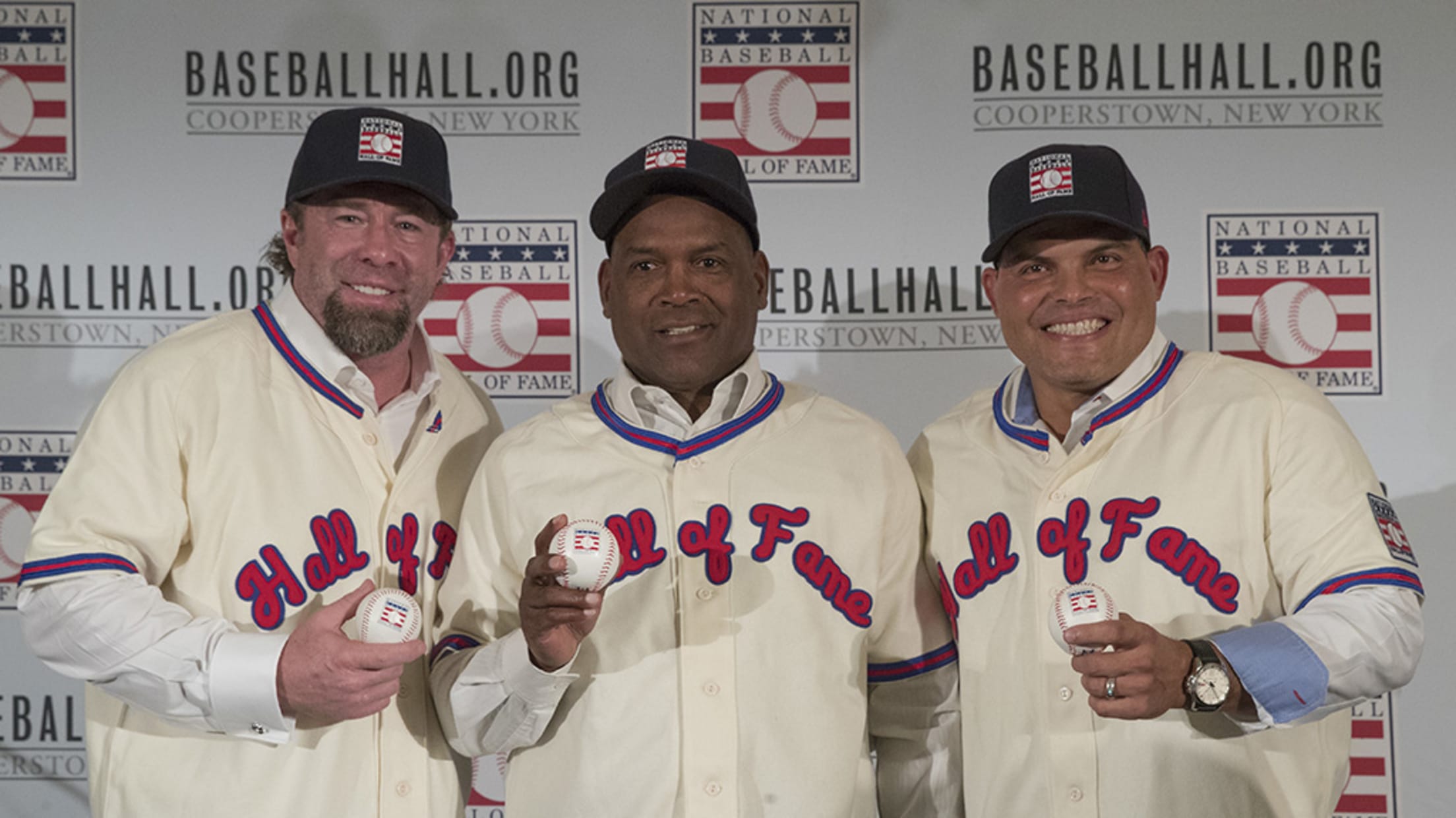 Newly elected baseball Hall of Fame inductees Jeff Bagwell, left, Tim Raines, center, and Ivan Rodriguez, poses for a photo during a news conference, Thursday, Jan. 19, 2017, in New York. (AP Photo/Mary Altaffer) (Mary Altaffer/AP)
Few of us will ever know what it's like to play baseball professionally. Even fewer will know what it's like to reach the apex of that profession and make into a Major League game. And even fewer still -- 317, to be exact -- will know what it feels like to be elected to the National Baseball Hall of Fame.
But we plebeians can get a little glimpse of what it feels like to learn you're going to be a Hall of Famer. All three members of the Class of 2017 were caught on camera at the exact moment they got the phone call informing them that they're headed to Cooperstown in July, and you can watch the emotions flow forth below.
Tim Raines was relieved that his wait was over -- and then ecstatic:
Ivan Rodriguez got a little choked up:
While Jeff Bagwell played it cool … right until the call was over:
Three different reactions, same legendary honor.