Vote: What were the top plays from Week 7 of the MLB season?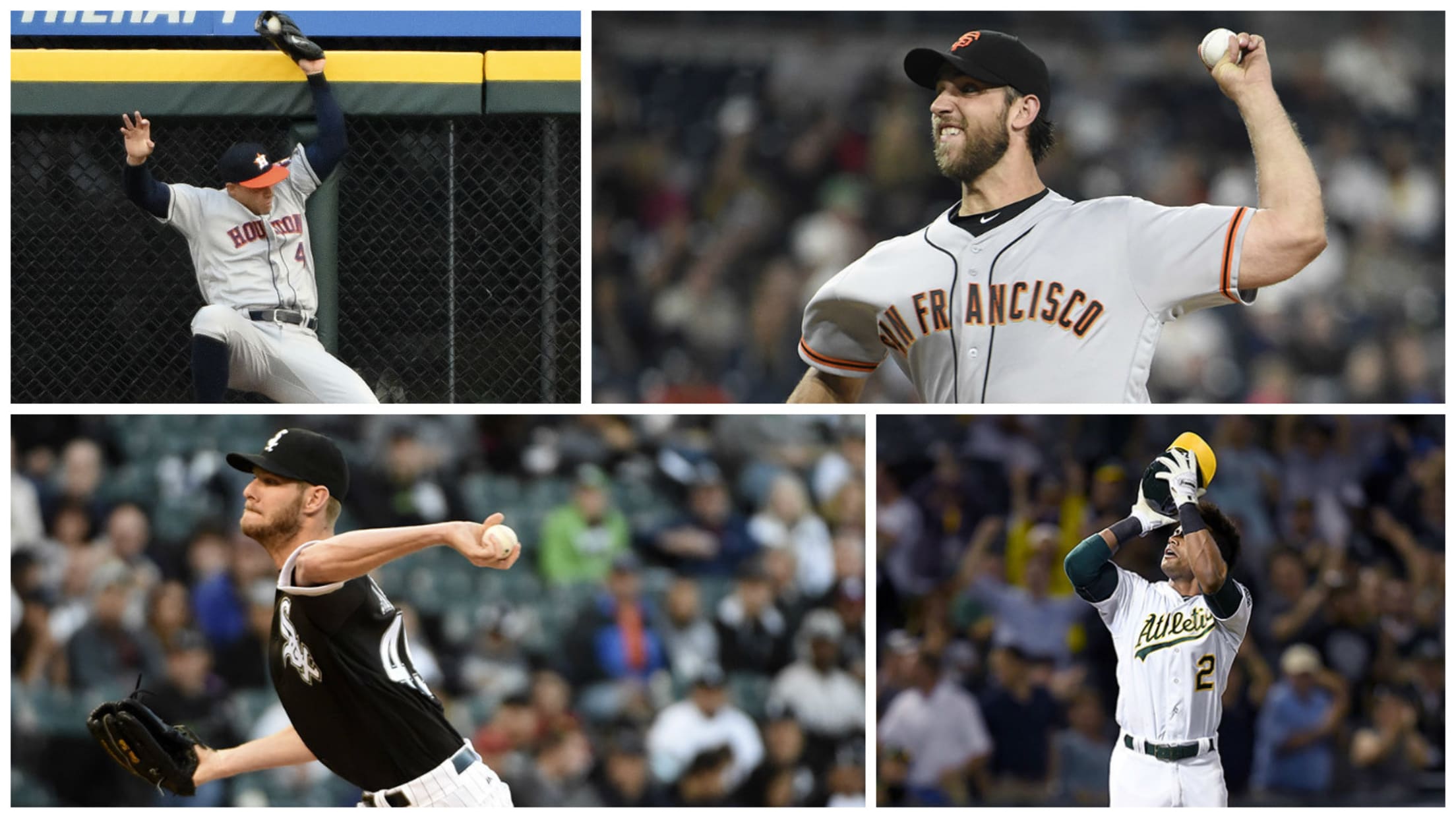 Baseball is unpredictable. Sometimes you show up at the ballpark and get to play catch with Max Scherzer. Sometimes, you're at bat and you hit the ball not once, but twice. Sometimes, there are dinosaurs.
What did you think of this week in MLB? Vote below to tell us which moments you thought were the best.
Best offensive play
A category in which you decide if "best" means any of three very impressive homers, or one double that prevented a no-hitter.
Best defensive play
Two home run robberies, a triple play, and Mike Trout throwing out a very ambitious Clayton Kershaw.
Best pitching performance
There were three outstanding complete games last week … and then there was Clayton Kershaw.
Best fake out
A fake out can mean many things. Maybe it involves Ender Inciarte, king of the deke, or fellow tricksters Daniel Murphy and Brandon Phillips. Maybe it's just Marcus Stroman pretending he works at Best Buy. You tell us.