What were the best plays of MLB, Week 14?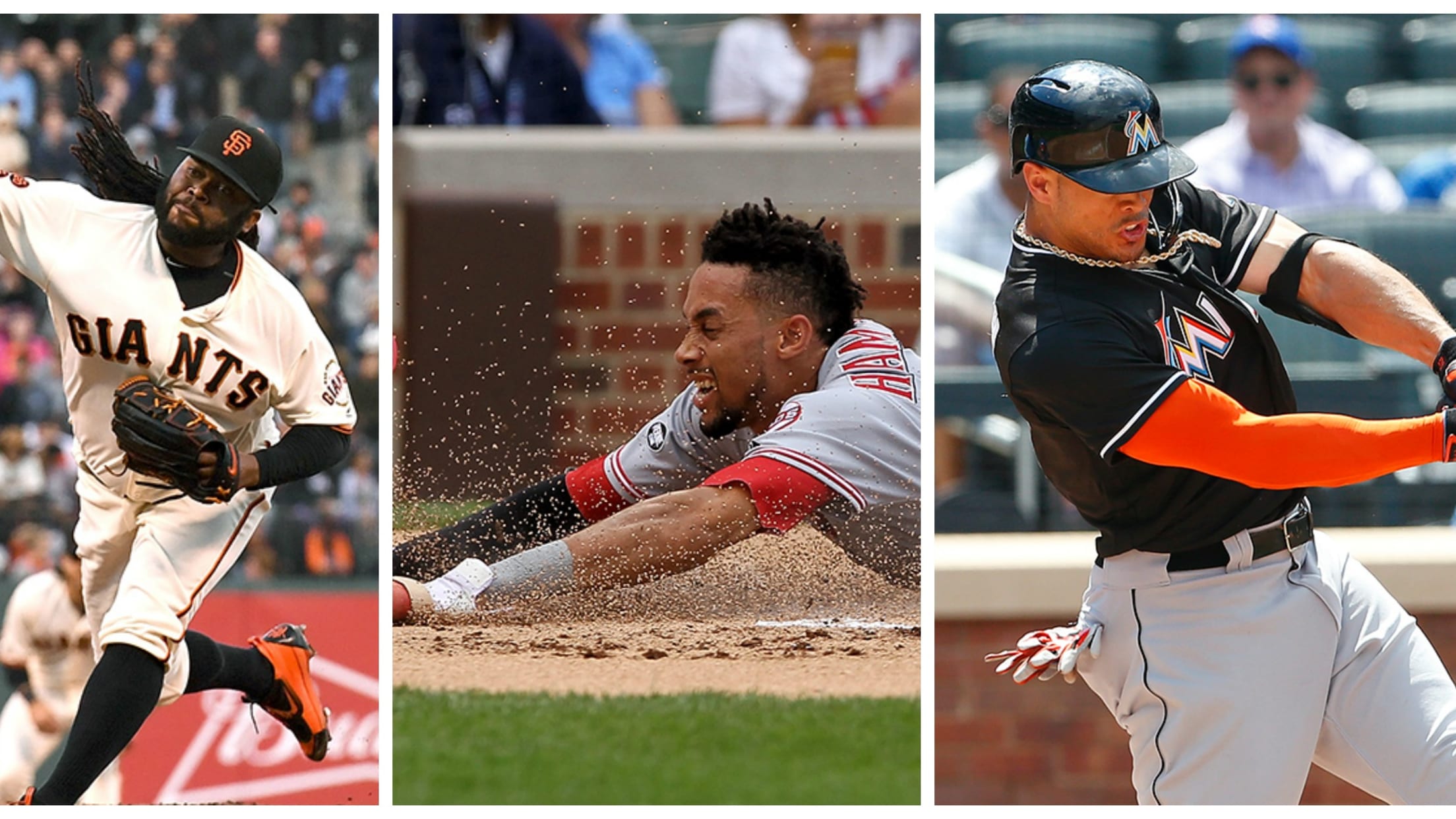 Can you believe the season is already half over? It may seem like it's just started, but it's already time for the MLB All-Star Game presented by MasterCard. Before you watch your favorite players get together in San Diego (7:30 p.m. ET/4:30 p.m. PT, Tuesday on FOX), catch up on all the action of MLB, week 14.
Best offensive play
Giancarlo Stanton and Yasmani Grandal can't stop hitting homers, Luis Valbuena is an Astros hero and nothing in heaven or earth is faster than Billy Hamilton.
Best defensive play
Jonathan Villar slides, Sean Rodriguez dives, Danny Espinoza flips and the White Sox make good on their "one per month or so" triple play quota.
Best pitching performance
Complete games from Ervin Santana, Johnny Cueto and Madison Bumgarner. Oh, and Stephen Strasburg goes 12-0.
Best animal guest star
Two birds of prey fly around big league stadiums, a giant seal tries to intimidate a Phillies fan and an actual lamb visits the D-backs clubhouse.