Yasiel Puig hit his farthest homer of the Statcast era and gave it a good, long stare
It's a question that players, fans and the media have debated for years: How should one react after crushing a nice, long, satisfying dinger?
Well, during the Dodgers' 7-2 win over the Marlins on Thursday, Yasiel Puig obliterated an Edinson Volquez offering an estimated 442 feet at 111 mph -- his longest and hardest-hit in the Statcast era. The two-run shot untied the game, putting L.A. up 3-1. His reaction? Very sufficient.
Bye, bat.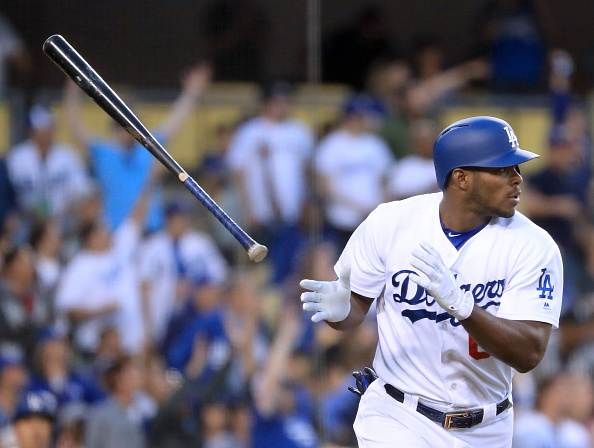 We only wish we could see Clayton Kershaw's expression as the ball landed halfway up the Dodger Stadium bleachers.
Matt Monagan writes at night for Cut4. In his spare time, he travels and searches Twitter for Wily Mo Pena news.
Teams in this article:
Players in this article:
Topics in this article: