Yoelkis Cespedes' defense in the Caribbean Series ought to make his brother Yoenis proud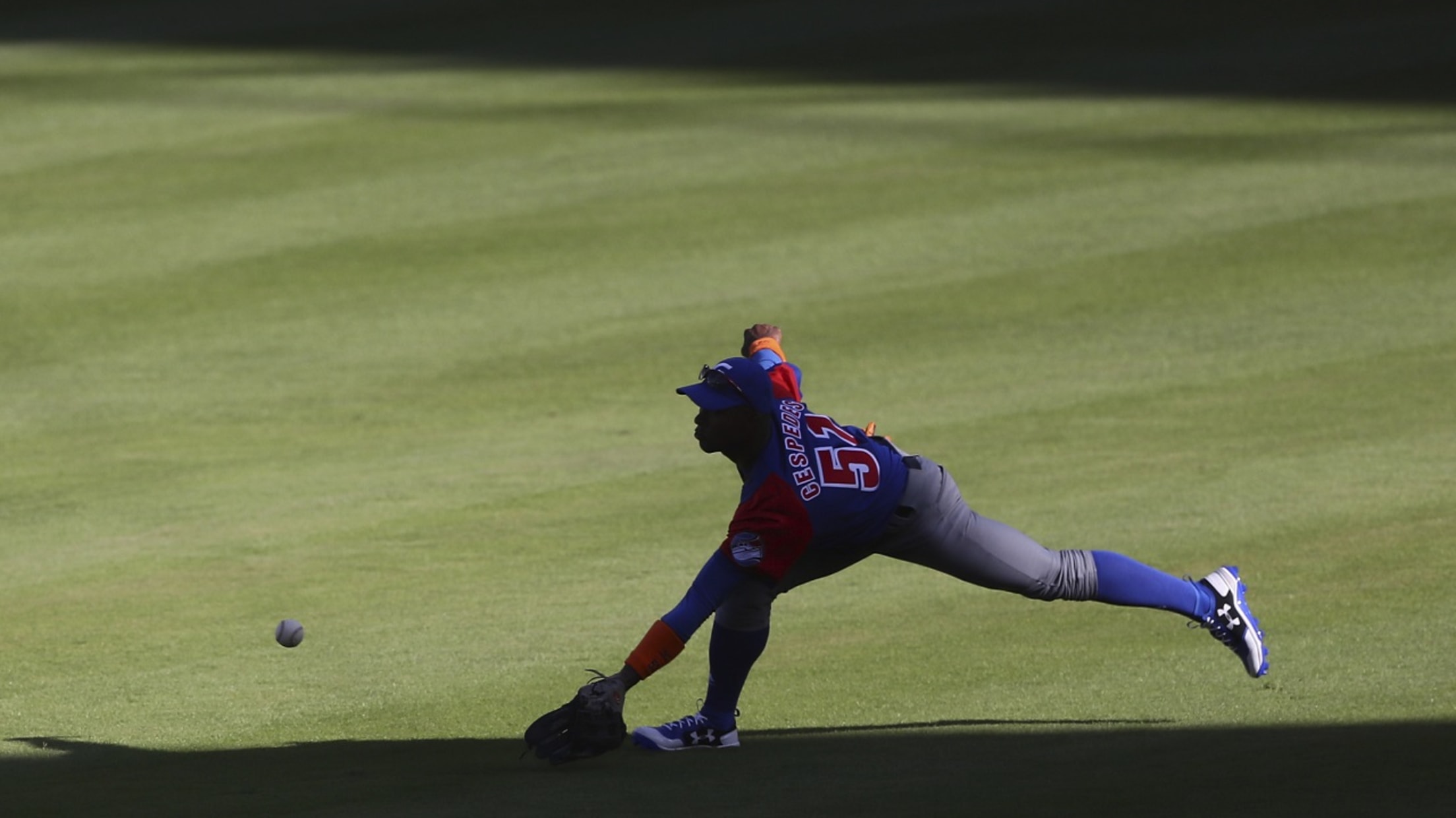 Yoénis Céspedes, right fielder of Alazanes de Granma of Cuba traps a high, during Caribbean Series game in Culiacan, Mexico, Wednesday, Feb. 1, 2017. (AP Photo / Luis Gutierrez) (Luis Gutierrez/AP)
On Wednesday, players representing Cuba and the Dominican Republic clashed in the Caribbean Series opener in Culiacan, Mexico. One of the players worth some attention heading into the series was Yoelkis Cespedes, outfielder for Cuba and, yes, the younger brother of one Yoenis Cespedes.
You know, the guy with the ridiculous throwing arm,all-around flair, intimidating offensive presence (and bat-flips) that have made him the cornerstone of the Mets' roster.
Well, the younger Cespedes wasted no time introducing himself to the masses with this running catch and cannon shot to first base, which was ultimately ruled a double play in the third inning of Wednesday's contest:
Gran atrapada de Yoelkis Céspedes en el jardín derecho y completando la doble matanza en la primera #Joyita 🇨🇺⚾ pic.twitter.com/arDrjf4PjP

— Serie del Caribe (@Culiacan2017) February 1, 2017
That bit of dazzling defense was more or less exemplary of the game, which Cuba won, 4-0, over the Dominican Republic. Yoelkis, by the way, went 1-for-2 with a run scored in addition to that play above.
It's all really quite unfair -- but entirely representative of the Cespedes name. It's just what they do.