30 players better than their 2018 numbers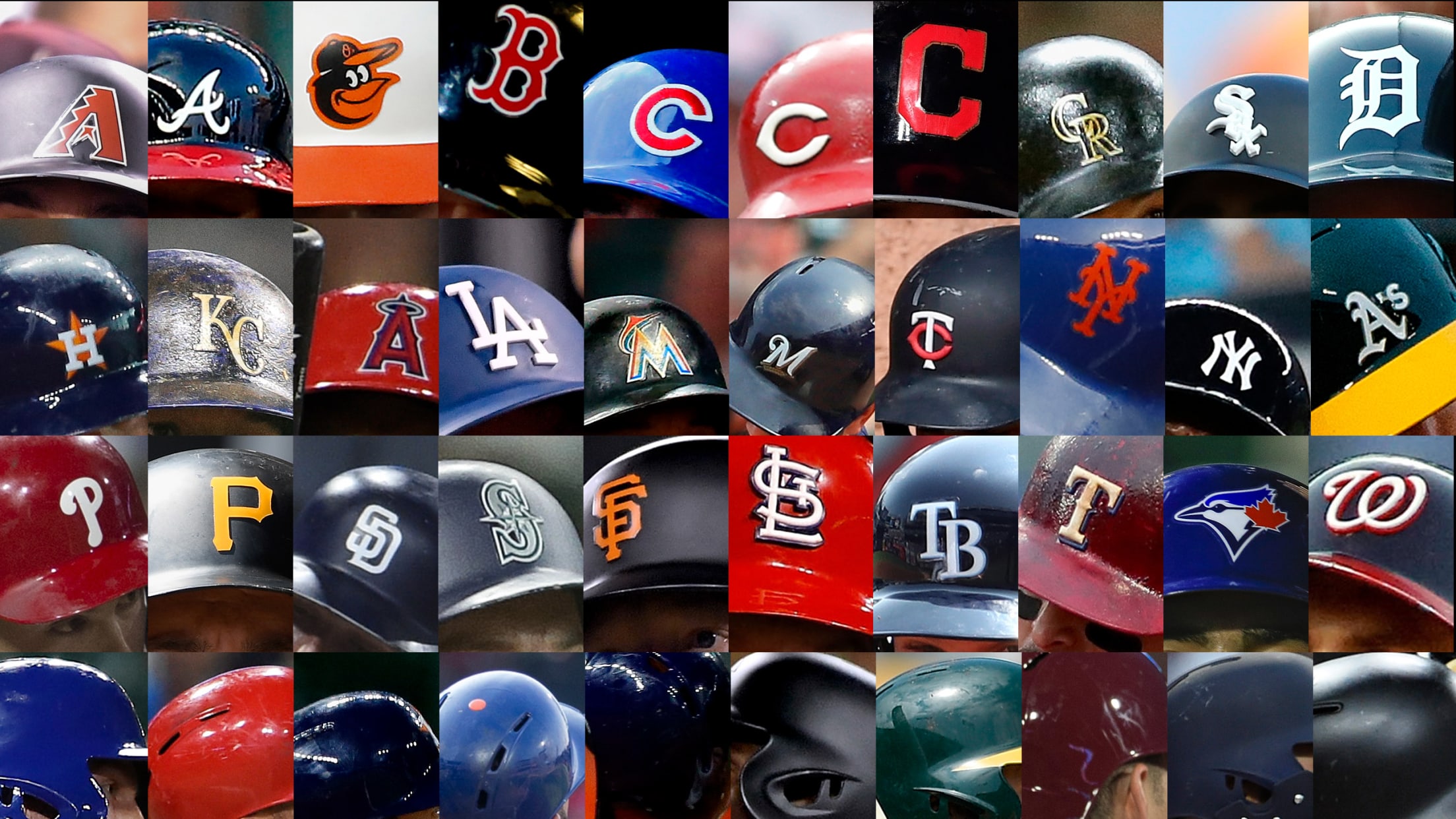 Down years in baseball happen. Three years after he hit .370, Tony Gwynn hit .309, which, fine, is a great year for everyone who isn't Tony Gwynn, but you get the point. Even the best players take a step back before taking a step forward sometimes.Thus, this week at The
Down years in baseball happen. Three years after he hit .370, Tony Gwynn hit .309, which, fine, is a great year for everyone who isn't Tony Gwynn, but you get the point. Even the best players take a step back before taking a step forward sometimes.
Thus, this week at The Thirty, we take a look at players you might have expected to have a better season than they have, for whatever reason, whether it's a slump, injury or just bad luck. These players are likely to bounce back next year: They're too talented not to. So don't give up on these guys yet.
AMERICAN LEAGUE
EAST
Blue Jays: Devon Travis
2016 OPS: .785 | 2018: .675
Injuries have once again hampered Travis, and he's having the worst year of his career, but the talent is still there, and he's only 27.
Orioles: Timothy Beckham
2017 Orioles OPS: .871 | 2018 OPS: .642
Beckham was a nifty acquisition in 2017 who was excellent for Baltimore that year before falling way back this year. The strikeouts are down slightly this year, which speaks of maybe a little batted-ball bad luck. He won't be this bad again.
Rays: Kevin Kiermaier
2017 OBP: .338 | 2018 OBP: .286
The defense has been at its usual high level, but the bat has disappeared. Remember, he had 15 homers in 98 games last year.
Red Sox: Rafael Devers
2017 Postseason OPS: 1.338 | 2018 OPS: .712
Perhaps the easiest call on this board. In 10 years, it'll blow our mind that Devers once hit .239 in a season.
Yankees: Brett Gardner
2017 OBP: .350 | 2018 OBP: .327
Sonny Gray would be another option here, but the impending free agent picked a rough season to have the worst offensive year of his 11-season Yankees career. The defense is still aces, though.
CENTRAL
Indians: Andrew Miller
Average IP from 2014-17: 65 1/3 | 2018 IP: 24
We're going to see -- soon and likely deep into October -- why no one's going to hesitate to pay for Miller this offseason.
Royals: Brett Phillips
2017 Triple-A OPS: .944 | 2018 Triple-A OPS: .742
The July trade acquisition never quite got it going this season, but there's a reason the Brewers were initially so excited about him.
Tigers: Michael Fulmer
2017 HR/9: 0.7, best mark in the AL | 2018 HR/9: 1.2
Fulmer might not be the ace-in-waiting everyone had been expecting, but he's better than he has been this year. (And he still has been pretty much average.)
Twins: Logan Morrison
2017 AB/HR: 13.5 | 2018 AB/HR: 21.2
It all went pear-shaped for Morrison in the one year of his Minnesota contract, but this was sneakily one of the best hitters in baseball in 2017. Someone will take another one-year flier on him this offseason, and it might pay off this time.
White Sox: Avisail Garcia
2017 OPS: .885 | 2018 OPS: .726
Injuries have plagued Garcia all year, but he showed enough of what the White Sox have been waiting for his whole career that you have to expect some of it to come back when healthy.
WEST
Angels: Kole Calhoun
2016 OBP: .348 | 2018 OBP: .295
Remember when Calhoun was the worst hitter in baseball? He's got an OPS around .900 in the second half and seems primed to carry that over into 2018.
Astros: Derek Fisher
2017 Triple-A OPS: .967 | 2018 Triple-A OPS: .798
With all the young talent this team has, Fisher hasn't been able to hit enough to stick around, but he has classic post-hype sleeper potential.
Athletics: Daniel Mengden
2017 ERA+: 134 | 2018 ERA+: 96
With all the happy things the A's have had going this year, Mengden hasn't been one of them. But his FIP is just up a little from last year, and there's no reason he can't return to his 2017 form.
Mariners: Kyle Seager
2016 OBP: .359 | 2018 OBP: .265
Quietly, Seager has had the worst offensive season of his career, right at the time the Mariners could have used it most.
Rangers: Delino DeShields
2015 OPS: .718 | 2018 OPS: .585
DeShields has never been an offensive juggernaut … but he's never been this bad, has he?
NATIONAL LEAGUE
EAST
Braves: Ender Inciarte
2017 BA: .304 | 2018 BA: .257
One young Brave who hasn't gotten in on the fun this year has been Inciarte, who just never quite got it going. He's still a fantastic defensive player, and you have to think the bat will return.
Marlins: Lewis Brinson
2017 Triple-A OPS: .962 | 2018 MLB OPS: .608
The centerpiece of the Christian Yelich trade has been a bummer all year, but the talents that made him so enticing in the first place have flashed often enough to give the Marlins hope moving forward.
Mets: Jay Bruce
2017 Mets SLG: .520 | 2018 SLG: .359
Bruce caught a bit of the Mets disease this year, but this is still an above-average hitter who is more useful than it sometimes seems at first glance.
Nationals: Stephen Strasburg
2017 FIP: 2.72 (best in the NL) | 2018 FIP: 3.52
A good reason the Nationals shouldn't even think of tearing it down after this frustrating season is that Strasburg will surely be better next year.
Phillies: Scott Kingery
2017 Minors OPS: .889 | 2018 OPS: .607
Fortunately, the Phillies have until 2026 for Kingery to figure out how to hit.
CENTRAL
Brewers: Orlando Arcia
2017 HR: 15 | 2018 HR: 3
Arcia has been one of the worst hitters in baseball this year. It can't possibly get worse than this.
Cardinals: Luke Weaver
2017 FIP: 3.17 | 2018 FIP 4.21
William Fowler was another possibility here, but considering how terrible he's been start to finish, it's hard to hold out too much hope for him.
Cubs: Jose Quintana
2017 Cubs FIP: 3.25 | 2018 Cubs FIP: 4.52
In the name of Eloy Jimenez, anyway, they need him to be what they thought they traded for.
Pirates: Josh Harrison
2014 SLG: .490 | 2018 SLG: .360
By the time everyone started appreciating Harrison, he fell off the table.
Reds: Joey Votto
2017 OPS: 1.032 (best in the NL) | 2018 OPS: .843
Votto has been the third-best hitter on his own team this year. Here's betting that doesn't happen again, ever.
WEST
D-backs: Robbie Ray
2017 FIP: 3.72 | 2018 FIP: 4.41
He looked like an NL Cy Young Award candidate in 2017, and decidedly less than that this year. He's still only 26.
Dodgers: James Dozier
2016 OPS: .886 | 2018 OPS: .699
He really hasn't been much better with the Dodgers than he was with the Twins.
Giants: Joe Panik
2015 OBP: .378 | 2018 OBP: .299
Panik has done too much in his career up to this point for this year's line to be who he is moving forward.
Padres: Manuel Margot
2016 Minors SB: 30 | 2018 SB: 10
The Padres have a ton of young talent coming, and Margot, despite his slow steps forward this year, will be right there in the middle of it.
Rockies: Wade Davis
2017 FIP: 3.38 | 2018 FIP: 4.05
For the sake of the Rockies -- who, remember, have him signed through 2020 (with an option for '21) -- this can't be all he has left.
Will Leitch, who is a columnist for MLB.com and a contributing editor for New York Magazine, was the founding editor of Deadspin and has written four books.