D-backs to see familiar face after break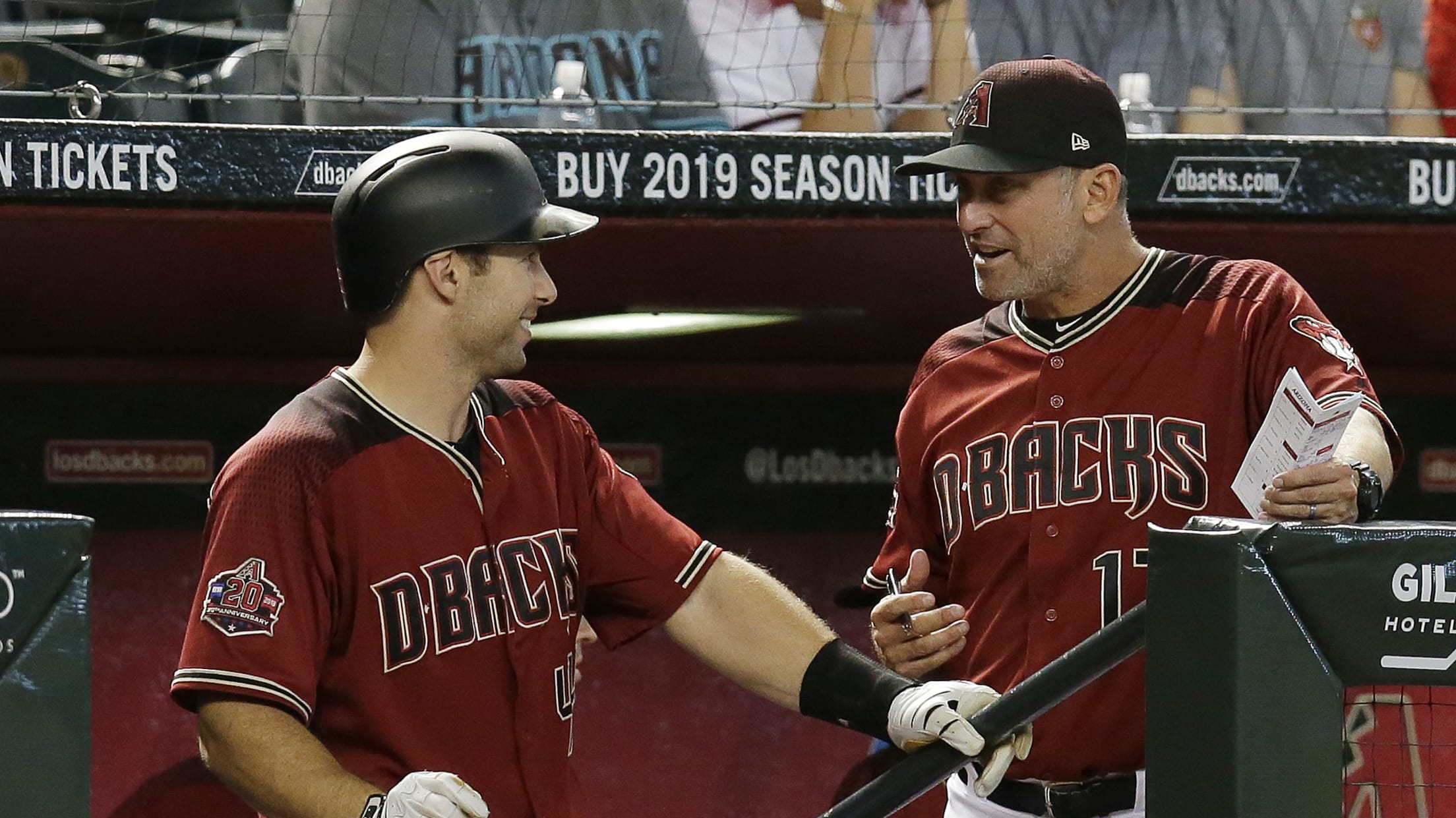 PHOENIX – The D-backs' first series after the All-Star break will mark their first time facing Paul Goldschmidt as an opponent. The D-backs open the second half Friday at St. Louis. "It's going to be a little bittersweet for me," manager Torey Lovullo said on Sunday. "First of all, it'll
PHOENIX – The D-backs' first series after the All-Star break will mark their first time facing Paul Goldschmidt as an opponent. The D-backs open the second half Friday at St. Louis.
"It's going to be a little bittersweet for me," manager Torey Lovullo said on Sunday. "First of all, it'll be nice to see him. I haven't seen him in quite a while, and you get used to seeing him around. Obviously, we were very close. I'll watch him a little bit differently, I'm sure, over the three-game period of time, and maybe put the voodoo whammy on him."
Goldschmidt was an All-Star six times in his eight seasons in Arizona. The D-backs traded him to the Cardinals in December. He entered Sunday with 16 home runs and a .254/.344/.428 slash line.
Lovullo would prefer a quiet series from his friend. Lovullo said he and Goldschmidt have texted each other during the season about "baseball stuff" and that their bond remains strong.
"You don't lose those [bonds]," Lovullo said. "You never lose those."
Skipper's advice: Take a mental break
With the All-Star break at hand, Lovullo said he would like his players who aren't involved in the festivities in Cleveland to step away from the game emotionally for the four days they will be off.
"I'm going to get these guys together after the game for just a quick second, tell them to enjoy the break and give them that message," Lovullo said. "And say that you have that responsibility to be in shape. So whether you get on a bicycle and ride for two of the four days, or pick up a baseball, which I'm going to strongly encourage them to do, that's what they need to do. But to turn off their brains and get away from the game and recharge their batteries."
Flores, Duplantier progressing
Right-hander Jon Duplantier (right shoulder inflammation) and infielder Wilmer Flores (right foot bruise) were scheduled to play Sunday night in the Arizona League, Lovullo said. Flores was penciled in as the designated hitter in his first rehab game.
"Obviously, a big push for getting them healthy and getting them back on the field," Lovullo said. "Those are guys we need. Super excited for that."
Jones celebrates World Cup win
Outfielder Adam Jones pulled on his customized US women's national soccer team jersey upon arriving in the D-backs' clubhouse Sunday, a few minutes after the team's World Cup final victory over the Netherlands.
As a former US team member in the World Baseball Classic, he's a fan of international competition.
"The Winter Olympics, the [summer] Olympics, FIFA games," Jones said. "I didn't grow up a big soccer enthusiast, but when it comes to international games, as an American and someone who has played for his country, I think it's pretty awesome that you get to support them. They support us."