D-backs' Peralta (AC joint inflammation) to IL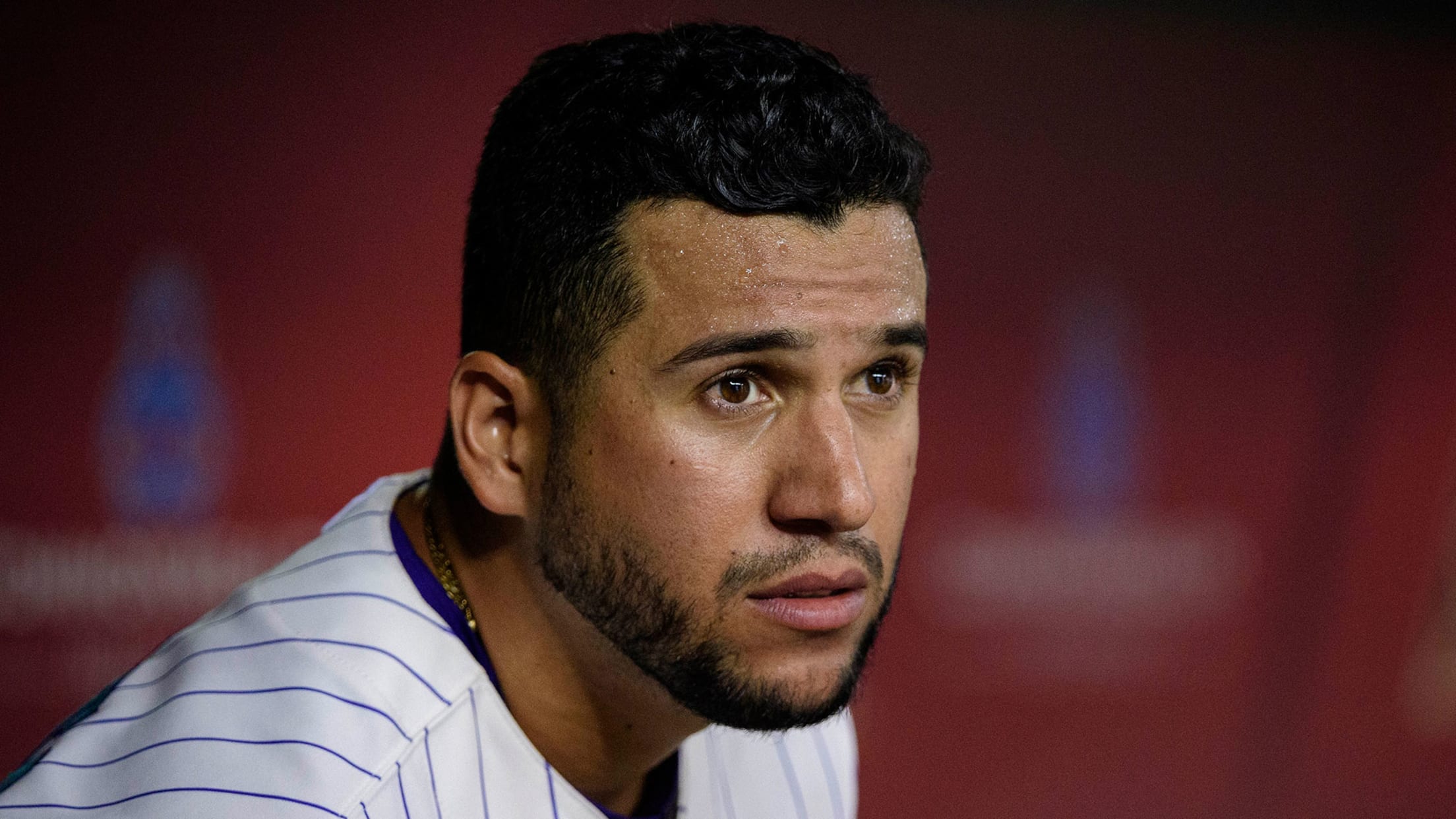 MILWAUKEE -- David Peralta has been a steady force for the D-backs all season, but his bat will not be in the middle of their lineup for the foreseeable future. The D-backs placed Peralta on the 10-day injured list prior to Saturday's game vs. the Brewers with right AC joint
MILWAUKEE -- David Peralta has been a steady force for the D-backs all season, but his bat will not be in the middle of their lineup for the foreseeable future.
The D-backs placed Peralta on the 10-day injured list prior to Saturday's game vs. the Brewers with right AC joint inflammation. It's the third time this season Peralta's shoulder has forced him to the IL.
"He has some right shoulder irritation," D-backs manager Torey Lovullo said. "It's the same area that's been bothering him. He's back in Phoenix, and he's getting an evaluation tomorrow."
Lovullo said he could see Peralta in some discomfort after a swing in his final at-bat in Friday's 6-1 loss and knew something was wrong.
"I was watching in the last at-bat that he took and his second swing, I noticed that he shook out his right arm and pumped his hand," Lovullo said. "That was a signal to me that something was wrong there."
The D-backs have been able to get the 32-year-old outfielder's shoulder back into playing shape with rest and rehab before, but there's no guarantee that course of action will work again after yet another injury. Peralta is scheduled to get an MRI on Sunday.
"I'm going to be as optimistic as possible," Lovullo said. "But we need to be careful. This is the third time that he's been banged up, so you can't keep assuming that he is going to be OK."
Peralta is slashing .275/.343/.461 with a team-high 29 doubles, 12 home runs and 57 RBIs.
Arizona recalled outfielder Tim Locastro from Triple-A Reno to take Peralta's space on the roster. Josh Rojas started in left field on Saturday against the Brewers, while Adam Jones is expected to see more consistent playing time with Peralta on the shelf.
Locastro, 27, has played in 68 games for the D-backs this season, hitting .252 in 159 at-bats with one home run.
"[Tim] is a good baseball player," Lovullo said. "He's going to give us a little more flexibility in the outfield. He can be inserted into the lineup at any time. Adam is helping players get better every day, even when he's not playing. He's going to get more at-bats here with David going down."