Greinke, Bradley scheduled to pitch in 'B' game
Holland makes D-backs debut; Ray solid in second start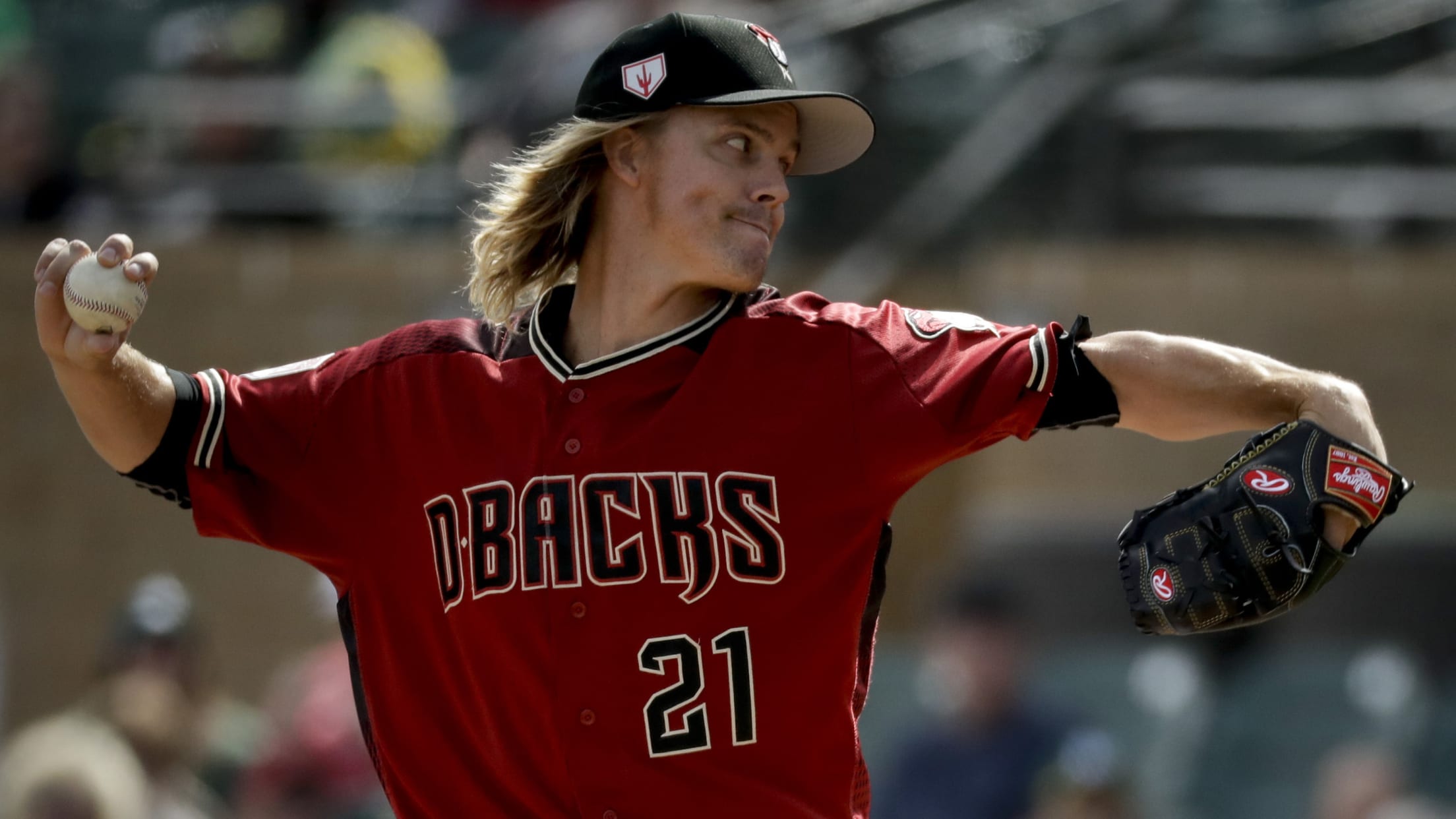 SCOTTSDALE, Ariz. -- Zack Greinke will make his second start of the spring Saturday morning in a "B" game against the Angels at the Tempe Diablo Stadium Complex. In addition to Greinke, Archie Bradley and Yoshihisa Hirano are also scheduled to pitch in the game. It will be the first
SCOTTSDALE, Ariz. -- Zack Greinke will make his second start of the spring Saturday morning in a "B" game against the Angels at the Tempe Diablo Stadium Complex.
In addition to Greinke, Archie Bradley and Yoshihisa Hirano are also scheduled to pitch in the game.
It will be the first game action of the spring for Bradley, while it will be Hirano's second, both of which have come in "B" games.
Bradley and Greg Holland are the primary competitors for the D-backs' closer's job, with Hirano also in the mix for late-inning work. The team has brought Hirano and Bradley along a little slower this spring, given their heavy workloads in 2018.
As for why the trio of Major League pitchers will throw in a "B" game, D-backs manager Torey Lovullo kept it vague, but teams have been known to do that in order to prevent clubs from their own division from getting more looks at a pitcher.
The D-backs are facing the National League West-rival Dodgers in Cactus League action at Salt River Fields on Saturday.
"There's strategy to everything we do," Lovullo said. "Obviously, you guys can read between the lines a little bit at times and make certain assumptions that are pretty close."
Holland debuts
Holland made his spring debut in Friday's 10-2 loss to the Cubs at Salt River Fields, allowing three runs on two hits while walking one and striking out one.
"I felt pretty good," Holland said. "My fastball command could have been better, obviously, but it felt good to get out there and kind of get that first one out of the way. I've got some stuff to work on, but I felt good, so I'm excited about it."
Ray day
Robbie Ray made his second start of the spring and had better results than his first. The left-hander allowed one run on three hits while walking one and striking out three over 2 2/3 innings.
Ray allowed a walk and a single in the first inning, but appeared to hit his stride in the second.
"Obviously, the first inning went a little longer than it should have," Ray said. "There were some really close pitches, but overall, I felt really good. I felt like after that first inning, things started to get crisper. Fastball command was really good, offspeed was really good, so I came away from it happy."
Sign here
The D-backs agreed to contracts with all 20 of their pre-arbitration-eligible players.
That includes: Silvino Bracho, Taylor Clarke, Zack Godley, Nick Green, Matt Koch, Joey Krehbiel, Yoan López, Joel Payamps, Jimmie Sherfy, Bo Takahashi, Emilio Vargas, Luke Weaver, Robby Scott, Carson Kelly, Kevin Cron, Domingo Leyba, Ildemaro Vargas, Christian Walker, Sócrates Brito and Tim Locastro.
Up next
Matt Andriese will get the start when the D-backs host the Dodgers on Saturday afternoon at Salt River Fields at 1:10 p.m. MST. Other pitchers scheduled to appear include Vargas, Takahashi, Krehbiel, Kevin Ginkel and Scott.