Roberts finishes 4th for NL Manager of the Year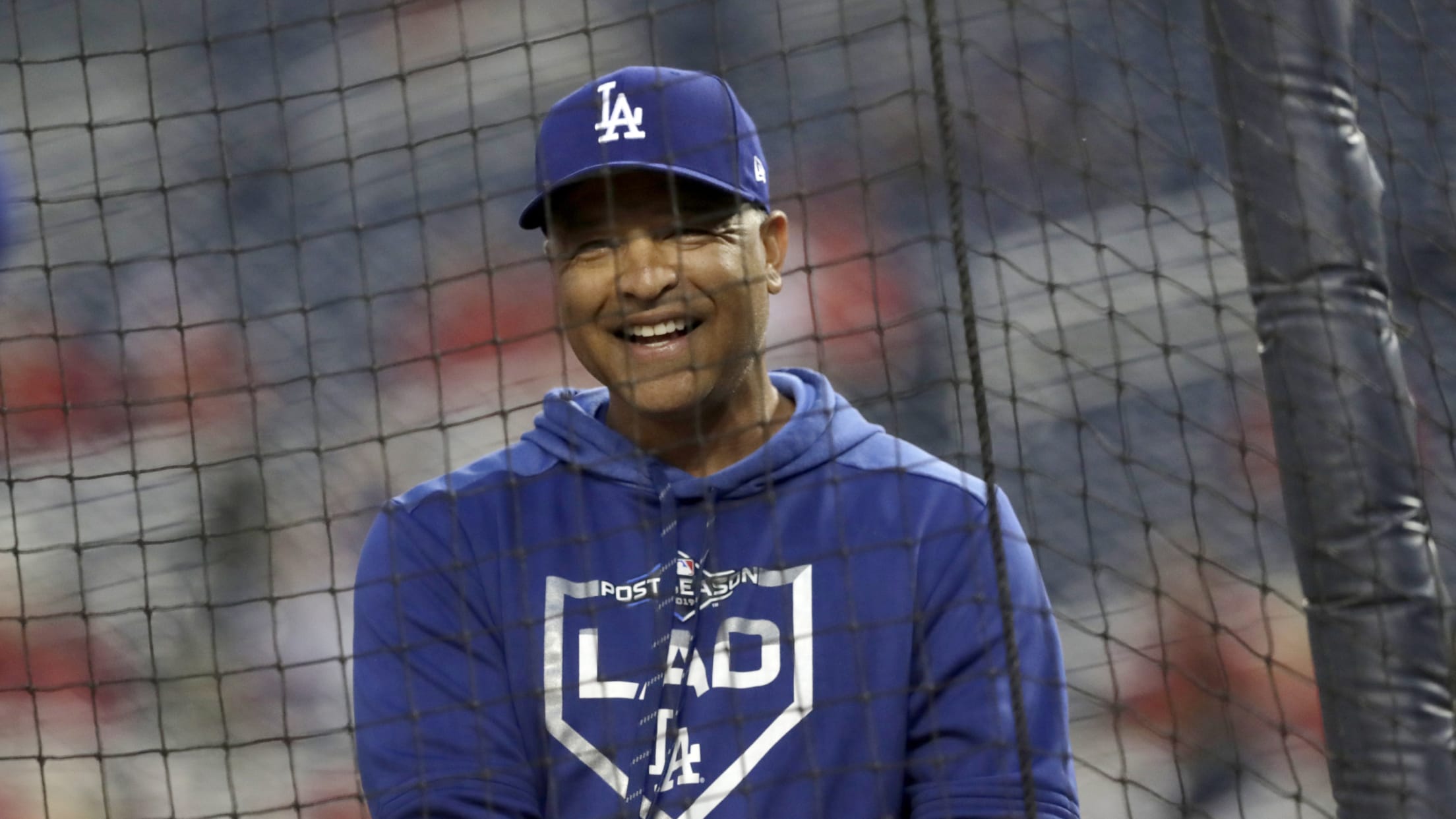 LOS ANGELES -- In a season that saw the Dodgers win more games than any Los Angeles squad before it, Dave Roberts placed fourth in voting for the 2019 National League Manager of the Year Award. Roberts, in his fourth year as the Dodgers' skipper, received four first-place votes from
LOS ANGELES -- In a season that saw the Dodgers win more games than any Los Angeles squad before it, Dave Roberts placed fourth in voting for the 2019 National League Manager of the Year Award.
Roberts, in his fourth year as the Dodgers' skipper, received four first-place votes from the Baseball Writers' Association of America after leading his team to 106 wins. He appeared on a total of seven out of 30 ballots, with one second-place vote and two third-place votes. The system awards five points for first place, three for second place and one for third place. The Cardinals' Mike Shildt was this year's winner.
• Here's how MLB.com writers voted for MOY and why
The Dodgers' impressive season came to an abrupt end with a first-round postseason exit, as they lost the NL Division Series in five games to the eventual World Series champion Nationals. Roberts received enough criticism for his pitching decisions in Game 5 that the Dodgers had to state that he would be keeping his job for 2020, despite the fact that he is signed on to manage the club through '22. Voting for BBWAA awards happens at the conclusion of the regular season, meaning the postseason does not factor into it.
Roberts was voted NL Manager of the Year in 2016, his first season on the job. He finished second in '17 and placed sixth in '18.