Dodgers add Kingston as assistant GM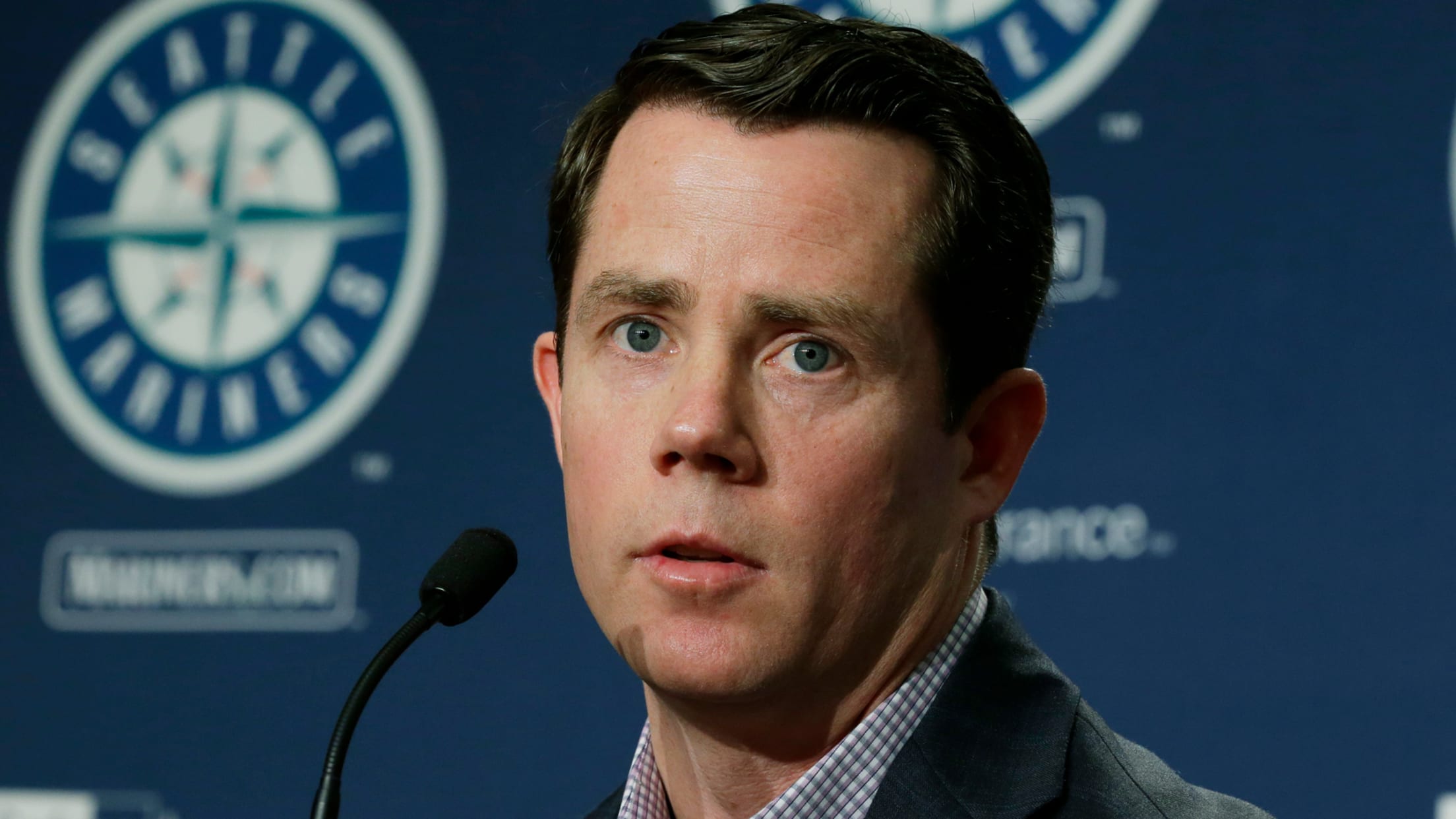 LAS VEGAS -- The Dodgers made their first acquisition of the Winter Meetings on Sunday, announcing the hiring of Jeff Kingston as vice president and assistant general manager.Kingston, 41, comes from the Mariners, for whom he had the same title reporting to general manager Jerry Dipoto. In addition to supporting
LAS VEGAS -- The Dodgers made their first acquisition of the Winter Meetings on Sunday, announcing the hiring of Jeff Kingston as vice president and assistant general manager.
Kingston, 41, comes from the Mariners, for whom he had the same title reporting to general manager Jerry Dipoto. In addition to supporting Dipoto in player acquisition and contract negotiation, Kingston oversaw the player development and analytics departments. He served as Seattle's interim GM during the last month of the 2015 season after Jack Zduriencik was dismissed.
Before that, Kingston spent nine seasons with San Diego, where he started as an intern for Theo Epstein and eventually became director of baseball operations. He graduated from Dickinson College with a degree in economics.
Kingston's hiring is the first of an expected front-office reorganization started by the departure of general manager Farhan Zaidi, whose expertise in analytics helped reshape the Dodgers' approach and helped lead to his hiring as president of baseball operations for the Giants.
Andrew Friedman, the Dodgers' president of baseball operations, said last week that a general manager would not be hired for the foreseeable future. Friedman was general manager of Tampa Bay for nine years before being hired for his current role by the Dodgers after the 2014 season.
In lieu of a general manager, the Dodgers are likely to redistribute Zaidi's responsibilities among Kingston, senior vice president and former D-backs and Padres GM Josh Byrnes, director of player development Brandon Gomes and director of baseball development Alex Slater, among others.
Ken Gurnick has covered the Dodgers for MLB.com since 2001.