Dodgers among clubs scouting Archer
Friedman acquired right-hander in 2011 while with Rays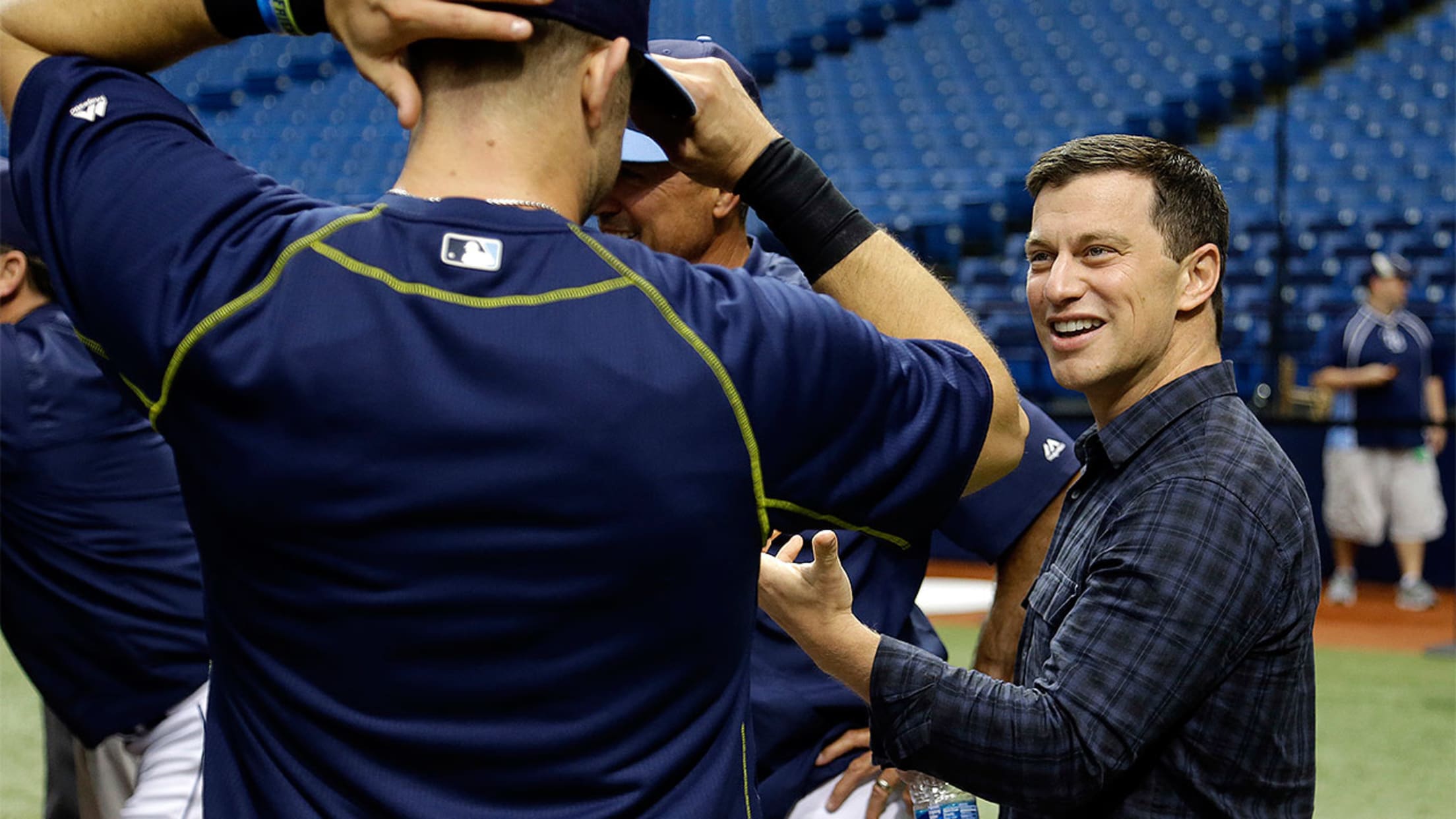 President of baseball operations Andrew Friedman reunited with his former club in May when the Dodgers faced Tampa Bay. (AP)
PHOENIX -- Because they can never have enough pitching, the Dodgers were among clubs scouting the Friday night start of Tampa Bay's Chris Archer.Despite a 4-13 record and 4.68 ERA, Archer is an obvious candidate for the Dodgers because he's with the Rays, having been acquired by current Dodgers president
PHOENIX -- Because they can never have enough pitching, the Dodgers were among clubs scouting the Friday night start of Tampa Bay's Chris Archer.
Despite a 4-13 record and 4.68 ERA, Archer is an obvious candidate for the Dodgers because he's with the Rays, having been acquired by current Dodgers president of baseball operations Andrew Friedman in 2011 when he ran that club.
Friedman's first trade for the Dodgers was a deal with Tampa Bay and netted reliever Adam Liberatore.
Current Dodgers management also has made several deals with the Cincinnati Reds, one of many reasons the Dodgers are linked to slugging outfielder Jay Bruce.
Acquiring a starter like Archer, a 27-year-old right-hander, would add to the Dodgers' impending surplus, when any combination of Clayton Kershaw, Alex Wood and Brett Anderson return from injury, providing chips with which to deal.
Ken Gurnick has covered the Dodgers since 1989, and for MLB.com since 2001.