Dodgers distribute more than 1,000 turkeys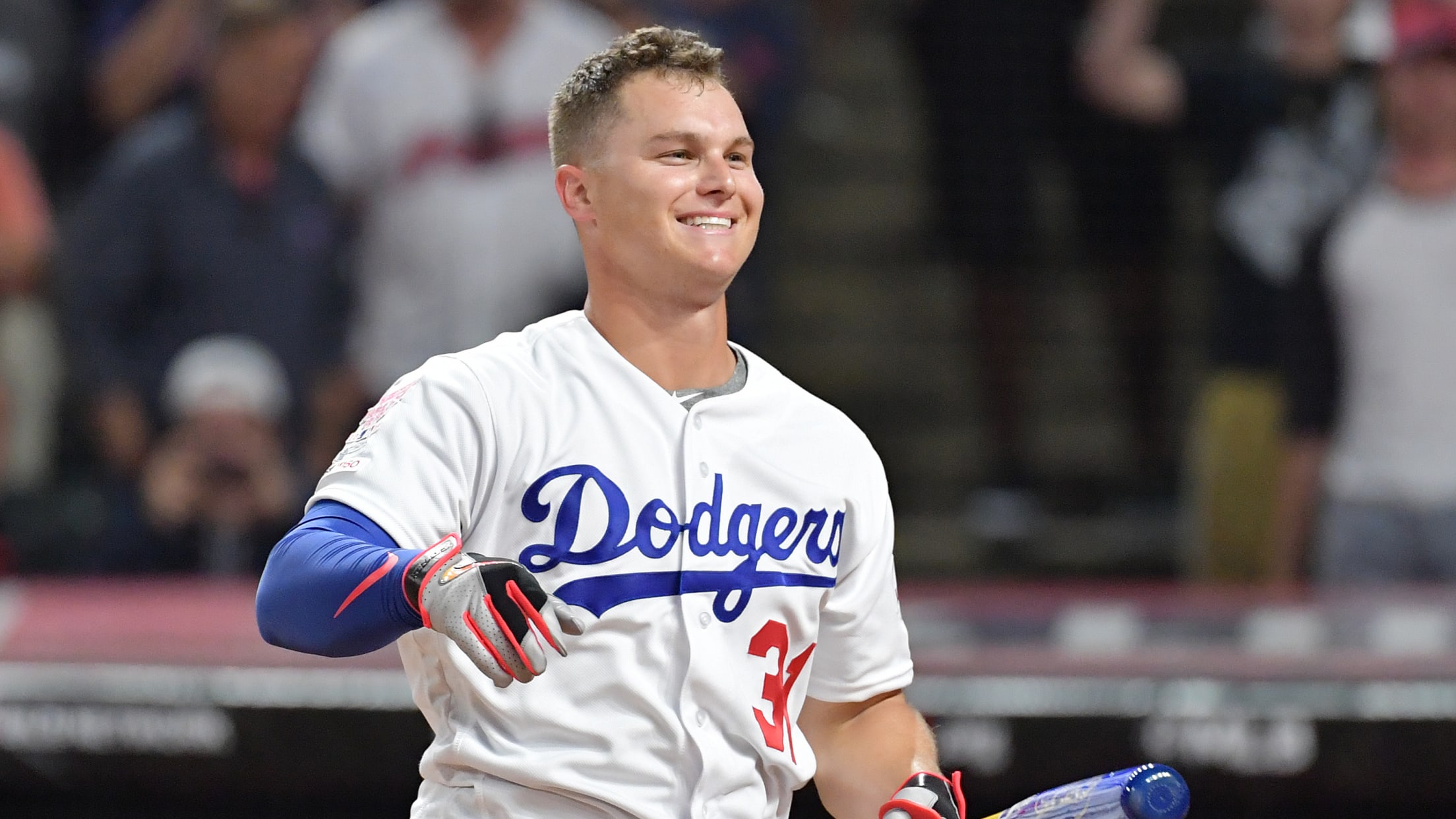 LOS ANGELES -- Joc Pederson was at Dodger Stadium on Thursday, talking turkey and handing them out. Pederson, fellow outfielder Kyle Garlick and former Dodgers players Ken Landreaux and Dennis Powell were the star attractions at the 15th annual Thanksgiving Turkey Giveaway, presented by the Dodgers Foundation and Smart &
LOS ANGELES -- Joc Pederson was at Dodger Stadium on Thursday, talking turkey and handing them out.
Pederson, fellow outfielder Kyle Garlick and former Dodgers players Ken Landreaux and Dennis Powell were the star attractions at the 15th annual Thanksgiving Turkey Giveaway, presented by the Dodgers Foundation and Smart & Final.
"For me to come back and help out the Dodgers and the community, it's an honor to be here," said Pederson.
More than 1,000 turkeys and fixings, donated by Smart & Final, were distributed to preselected families and not-for-profit community organizations who will, in turn, distribute them to Los Angeles-area families in need. Levy Restaurants will provide all turkey dinner recipients with complimentary Dodger dogs.
Gobble gobble.

The Dodgers hosted their 15th annual Community Thanksgiving Turkey Giveaway at Dodger Stadium, where @yungjoc650 and Kyle Garlick handed out turkeys and fixings to pre-selected families in LA. pic.twitter.com/zQsTwdYJKA

— Los Angeles Dodgers (@Dodgers) November 22, 2019
The offices of U.S. Rep. Jimmy Gomez, California State Sen. Maria Elena Durazo, California State Assemblymember Wendy Carrillo, LA County Supervisor Hilda Solis, LA Mayor Eric Garcetti, LA City Councilmember Gil Cedillo and LA City Councilmember Mitch O'Farrell selected the organizations in their districts to benefit.
"I'm so proud to represent this district," said Durazo. "I'm proud to team up with the Dodgers. They are a real community partner."
Eager to participate in the giveaway, Pederson wasn't quite as eager to discuss the sign-stealing investigation of the Houston Astros, who beat the Dodgers in the 2017 World Series.
"There's a lot that came out, and I guess it's unfortunate. Brings back a bad feeling in your stomach from when we lost," said Pederson. "But today is not about the Houston Astros. It's about giving back to these kids. I'm sure we'll get a lot of those questions come Spring Training time and Fanfest."
After his volunteer work at Dodger Stadium, Pederson continued to nearby New Village Girls Academy, where he distributed another 100 turkeys to students.
Ken Gurnick has covered the Dodgers for MLB.com since 2001.