Brown, Ortiz hired as asst. hitting coaches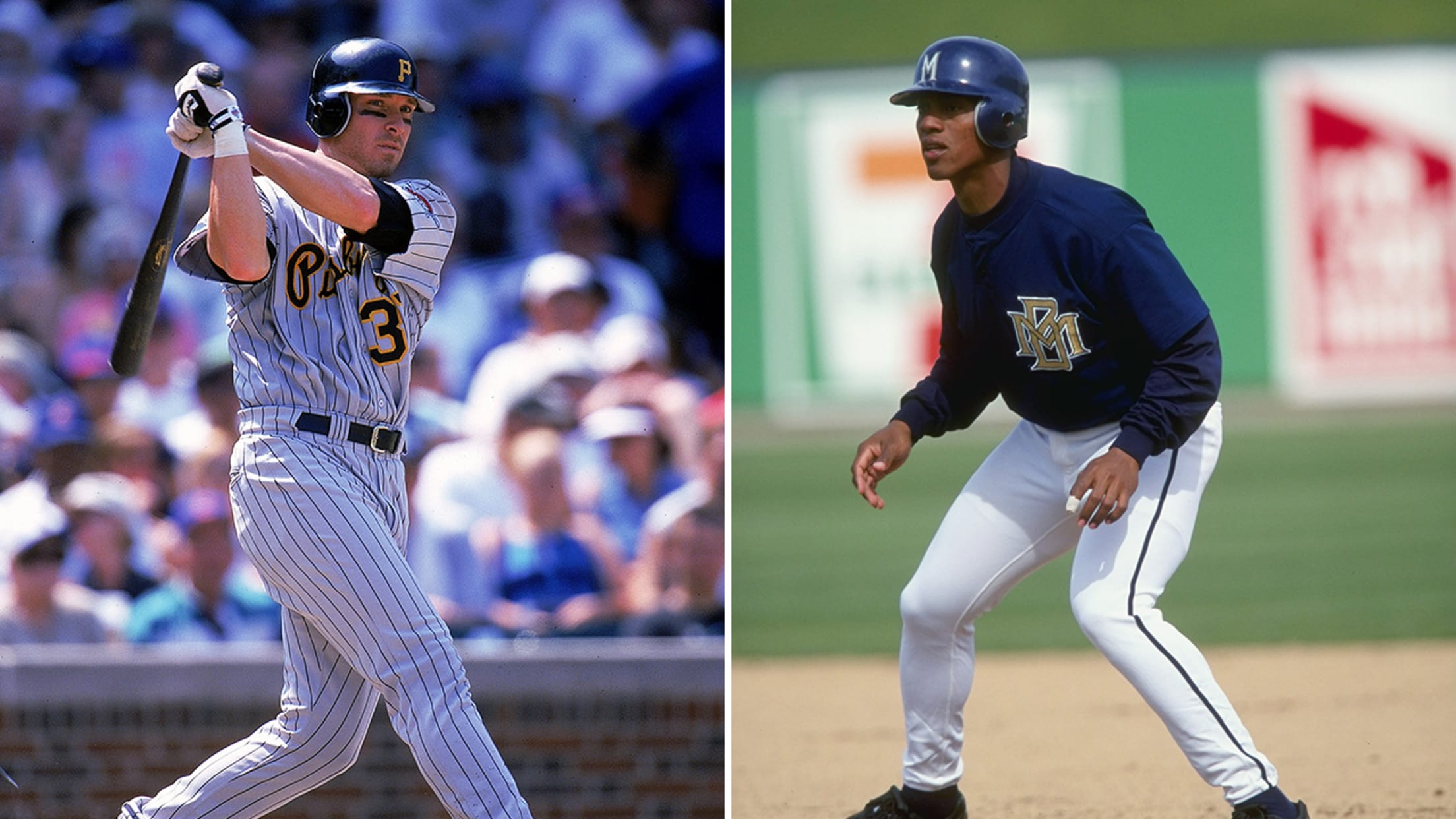 Former Major Leaguers Brant Brown and Luis Ortiz were both named assistant hitting coach/Minor League hitting coordinator. (Getty Images)
LOS ANGELES -- The Dodgers on Friday hired former Major Leaguers Brant Brown and Luis Ortiz to serve the dual roles of assistant hitting coach/Minor League hitting coordinator. Turner Ward is expected to return as the Major League hitting coach.Brown and Ortiz essentially replace assistant hitting coach Tim Hyers, whom
LOS ANGELES -- The Dodgers on Friday hired former Major Leaguers Brant Brown and Luis Ortiz to serve the dual roles of assistant hitting coach/Minor League hitting coordinator. Turner Ward is expected to return as the Major League hitting coach.
Brown and Ortiz essentially replace assistant hitting coach Tim Hyers, whom the Red Sox hired to be their Major League hitting coach, and Triple-A hitting coach Shawn Wooten, who was let go.
Brown, 46, spent the past five seasons in the Mariners' organization, the last two as the team's offensive coordinator. He was a hitting coach in the Rangers' organization for six seasons after a professional career that included stints with the Cubs, Pirates and Marlins. He was a three-year starter at Fresno State.
• Dodgers promote Gomes to replace Kapler
Coming from Seattle's organization, Brown would be a known commodity to Kyle Seager, brother of shortstop and two-time National League Silver Slugger Award winner Corey Seager, who is among a core of young Dodgers hitters -- including Cody Bellinger and Joc Pederson -- that worked closely with Wooten.
Seager said last week that he was disappointed with Wooten's dismissal, but he appreciated that Dodgers president of baseball operations Andrew Friedman called to notify him of the decision "out of respect." Seager accepted management's right to make a change.
"It was very nice of Andrew to call me. He didn't have to do that," Seager said. "I wasn't involved in the decisions. I told him, he's the boss, I am an employee. They know how much [Shawn] meant to me. I have to have an open mind. He asked me if I wanted to call the guys he was looking at hiring, and I told him no. It's not my decision. He's got to look out for the entire organization, not just me. I didn't want to swing his decision in either way. I'll just have to talk to the guys and get to know them.
"I have to get comfortable with a guy to trust him to see the things I'm asking him to look for. With Shawn, we built a relationship. You can feel things are wrong, and I have to have a guy I can trust tell me what I need to do to get it right."
Ortiz, 47, served as the Padres' field and hitting coordinator for the past three seasons. He also worked for the Indians and Rangers after 14 professional seasons that included four years in the Major Leagues with Boston and Texas.
A native of the Dominican Republic, the Red Sox selected Ortiz in the eighth round of the 1991 Draft out of Union University in Tennessee. In 1994, Boston dealt him and Otis Nixon to Texas for Jose Canseco. Ortiz also played parts of seasons in Japan, Mexico and the independent Northern League.
Ken Gurnick has covered the Dodgers for MLB.com since 2001.