Dodgers opt to start Hill in Game 162 vs. Giants
Buehler held back for potential tiebreaker game or NL Wild Card Game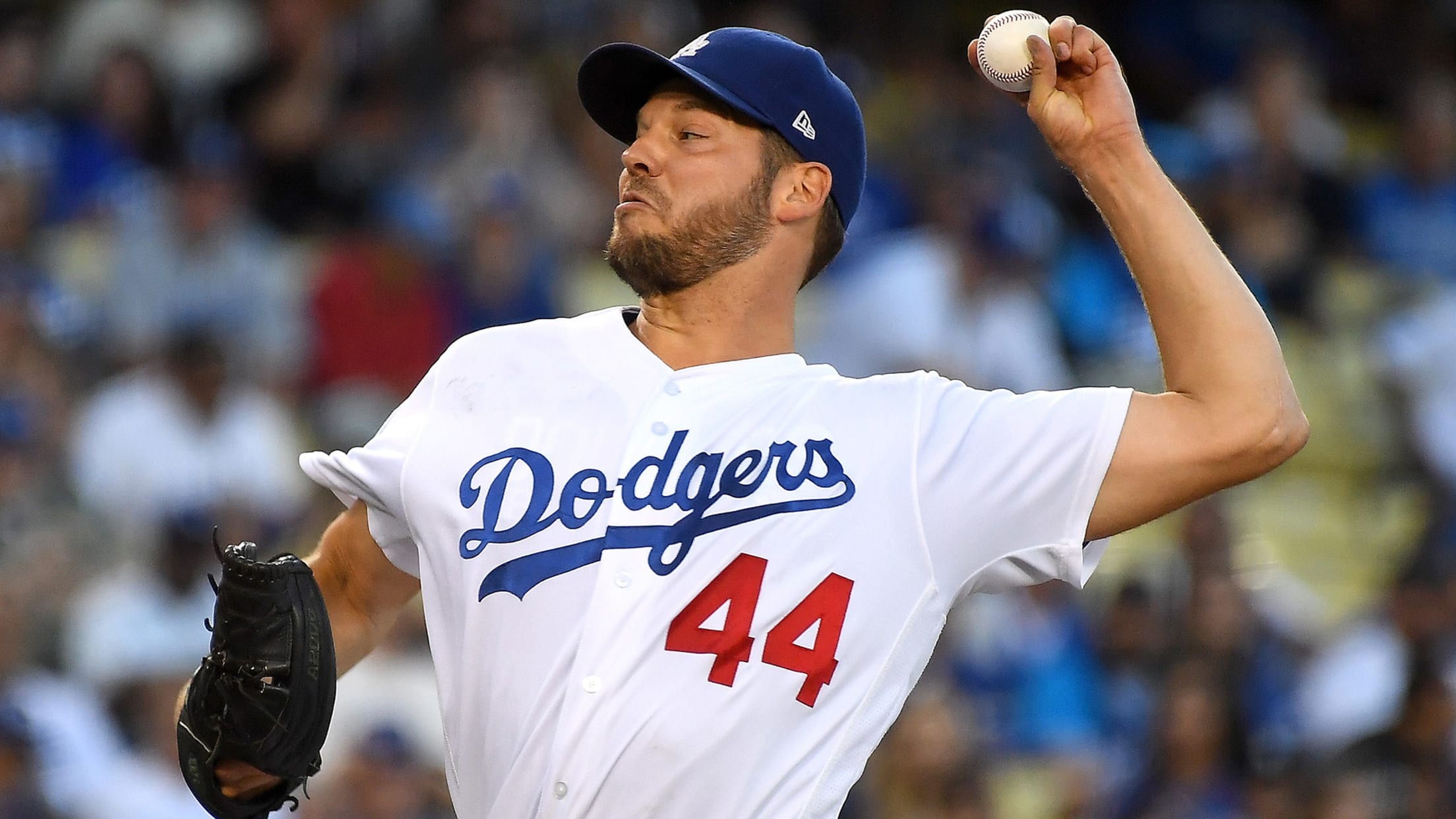 LOS ANGELES, CA - SEPTEMBER 22: Rich Hill #44 of the Los Angeles Dodgers throws in the first inning of the game against the San Diego Padres at Dodger Stadium on September 22, 2018 in Los Angeles, California. (Photo by Jayne Kamin-Oncea/Getty Images) (Jayne Kamin-Oncea/Getty Images)
The Dodgers waited until late Saturday night to announce that veteran left-hander Rich Hill will start Sunday's regular-season finale against the Giants. Los Angeles enters the final day of the regular season tied with Colorado atop the National League West.Walker Buehler, who was originally scheduled to start Sunday, will be
The Dodgers waited until late Saturday night to announce that veteran left-hander Rich Hill will start Sunday's regular-season finale against the Giants. Los Angeles enters the final day of the regular season tied with Colorado atop the National League West.
Walker Buehler, who was originally scheduled to start Sunday, will be available to start either a potential tiebreaker game against the Rockies on Monday or the National League Wild Card Game on Tuesday, if needed.
The Dodgers made the change after the Nationals announced they will start rookie Erick Fedde, not ace Max Scherzer, in their finale against the Rockies on Sunday. Colorado won eight in a row before falling to Washington, 12-2, on Saturday, which allowed Los Angeles to move into a tie for first place in the NL West with its 10-6 win over San Francisco.
The Nationals opted to not start Scherzer after the Dodgers clinched a postseason berth on Saturday, locking in the five NL teams that will be in the playoffs, although the seeds are undecided.
Hill will make his first start since Sept. 22, when he tossed seven innings of one-run ball in a win over the Padres. The left-hander is 10-5 with a 3.87 ERA in 24 games (23 starts) this season. He has won all four of his September starts, despite posting a 5.09 ERA over those outings.
If the Dodgers and Rockies remain tied atop the NL West after Sunday's games, the two teams will play a tiebreaker game at Dodger Stadium on Monday. Los Angeles can avoid that -- and the NL Wild Card Game -- if it beats San Francisco and Colorado loses to Washington on Sunday, as the Dodgers would win the NL West in that scenario.
One scenario that could hurt the Dodgers would be if they must play Monday's tiebreaker game, when they would start Buehler. They would then need a starter for Tuesday's NL Wild Card Game. Clayton Kershaw would be on two days of rest and Hyun-Jin Ryu on three, or Los Angeles could start Thomas Stripling or Alex Wood in a potential bullpen game.
But the Dodgers would need Buehler for the winner-take-all NL Wild Card Game. The 24-year-old right-hander has been one of Los Angeles' most reliable starters this season, going 7-5 with a 2.76 ERA in 23 games (22 starts). Buehler has thrived down the stretch, posting a 1.95 ERA over five September starts.
Jake Rill is an editorial producer for MLB.com.