Inbox: Trade Deadline, Seager injury hot topics
Dodgers beat reporter Ken Gurnick answers fans' questions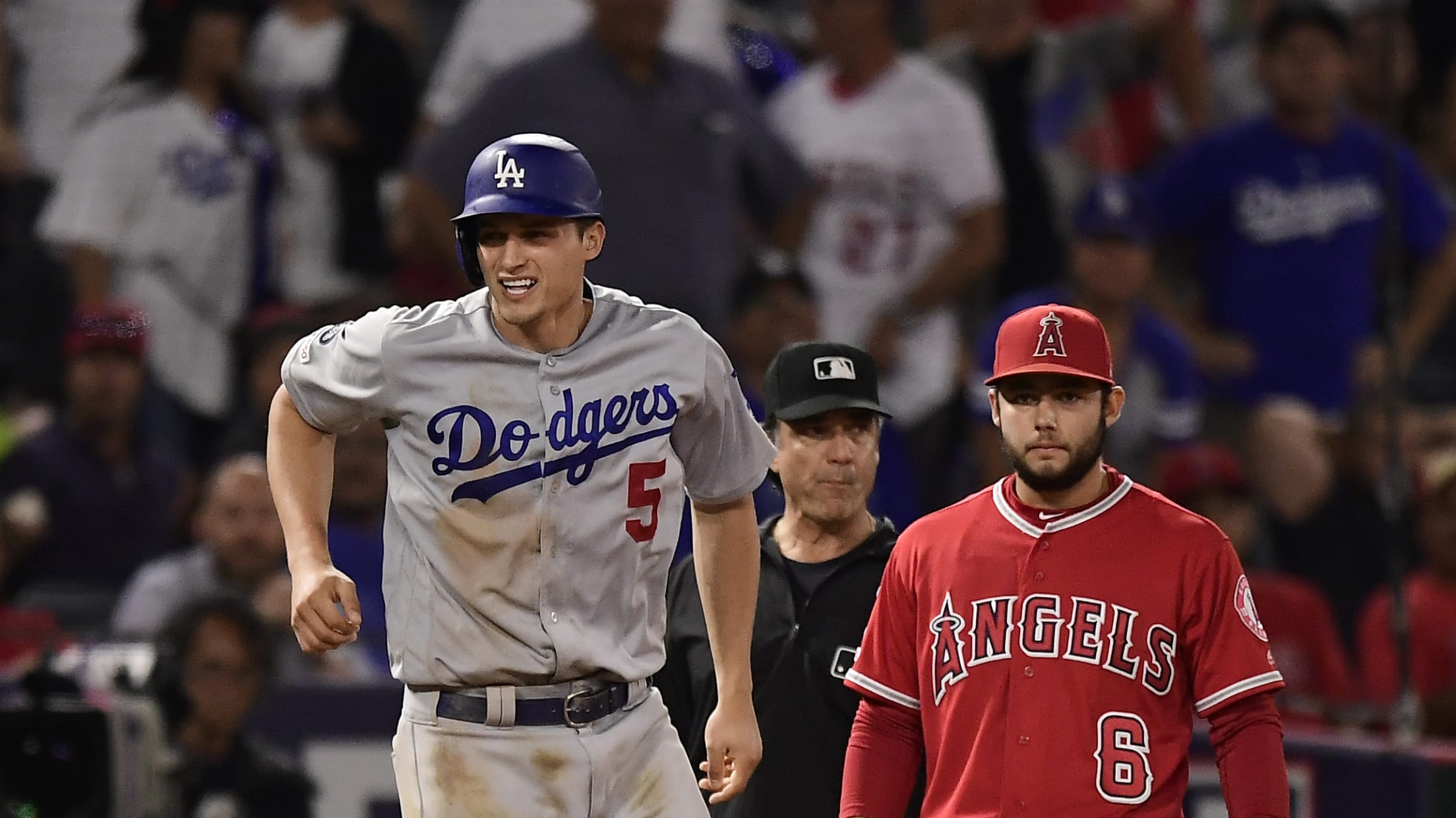 LOS ANGELES – Following an eight-game road trip and ahead of an 11-game homestand, it's a good time to check the Dodgers Inbox and answer some questions. In this edition, fans inquire about adding pitching, the fallout from Corey Seager's hamstring injury and more. **Any possibility of adding a new
LOS ANGELES – Following an eight-game road trip and ahead of an 11-game homestand, it's a good time to check the Dodgers Inbox and answer some questions.
In this edition, fans inquire about adding pitching, the fallout from Corey Seager's hamstring injury and more.
Any possibility of adding a new pitcher or pitchers in the bullpen?
-- @jjpearl76
During the Andrew Friedman regime, the Dodgers have added pitchers Luis Avilan, Alex Wood, Mat Latos, Bud Norris, Rich Hill, Jesse Chavez, Josh Fields, Yu Darvish, Tony Watson, Tony Cingrani, Dylan Floro, John Axford and Ryan Madson during the season. So, the pattern is pretty clear. They will add pitching. Most likely, left-handed, which is why Brad Hand and Will Smith are often mentioned.
Do you think the Dodgers finally trade for an elite reliever this Trade Deadline?
-- @BellingerSzn
That pattern is pretty clear as well. Do you see any in that list above? Sitting out the Craig Kimbrel auction, which wouldn't have cost any player in return, should answer your question.
Given Seager's injury history and his size, do you expect the Dodgers to go in on Francisco Lindor?
-- @Mr_Cynical1988
Not if it means giving up on Seager, or moving him to third base. He's too talented, proven productive, young and relatively inexpensive. They traded for Manny Machado last summer because they knew Seager would be out for the year. The best guess so far is that he'll be sidelined four to six weeks.
With so many hamstring injuries in baseball, wouldn't you think a dugout stretching protocol would be put into place so the players don't get stiff between innings? Lots of sitting and sprinting.
-- @VintageJonathan
Not sure there are any more hamstring injuries today than 50 years ago. Not sure "getting stiff" was in play with Seager. He was on the bases four times and made two long sprints after foul popups when he had to cover the entire left side of the infield with the defense in a shift. I think injuries like Seager's are an overlooked and unintended consequence of the exceedingly long games and tiring pregame workouts players experience. In addition to all the sprinting, Seager was on the field for nearly four hours in the heat. And he has had more than his share of injuries for a 24-year-old.
Why do teams wait for the Deadline when they need the players now?
-- @mikeycobaugh
It's not always up to the buyer. Sometimes, it's the seller that waits until it's clear that team really is out of the Wild Card race.
Will the Dodgers bring shortstop Gavin Lux up with Seager's injury?
-- @mginn24
If that had been the plan, Lux -- ranked by MLB Pipeline as the Dodgers' No. 2 prospect -- probably wouldn't have played for Double-A Tulsa on Wednesday. Lux is only 21 years old, and even though he's tearing up the Texas League, that's a big jump. Seager was 21 when he was called up, but he had played almost a full season at Triple-A by then.
What's the current timetable looking like for A.J. Pollock to return? Is he close to playing in rehab games?
-- Austin H.
Next week will be six weeks, which should mark the end of antibiotics and the removal of the PICC line in his arm due to the infection in his right elbow. He's been working out as strenuously as he's able to, but he's likely to need a condensed "Spring Training" rehab assignment. A guess would be shortly before the All-Star break.
For the stat "record vs. teams above .500," is the stat computed by the team's record at the time the teams played or the record of the opposing team the day the stat is used?
-- @eaglebeak
It's based on their record at the start of the game when the teams played.
Ken Gurnick has covered the Dodgers for MLB.com since 2001.