Role call: Every team's biggest 2020 addition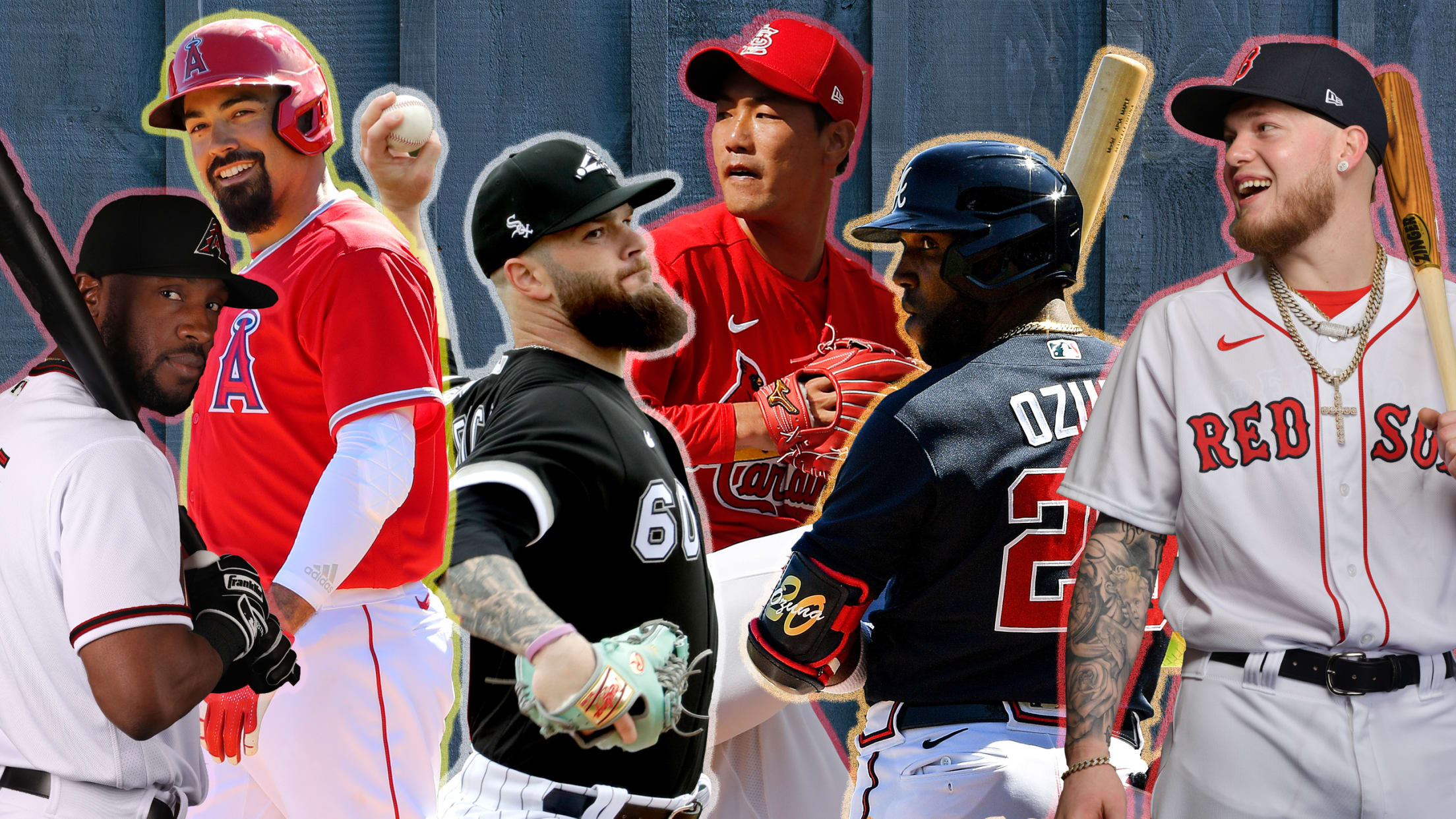 You are forgiven if, in the midst of, well, everything, you do not necessarily remember every single major transaction that has been made since Game 7 of the 2019 World Series last October (which feels like roughly 35 years ago, by the way). Teams have made some key additions since
You are forgiven if, in the midst of, well, everything, you do not necessarily remember every single major transaction that has been made since Game 7 of the 2019 World Series last October (which feels like roughly 35 years ago, by the way). Teams have made some key additions since then. Do you remember all of them? You probably don't.
To be honest, I didn't entirely remember them either, which is why today we will run down the biggest on-field transaction each team has made since we saw them last play a meaningful game. Some of these have actually come in the last couple of weeks, and the circumstances of some have changed because of the total insanity of the current situation. But looking for the most important new guy? Here they all are.
AMERICAN LEAGUE EAST
Blue Jays -- Hyun-Jin Ryu, LHP (free agent): The Blue Jays signed a pitcher who is absolutely dominant over short stretches but tends to wear down over the long haul. You know: The perfect pitcher for a 60-game season.
Orioles -- José Iglesias, SS (free agent): When you have a young team like the O's, it's at least worthwhile to lock down your middle-infield defense.
Rays -- Hunter Renfroe, RF (trade with Padres): His right-handed bat will fit well in the middle of that heavily left-handed lineup … as will fellow new addition José Martínez.
Red Sox -- Alex Verdugo, OF (trade with Dodgers): The Sox thought they were trading a full year of Mookie Betts for a guy who could be in their outfield for a half-decade to come; that it's only two months of Betts makes the deal look a bit better.
Yankees -- Gerrit Cole, RHP (free agent): He looked terrific in the spring, and we're going to see how he looks for his new squad on the very first night of the season.
AL CENTRAL
Indians -- Domingo Santana, DH (free agent): Santana may finally get a chance to play a full season for only the second time in his career. We've seen what he can do when he stays healthy and engaged.
Royals -- Maikel Franco, 3B (free agent): After fizzling out in Philadelphia, Franco comes to an organization that has a reputation for finding a home for wayward players.
Tigers -- Cameron Maybin, OF (free agent): The Tigers brought in several bats this year -- C.J. Cron, Jonathan Schoop, Austin Romine -- but Maybin might be the most intriguing: He seemed to finally figure something out in The Bronx last year, and he was originally drafted by Detroit.
Twins -- Josh Donaldson, 3B (free agent): Oh yeah, Josh Donaldson plays for the Twins now. This team is going to hit so many home runs.
White Sox -- Dallas Keuchel, LHP (free agent): There have been a ton of new additions in Chicago, but the biggest one may be Keuchel, who fits in perfectly as a No. 2 starter for a team that needs some stability in the rotation.
AL WEST
Angels -- Anthony Rendon, 3B (free agent): It'll be fun to watch him and Mike Trout together, that's for sure.
Astros -- Dustin Garneau, C (free agent): The Astros had a particularly tumultuous offseason, slowing down any major transactions they might have made, but Garneau will get plenty of playing time behind the plate.
Athletics -- Tony Kemp, 2B (trade with Cubs): Second base has been a flux position for the A's for a few years now: Kemp signs up to be the next in line for a quietly promising team.
Mariners -- Taijuan Walker, RHP (free agent): The extra time he had to recover from Tommy John surgery should go a long way toward helping him rebuild his value heading into free agency.
Rangers -- Corey Kluber, RHP (trade with Indians): Remember how much everyone freaked out about this trade when it happened? If the Rangers really got the steal the baseball world seemed to believe, now would be the time for Kluber to show it.
NATIONAL LEAGUE EAST
Braves -- Marcell Ozuna, LF (free agent): The Braves signed him on a one-year deal hoping they could just live with his weak throwing arm and deteriorating defense in left. But now he can be a full-time DH and give them the best Ozuna possible.
Marlins -- Corey Dickerson, OF (free agent): It's still a little surprising that no one else wanted to sign Dickerson in the offseason, but the Marlins seem poised to reap the benefits.
Mets -- Rick Porcello, RHP (free agent): Until Noah Syndergaard found out he needed Tommy John surgery, the answer here would have been Dellin Betances. But now that the Mets' rotation depth is being severely tested, free-agent signings Porcello and Michael Wacha suddenly have a lot of pressure on them.
Phillies -- Didi Gregorius, SS (free agent): It's the ultimate make-good deal for Didi, who is looking to rebuild his free-agent value with a team that has as much on the line in 2020 as he does.
Nationals -- Will Harris, RHP (free agent): The Nationals weren't spooked by what they did to Harris in the World Series (he took the loss in Game 7), and he could become a huge arm for a bullpen that always needs the help.
NL CENTRAL
Brewers -- Justin Smoak, 1B (free agent): Smoak still has plenty of power, and he in many ways seems like the ideal Eric Thames replacement.
Cardinals -- Kwang-Hyun Kim, LHP (free agent): The Cardinals were quiet this offseason, but if you were a fan of the Korea Baseball Organization (KBO), you know that he dominated that league last year and is a key wild card at the back of St. Louis' rotation.
Cubs -- Jeremy Jeffress, RHP (free agent): The bullpen proved to be the Cubs' undoing down the stretch last year, and Jeffress, a longtime division rival, can only help.
Pirates -- Jarrod Dyson, OF (free agent): Dyson will turn 36 years old later this year, but he's still faster than almost every player 10 years his junior.
Reds -- Nick Castellanos, OF (free agent): The Reds weren't just the most active team in this division; they may have been the most active team in all of baseball. But being able to put Castellanos (and some of their other big bats) at DH should make a sizable difference for all these moving, slugging parts.
NL WEST
D-backs -- Starling Marte, OF (trade with Pirates): Marte may have had the best year of his career last year, and atop an underrated lineup, he could reach new heights in 2020. Madison Bumgarner is the most high-profile add, but Marte could make this whole lineup go.
Dodgers -- Mookie Betts, OF (trade with Red Sox): Looks like they're finally going to get him on the field in Dodger Blue. Now he just has to go lead them to a World Series title.
Giants -- Hunter Pence, OF (free agent): He doesn't feel like a new addition, but all told, it'll be great to see him back in this uniform again.
Padres -- Tommy Pham, OF (trade with Rays): Of all the lineup supplements, Pham, currently recovering from COVID-19 (he is asymptomatic), has the biggest bat and could make the biggest impact. San Diego seems a perfect spot for him.
Rockies -- Matt Kemp, OF (free agent): The Rockies were as quiet as any team in baseball this offseason, but they have made the most high-profile July acquisition, that's for sure.