Crawford misses start to rest tight hamstring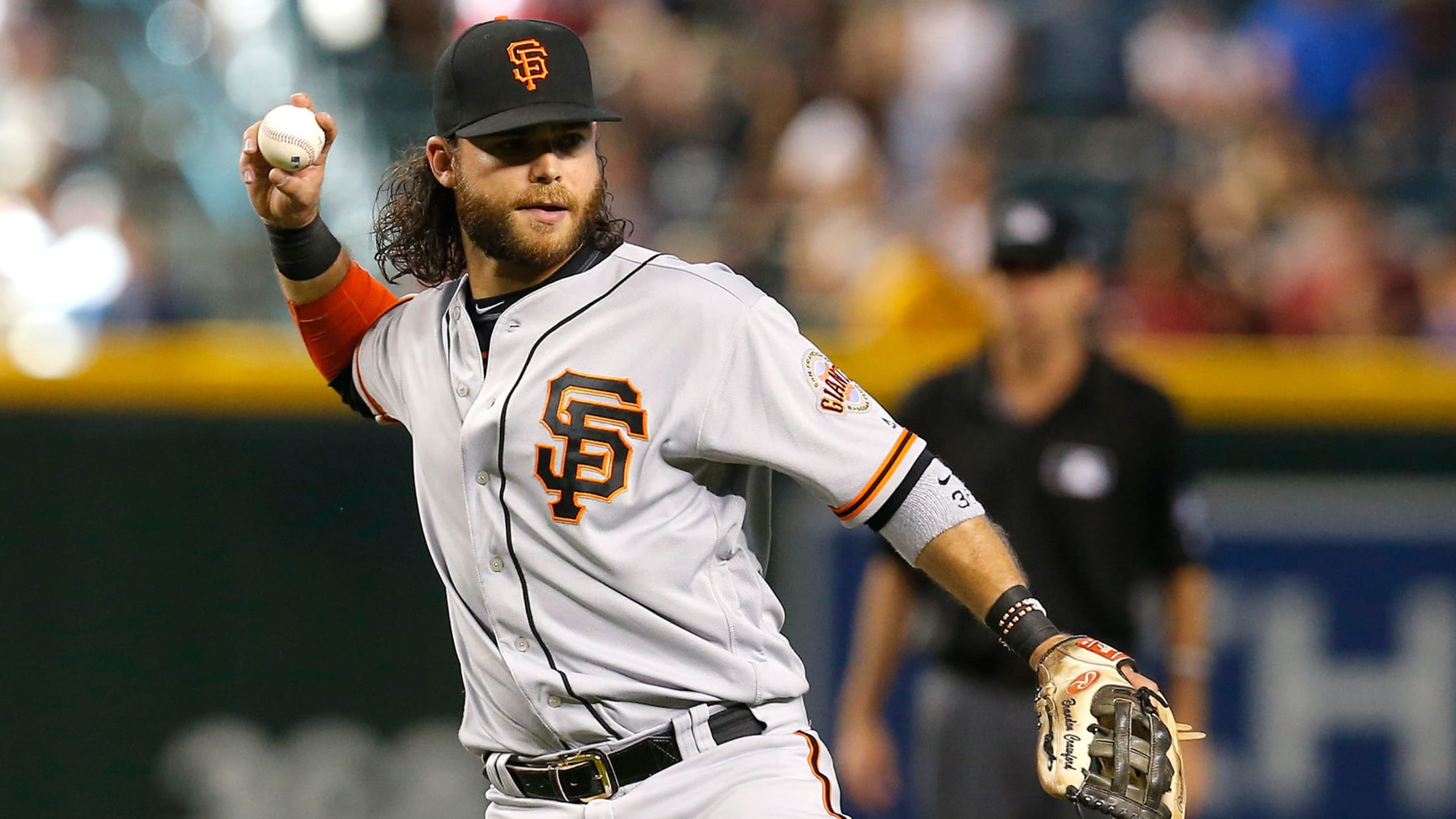 SAN FRANCISCO -- Brandon Crawford was out of the Giants' starting lineup for Monday's series opener against the Rockies with mild hamstring tightness. Crawford felt his hamstring tighten during Sunday's loss in Arizona, though manager Bruce Bochy said the injury isn't considered serious. With the Giants in the midst of
SAN FRANCISCO -- Brandon Crawford was out of the Giants' starting lineup for Monday's series opener against the Rockies with mild hamstring tightness.
Crawford felt his hamstring tighten during Sunday's loss in Arizona, though manager Bruce Bochy said the injury isn't considered serious. With the Giants in the midst of a stretch in which they'll play 20 games in 20 days, Bochy planned to rest most of his regulars and use his bench to keep everybody fresh.
First baseman Brandon Belt also received a day off Monday. Pablo Sandoval and Donovan Solano started at first base and shortstop, respectively. Bochy said Crawford would be available off the bench against the Rockies and could return to action Tuesday.
"I didn't want to take any chances playing him today," Bochy said. "I talked to him. He says he feels fine. He could play. We're going to give him a break. We're in a long stretch here, 20 games. The plan was to give some guys some time off."
The Giants don't have another scheduled off day until July 4.
Moving on up
After his huge series against the D-backs over the weekend, left fielder Alex Dickerson was moved up to the No. 2 spot in the Giants' lineup against Rockies right-hander Jon Gray. Dickerson, who was recalled from Triple-A Sacramento after center fielder Steven Duggar landed on the 10-day injured list with a lower back strain Friday, is 5-for-12 with two doubles, one triple and one home run with nine RBIs over his first three games with the Giants.
"That's why we acquired him," Bochy said. "We think he can help us. That's why you acquire guys. He's got the bat to do it. The biggest thing -- I think he would say, too -- is we need to keep him healthy and keep him on the field."
The Giants acquired Dickerson from the Padres on June 10 in exchange for Minor League right-hander Franklin Van Gurp. A 29-year-old left-handed hitter, Dickerson's rise to the Majors was slowed by a slew of injuries, including back issues in 2017 and Tommy John surgery in '18.
Young close to returning
Pitching coach Curt Young is back with the Giants and is close to rejoining the coaching staff, according to Bochy. Young took a temporary leave from the team after undergoing knee surgery in Baltimore on May 31.
"I know they want to give him a few more days, but he's here," Bochy said. "He's taking part in our meetings and helping out in areas."
Bullpen coach Matt Herges has been serving as interim pitching coach in Young's absence, with assistance from Triple-A pitching coach Steve Kline.
Maria Guardado covers the Giants for MLB.com. She previously covered the Angels from 2017-18. Follow her on Twitter.