Giants, A's team up for #GivingTuesday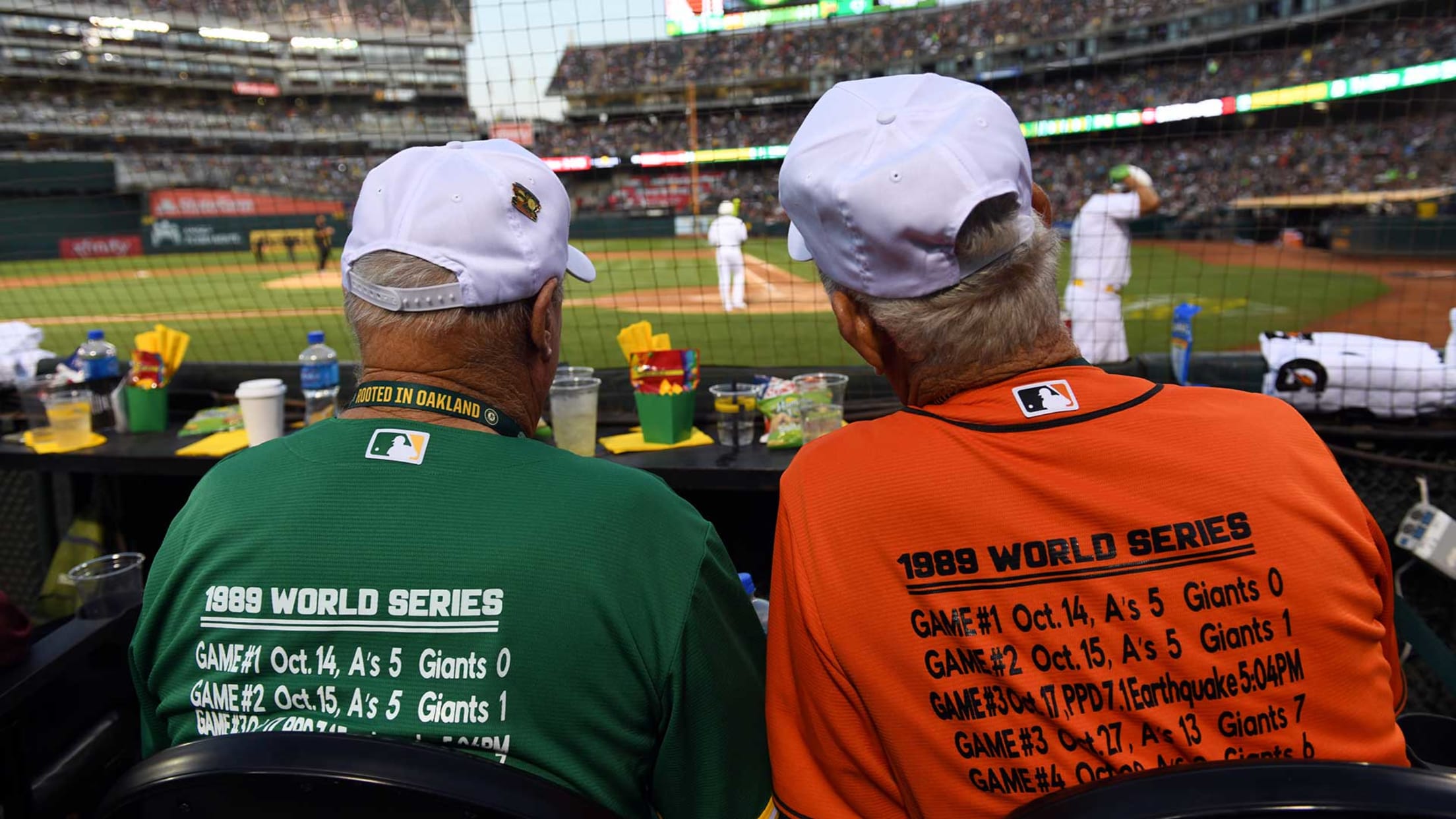 SAN FRANCISCO -- There will be more than bragging rights at stake in this Battle of the Bay between the Giants and A's. The crossbay rivals are teaming up for a #GivingTuesday Battle of the Bay fundraiser, with proceeds benefiting each club's nonprofit efforts in the local community. Donations made
SAN FRANCISCO -- There will be more than bragging rights at stake in this Battle of the Bay between the Giants and A's.
The crossbay rivals are teaming up for a #GivingTuesday Battle of the Bay fundraiser, with proceeds benefiting each club's nonprofit efforts in the local community.
Donations made on the Giants' fundraising page will go toward the Giants Community Fund, which supports the Junior Giants, a free, non-competitive and coed baseball and softball program for youth ages 5-18. All proceeds raised on the A's fundraising page will benefit the Oakland A's Community Fund and its programming to support education, youth sports, and volunteerism in Oakland and the East Bay.
The campaign will run from Dec. 2 to Dec. 8, and the team that raises the most money will be declared the Battle of the Bay winner.
In honor of the 30th anniversary of the 1989 World Series, the Giants and A's will aim to raise $30,000 collectively. Fans can visit charity.gofundme.com/battleofthebaygivingtuesday to donate.
Maria Guardado covers the Giants for MLB.com. She previously covered the Angels from 2017-18. Follow her on Twitter.