Bart, Ramos to represent SF in Futures Game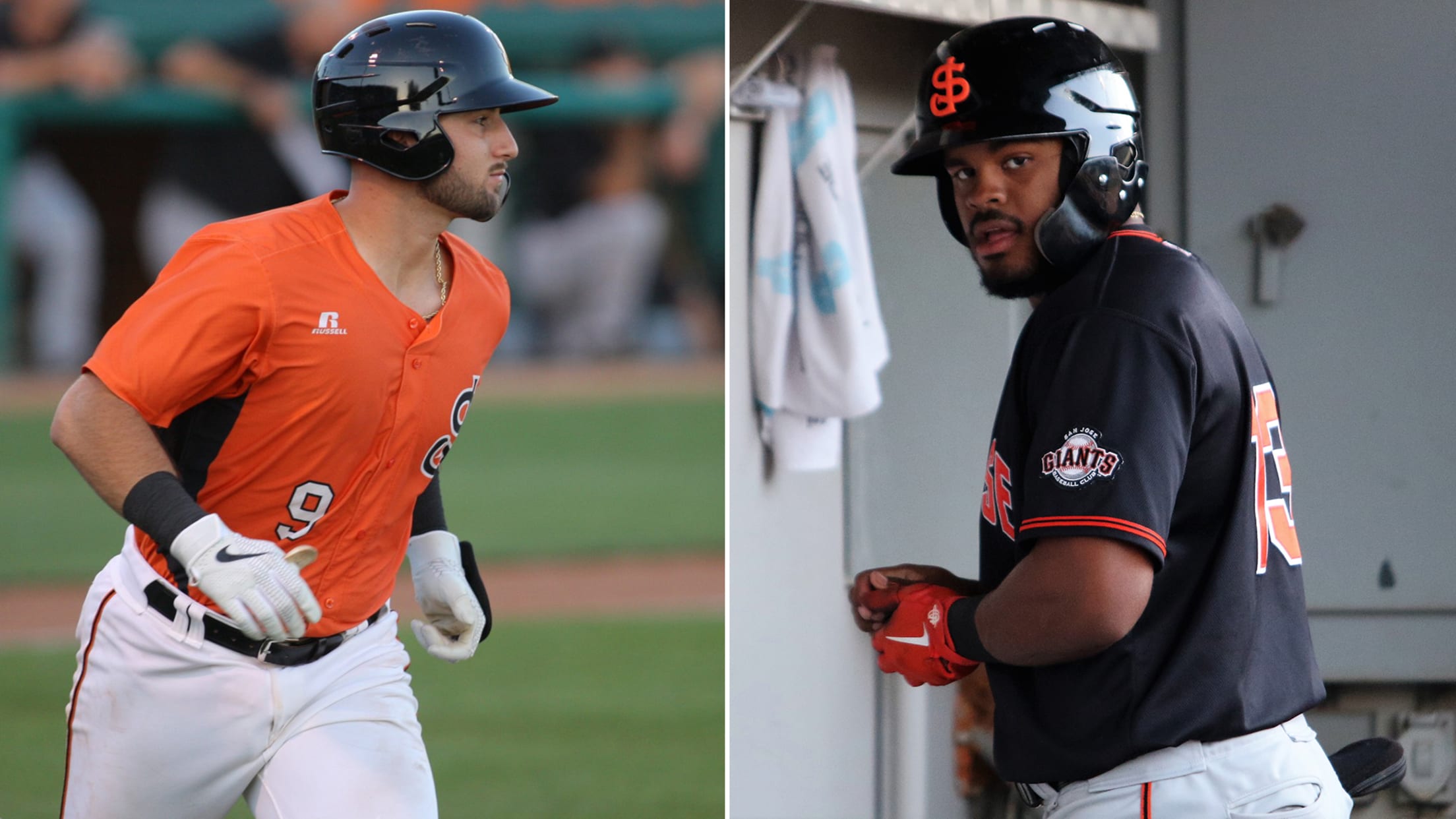 SAN FRANCISCO -- Catcher Joey Bart and outfielder Heliot Ramos, the Giants' top two prospects per MLB Pipeline, will be heading to Cleveland next month to represent the club at the 2019 SiriusXM All-Star Futures Game. Bart and Ramos, who are both playing for Class A Advanced San Jose, will
SAN FRANCISCO -- Catcher Joey Bart and outfielder Heliot Ramos, the Giants' top two prospects per MLB Pipeline, will be heading to Cleveland next month to represent the club at the 2019 SiriusXM All-Star Futures Game.
Bart and Ramos, who are both playing for Class A Advanced San Jose, will take part in the annual prospect showcase on July 7 at Progressive Field. After 20 years of pitting U.S. and World teams against each other, the Futures Game will switch to an American League vs. National League matchup and shorten the game from nine to seven innings this season.
Ramos will make his second consecutive trip to the Futures Game after batting .290 with a .908 OPS over 45 games for San Jose this season. Despite missing 28 games with a sprained left knee earlier this season, Ramos leads the club with nine homers and earned a selection to the California League All-Star team this year. The 19-year-old has impressed with his improved plate discipline, recording a walk rate of 11.4 percent, up from 6.5 percent last year.
Bart, MLB's top catching prospect, is hitting .243 with a .770 OPS and five homers over 27 games for San Jose this year. Like Ramos, Bart's season was interrupted by injury, as he missed 45 games after sustaining a fractured second metacarpal on his left hand on a hit by pitch. Bart has struggled to settle into an offensive groove since returning from injury, but the Giants remain bullish on the 22-year-old, who is viewed as the heir apparent to Buster Posey behind the plate.
MLB Network will exclusively televise and MLB.com will live stream the Futures Game at 4 p.m. PT on July 7. The game also will be available to SiriusXM subscribers.
Maria Guardado covers the Giants for MLB.com. She previously covered the Angels from 2017-18. Follow her on Twitter.