5 NL West players who will dictate the Deadline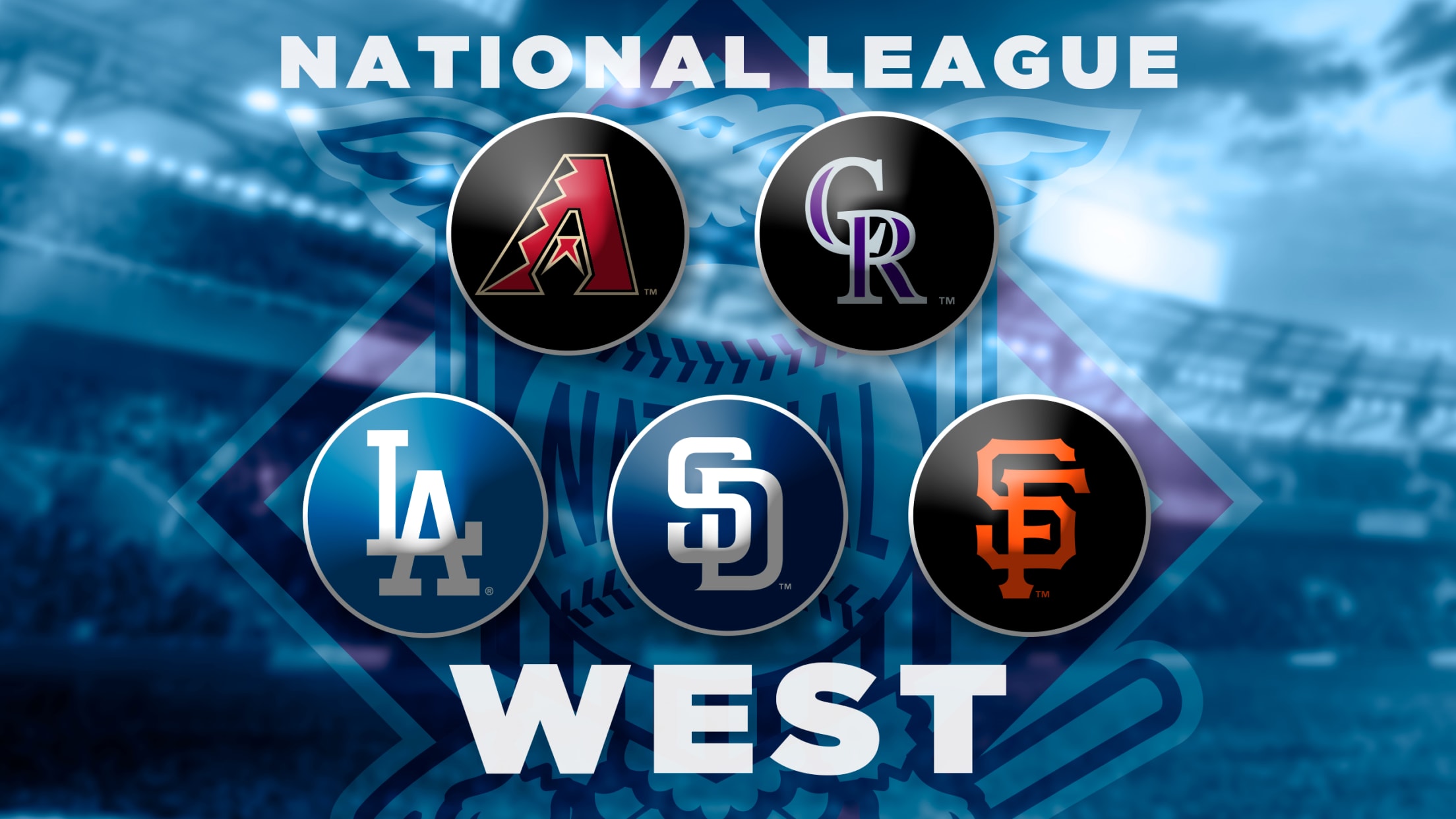 The adjustment to the Trade Deadline means that July 31 approaches with even more uncertainty than usual this year. There will be no waiver trades in August, which adjusts the math, as teams determine what they need and what they're willing to part with. So the next 20 days become
The adjustment to the Trade Deadline means that July 31 approaches with even more uncertainty than usual this year. There will be no waiver trades in August, which adjusts the math, as teams determine what they need and what they're willing to part with.
So the next 20 days become especially essential as each club assesses its situation. Here's a look at one player on each team to keep an eye on as the Deadline approaches.
*D-backs: LHP Robbie Ray *
Ray is the rare player who may have some direct influence over where he's playing on Aug. 1, even without a no-trade clause.
It's no secret the left-hander has huge upside. On his best days, he can pitch like a No. 2 starter, or even an ace. On his worst, it's a different story.
So, on one hand, if Ray gets hot and runs off a few good starts before the Deadline, he could help swivel Arizona toward buying, or at least not selling. If he pairs with Zack Greinke to help the D-backs get on a roll, he's likely going to finish the season in Phoenix.
• D-backs' path may rest on 9 games after break
On the other hand, if Ray and the D-backs scuffle, he could become a trade chip. Plenty of contenders could take a flyer on a pitcher with Ray's top-end talent.
*Dodgers: RHP Joe Kelly *
The Dodgers signed Kelly during the offseason with the hope that it would keep them from needing to hunt for relief help at the Deadline this year. Then, Kelly struggled mightily to begin the season. He has come on of late, though. Over his past eight appearances, Kelly has not allowed an earned run, while striking out 11 against three walks. He hasn't allowed a homer since May 27.
Let's be clear: L.A. will almost certainly pursue relief help, regardless of how Kelly looks. But if he reverts to his early-season form, the search may become more urgent. If Kelly looks like a potential solution for the problem of getting from the Dodgers' starters to closer Kenley Jansen, perhaps the club can be a little more patient and selective.
*Giants: LHP Madison Bumgarner *
Bumgarner may be the most-watched player in the Majors over the next three weeks. Unless, of course, he's dealt before the Deadline.
Giants president of baseball operations Farhan Zaidi has been emphatic that the Giants don't need to trade Bumgarner. But the left-hander is a free agent after this season and he has one of the best postseason résumés in history -- and barring something extremely surprising, last-place San Francisco isn't going anywhere this year.
• Giants hold big trade chip in Bumgarner
So, we wait and watch. The Braves absolutely could use Bumgarner. So could the Phillies, Brewers, Cardinals, and potentially even -- gasp -- the Dodgers.
He's not the only piece Zaidi has, of course. Relievers Will Smith, Tony Watson, Sam Dyson and even Reyes Moronta could tempt contenders. And one intriguing strategy might be to pair Bumgarner with a reliever for a bigger haul. Think of last year, when the Padres sent two relievers (Brad Hand and Adam Cimber) to Cleveland in order to get the prospect they wanted (Francisco Mejia).
*Padres: OF Wil Myers *
Sure, the Padres would rather be a few games higher in the standings, but they're really in an enviable position. San Diego's long-term prognosis is extremely bright, but there's not one clear move that would put the Padres on top this year. So, they can pick and choose.
• Padres still shaping Trade Deadline strategy
Their store of prospects is the envy of nearly every organization, even with Fernando Tatis Jr. having graduated to the Majors and reached star status. But, again, San Diego doesn't have to dip into it. If the right move came along -- say, Noah Syndergaard was actually in play -- the Padres would likely re-evaluate who is and isn't available.
• Padres doing homework on Tigers' Boyd
More likely, though, San Diego will make the kinds of "some for now, some for later" moves that seem to becoming more common. So, perhaps Myers gets packaged with a prospect or two for pitching depth, and to clear up a crowded outfield. Or maybe he just gets moved for a prospect. But it's tough to see him having a roster spot on the 2020 Padres, so maybe he's not there on Aug. 1, either.
*Rockies: IF Brendan Rodgers *
For a contending team, the Rockies have a lot of needs. Starting pitching, their stock in trade last year, has been a problem this year. They could certainly use some bullpen help. And though Colorado leads the league in runs, ballpark-adjusted stats make it clear that the Rockies have some weak spots in the lineup as well.
Enter Rodgers, MLB Pipeline's No. 6 prospect in baseball. He's obliterated the Pacific Coast League this year, but scuffled in 81 plate appearances with the big club. Even so, Rodgers is the kind of prospect who gets teams to part with frontline pitchers.
The questions: Would the Rockies actually move him? And, is he healthy? Rodgers is on the injured list with a right shoulder impingement, so the first thing to watch is how soon he returns to the field. Beyond that is the question of how patient the Rockies are willing to be when their window is right now.
If Colorado decides to make Rodgers available, nearly any pitcher on the trade block becomes viable. If not, the Rockies might have to aim lower.