Complimentary Suite & Premium Seating Message
The Giants are pleased to offer you the opportunity to be recognized at Oracle Park. 
Your personalized welcome can be up to 60 characters in length, including spacing and punctuation. 
In order for us to put your welcome in the scroll on the videoboard, it must not contain any advertising messages (including websites or phone numbers) and must be deemed appropriate for our entire audience at Oracle Park. The San Francisco Giants have final approval of all messages. If you have multiple game dates, please submit one message for each game using the online form below. All messages will be reviewed upon submission.
Please note that messages that contain any of the following are prohibited:
Emojis and special characters

Commercial advertisements, including slogans, websites and phone numbers

Social media handles and hashtags

Offensive or negative references to any MLB team

Names of any MLB players
Fan Message Content and Display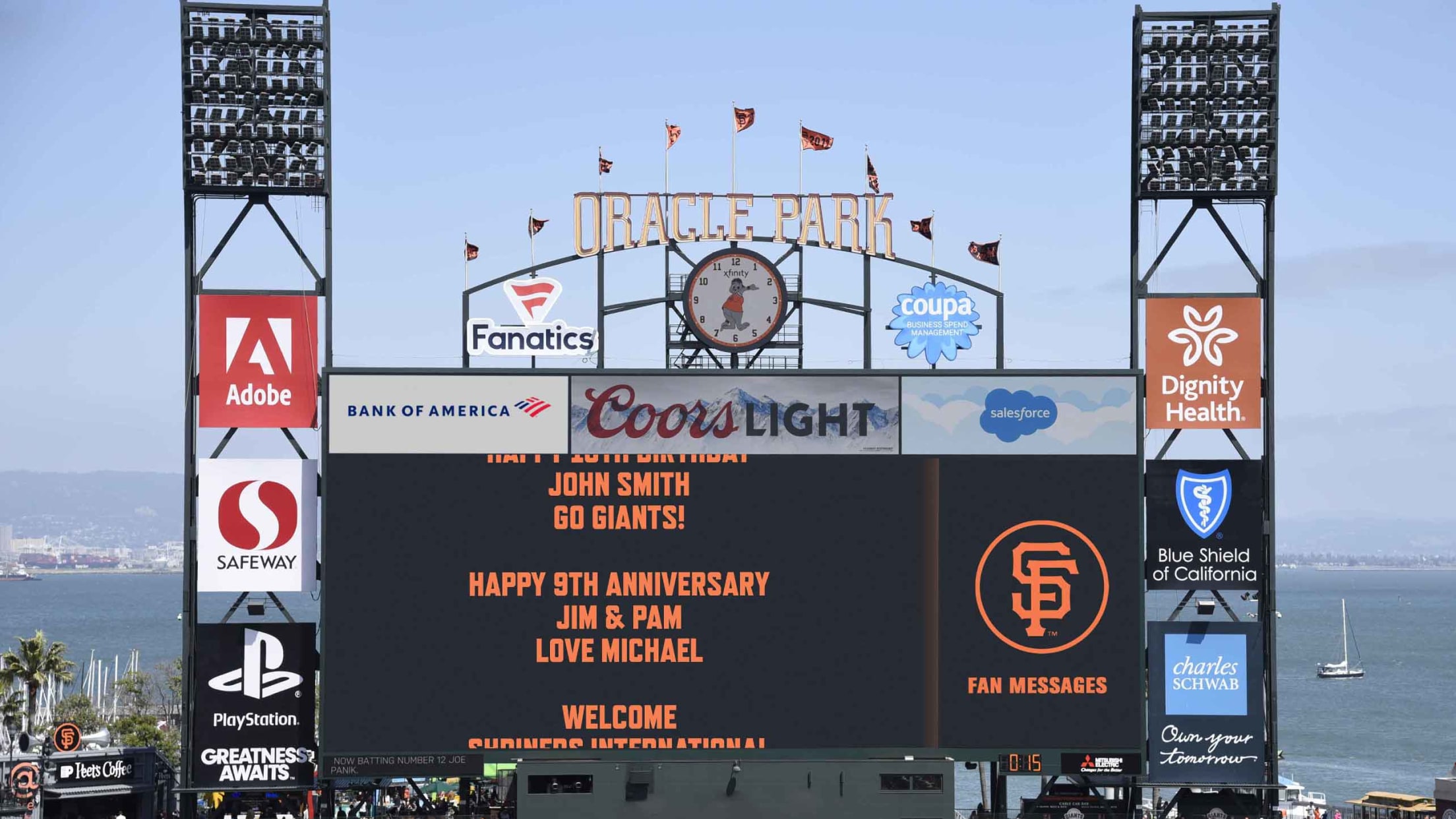 Sample of a Complimentary Suite & Premium Seating Message.
Suite messages will only be accepted via this online form.
All forms must be submitted 72 hours prior to your game date to ensure that your message will appear.
If you have any additional questions, please contact your sales executive directly.
*Required