Tribe's 2020 schedule: Ohio Cup, NL West play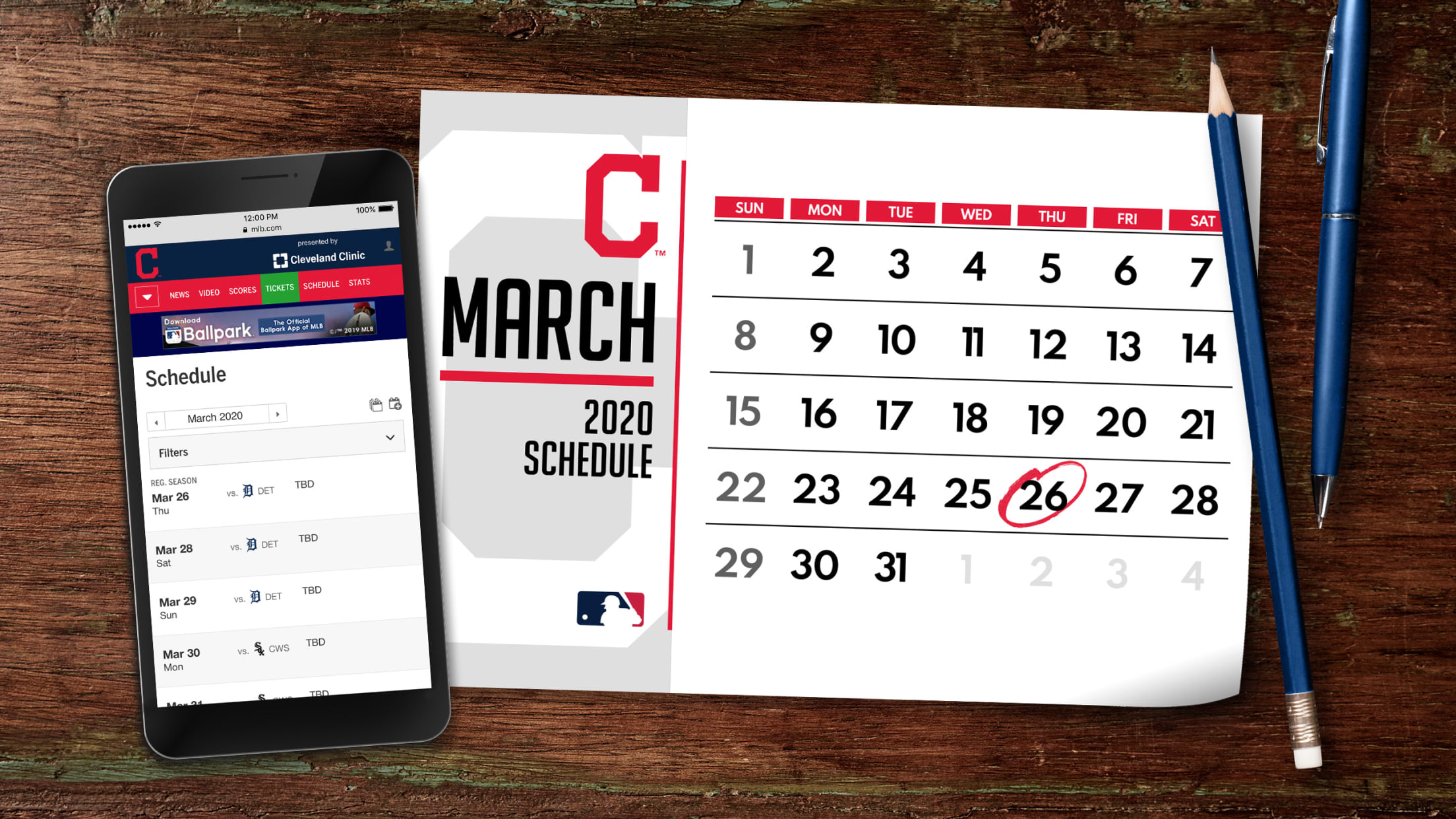 The Indians and Major League Baseball announced the 2020 regular-season schedule on Monday, and the Tribe will open the year at Progressive Field. • Indians' 2020 schedule On March 26, the Indians will welcome the Tigers to town for a three-game series. The Tribe will stay home for another three-game
The Indians and Major League Baseball announced the 2020 regular-season schedule on Monday, and the Tribe will open the year at Progressive Field.
On March 26, the Indians will welcome the Tigers to town for a three-game series. The Tribe will stay home for another three-game set against the White Sox, before spending their first road trip in Detroit and Minneapolis, knocking out 12 games against American League Central opponents in the first two weeks of the season. The Indians will first host the Twins at home on May 15-17 and, for the first time since 2017, the Tribe will be home for the Fourth of July against Minnesota.
• Indians' Spring Training schedule
The Indians and Reds will once again take part in the Ohio Cup series, beginning on May 19-20 in Northeast Ohio. The Tribe will venture down to Great American Ballpark on July 7 and 8, a week prior to the 2020 All-Star Game presented by Mastercard, to finish the final two games of the in-state rivalry. The Indians have either won or tied the series in each season since 2014.
The AL Central will play the National League West in Interleague Play next year, with the Giants (May 1-3), Padres (Aug. 11-12) and D-backs (Aug. 25-27) all coming to Progressive Field. On the road, the Indians will make stops at Dodger Stadium (May 22-24), San Diego (June 23-24) and Colorado (Sept. 4-5).
Following a four-game series in Seattle from Sept. 17-20 and three games in Chicago against the White Sox on Sept. 21-23, the Tribe will close out the regular season at home, welcoming the Blue Jays to town for the final three games of the year.