Tribe adds Sweeney, Budzinski to coaching staff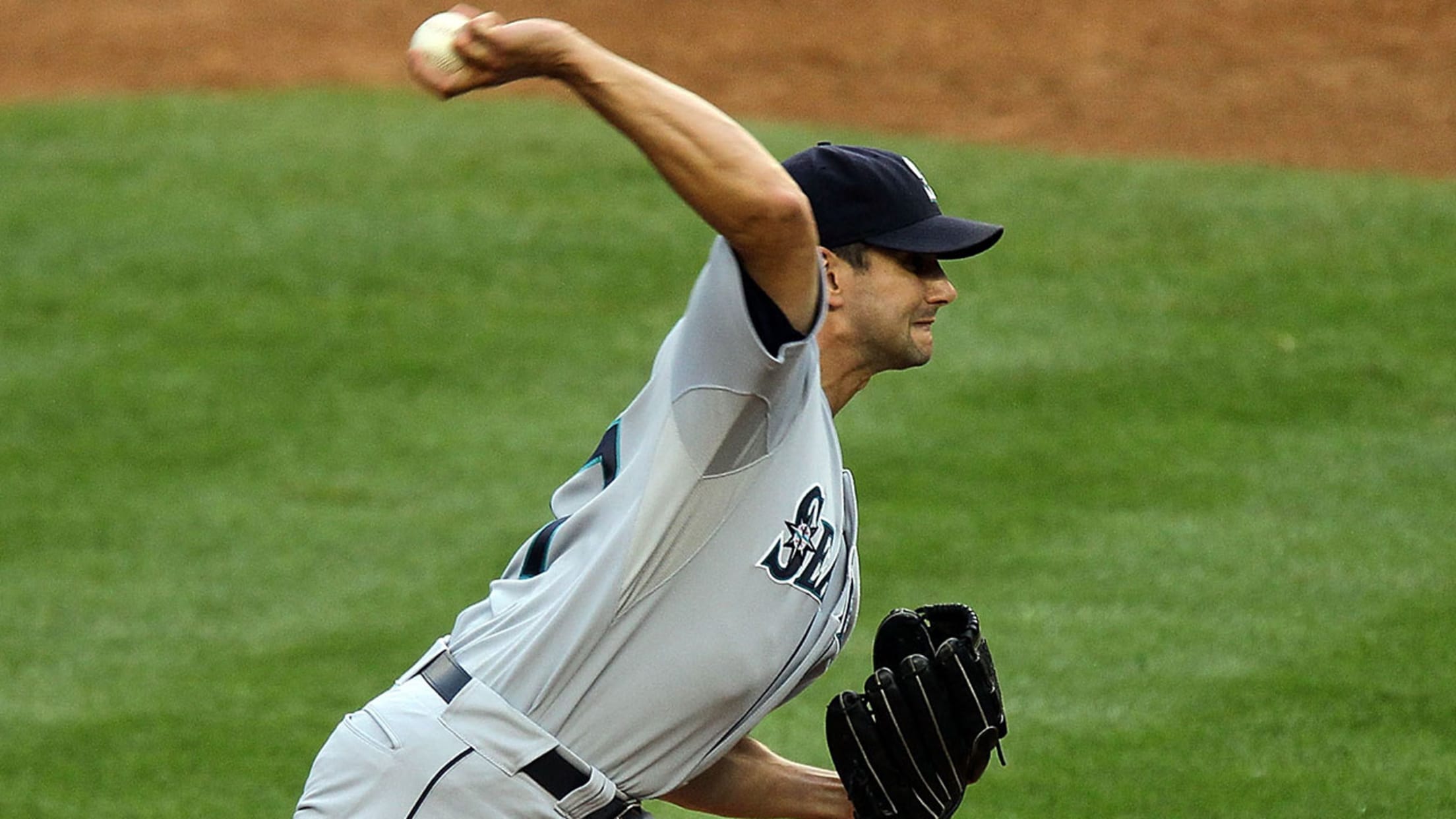 New Indians coach Brian Sweeney spent parts for four seasons in the Majors and was most recently a pitching coach in the Phillies' Minor League system. (Getty)
LAKE BUENA VISTA, Fla. -- When former Indians pitching coach Mickey Callaway left to become the Mets' new manager earlier this offseason, it created a ripple effect on Cleveland's staff. The Tribe restructured its pitching coach hierarchy and have now added two more coaches to the fold.On Monday at the
LAKE BUENA VISTA, Fla. -- When former Indians pitching coach Mickey Callaway left to become the Mets' new manager earlier this offseason, it created a ripple effect on Cleveland's staff. The Tribe restructured its pitching coach hierarchy and have now added two more coaches to the fold.
On Monday at the Winter Meetings, the Indians announced that they have hired Brian Sweeney and Mark Budzinski as Major League coaches to assist the group in place. Sweeney will assist with advance scouting and serve as an assistant to the pitching coaches, while Budzinski will assist the entire staff.
Following the departure of Callaway (manager Terry Francona's pitching coach for the past five seasons), Cleveland re-hired veteran pitching coach Carl Willis. He previously worked in that role with the Indians from 2003-09 and most recently was the Red Sox pitching coach for parts of the past three years.
As part of the reorganizing of the coaching staff, the Indians also promoted Scott Atchison to bullpen coach after he served as a Major League advance coach and staff assistant for the past two years. Atchison replaced Jason Bere, a move which cleared the way for Sweeney to come on board.
"We had some members of our coaching staff move on to other organizations," said Chris Antonetti, the Indians' president of baseball operations. "So, we tried to not just fill positions, but look at the best way to build a coaching staff that complements each other. ... We're really excited about adding both Brian and Bud. We think both guys can have a big impact and help support the work that our other coaches are doing."
In his new role with the Tribe, Sweeney will assist the staff and players with the advance scouting process, which includes preparing and distributing reports and providing analysis of upcoming opponents. Sweeney will also help Willis and Atchison with their daily duties
Sweeney, 43, spent the past two years in the Phillies' player development system, working most recently as the pitching coach for Class A Lakewood. Sweeney pitched professionally for 19 seasons and spent parts of four years (2003-04, '06 and '10) in the Major Leagues between stints with the Padres and Mariners.
The 44-year-old Budzinski spent the last four years managing in the Indians' system. He led Double-A Akron last season after stops with Class A Lynchburg and Class A Lake County. He played seven seasons in the Cleveland organization as an outfielder from 1995-2001 as part of an 11-year professional career, including a four-game cup of coffee with the Cardinals in '03.
Budzinski will assist the coaching staff in advance preparation, player performance, on-field pregame work and any in-game needs for players and staff. He will also provide a support role for players transitioning from the player development system to the Major Leagues.