Tribe weighing options before Trade Deadline
Outfield, bullpen help among potential targets for AL Central leaders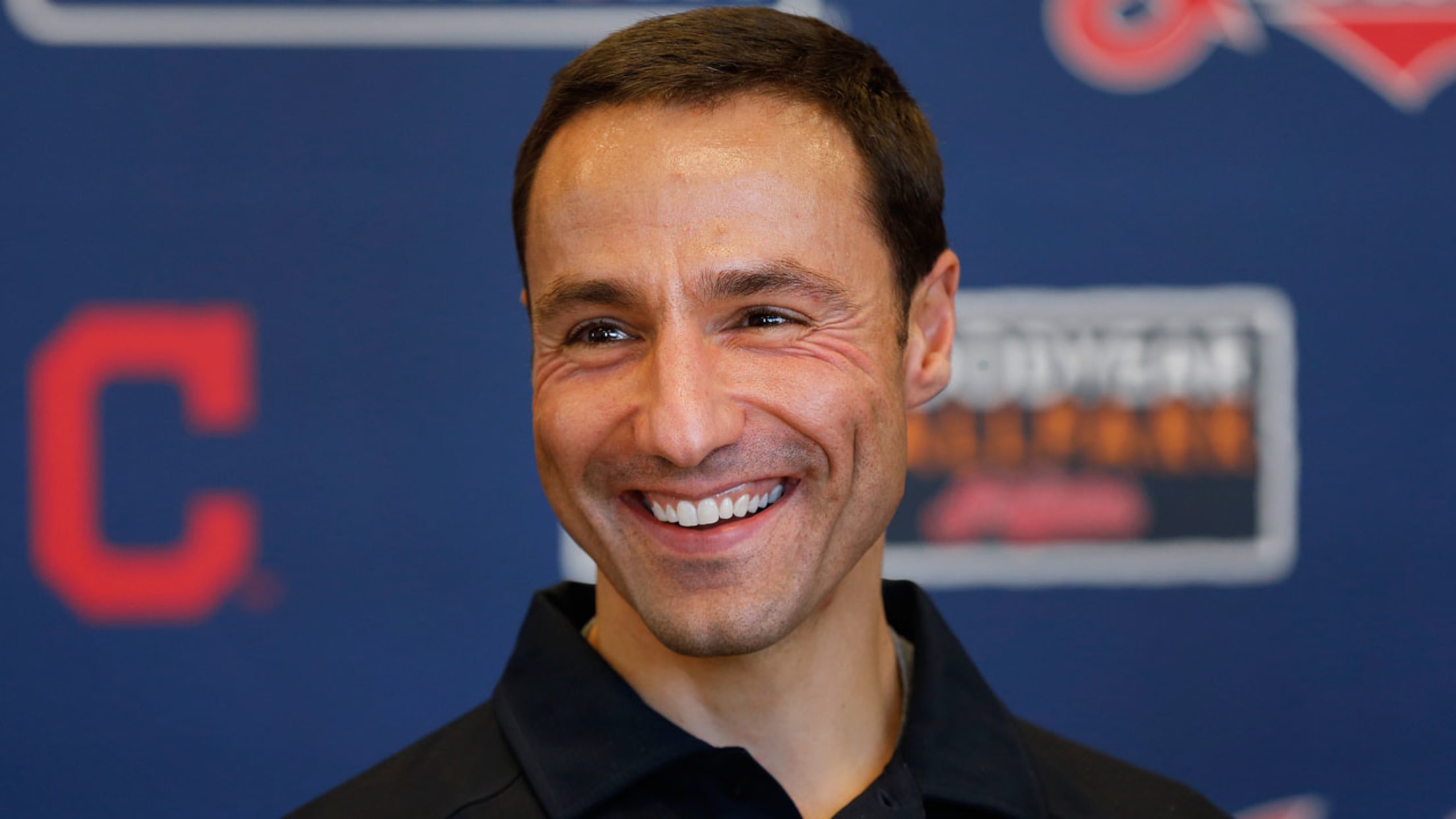 Indians president of baseball operations Chris Antonetti addressed questions facing his team with trade talks gaining steam behind the scenes. (AP)
KANSAS CITY -- The Indians entered Tuesday with the American League's best winning percentage and a comfortable lead atop the AL Central. Cleveland has a solid roster, but is in position to fortify a handful of areas over the next two weeks.The Indians have had inconsistency within their bullpen, which
KANSAS CITY -- The Indians entered Tuesday with the American League's best winning percentage and a comfortable lead atop the AL Central. Cleveland has a solid roster, but is in position to fortify a handful of areas over the next two weeks.
The Indians have had inconsistency within their bullpen, which has included a revolving door for lefties trying to stick. Outfielder Michael Brantley is currently dealing with another setback in his comeback from right shoulder surgery, meaning the Tribe might be in the market for a bat. Catcher Yan Gomes is also out for at least six weeks after sustaining a separated right shoulder on Sunday.
Indians president of baseball operations Chris Antonetti and general manager Mike Chernoff will be weighing all of these issues as the Aug. 1 non-waiver Trade Deadline approaches. Prior to Tuesday's game against the Royals, Antonetti addressed a number of the questions facing his team with trade talks gaining steam behind the scenes.
Will Brantley's injury impact the club's approach at the Deadline?
Antonetti: "To some extent. I think what we've tried to do is really plan for a lot of different scenarios. We've had different scenarios we've looked at with Michael being back vs. Michael not being ready maybe Aug. 1 or potentially later on in the season. We'll look at different options. The one thing that's important to not lose sight of is the group of guys that have gotten us to this point are still here, and have done a really good job."
Does Gomes' injury mean Cleveland will be targeting catching help?
Antonetti: "We've said from the beginning that we think Roberto [Perez] has a chance to be a really good Major League catcher. Unfortunately, he had an injury earlier this year, but now he's back healthy and will get that opportunity to do that. It's not an area we're focused on right now. We believe in the guys that we have. Both Roberto and Chris [Gimenez] have great familiarity with out pitchers and both have done a very good job of leading the staff when they've been asked to do so."
Can the Indians take on a big salary in a trade?
Antonetti: "I don't think economics will have an impact on which players we acquire. I think we'll have the flexibility that we need to acquire a player. I think our difficult decisions are going to come down to what level of talent are we willing to part with to acquire players, and whether or not there's the right fit out there."
Is adding bullpen help the priority as the Deadline approaches?
Antonetti: "I wouldn't say we're limited. I would maybe answer that a different way. The one place we're maybe not focused at this point is the starting rotation. We feel that with the guys we have at the Major League level, and a couple of the other options that are in [Triple-A] Columbus right now, we're as well equipped as we can be to get through the end of the season."
Has there been frustration over the inconsistency within the bullpen?
Antonetti: "I think that's an area where we are working to get some consistency. I think each of the guys that are there have had some level of consistency in the past, and we're working with them to try to get back to that point, and to do it together as a unit."