Injuries & Roster Moves: Civale update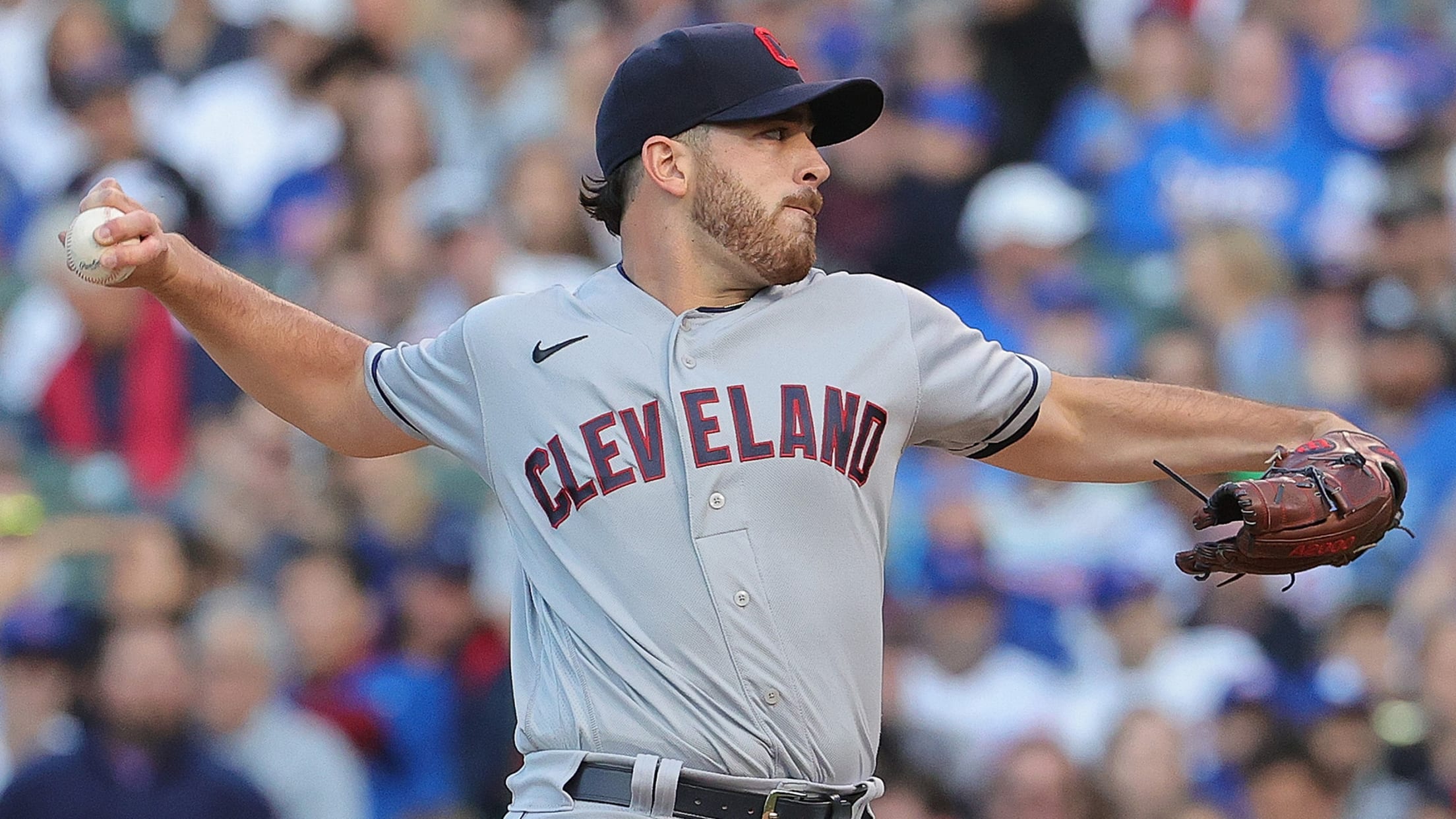 Keep track of the Indians' recent transactions and injury updates throughout the season.
Positions shuffled after Bradley (back) exits
Catcher Pérez fills in at first base as injuries mount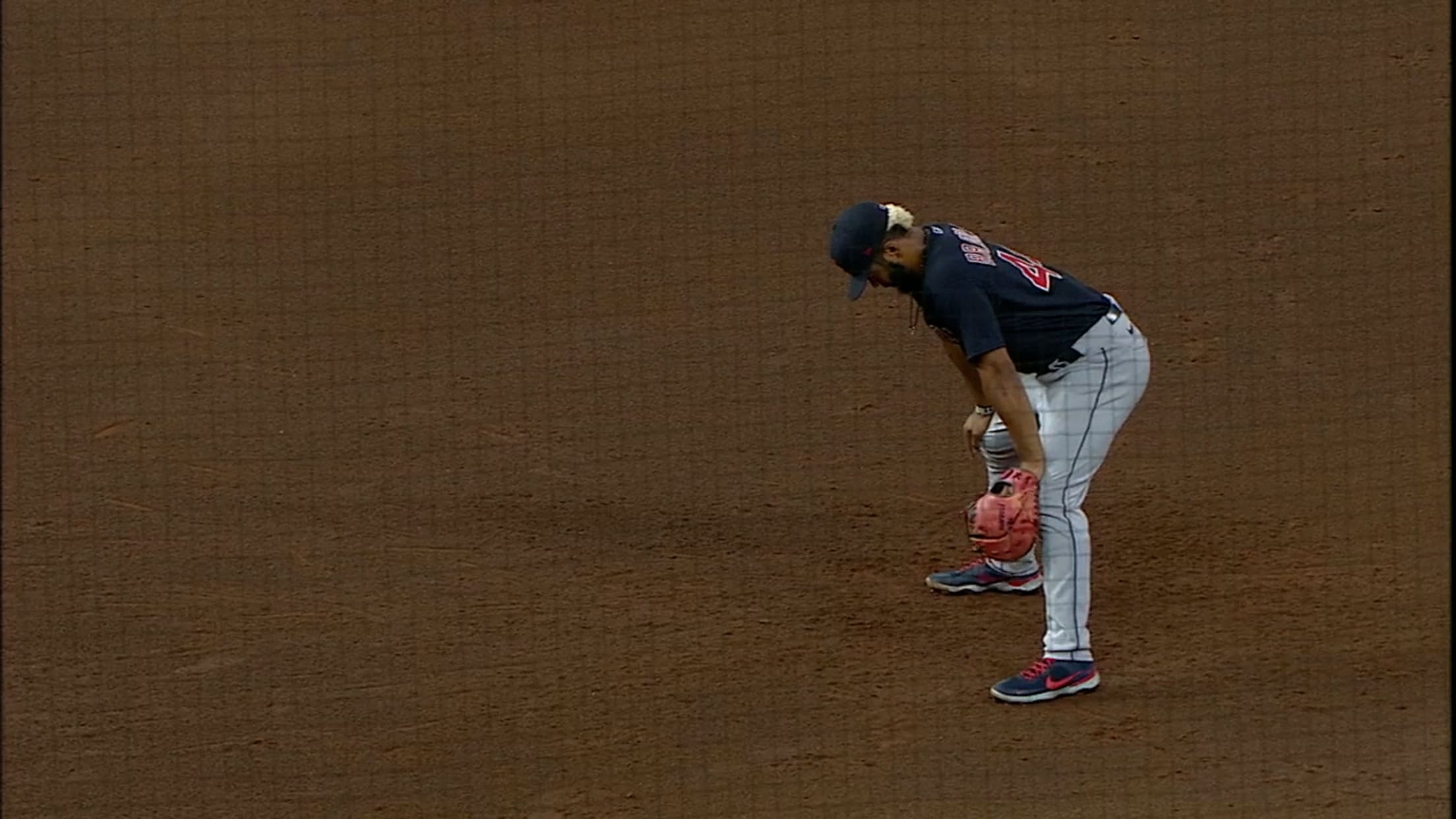 HOUSTON -- The Indians learned the hard way that catcher Roberto Pérez can serve as a backup first baseman in a pinch. First baseman Bobby Bradley was removed from the Indians 9-3 loss to the Astros on Tuesday night at Minute Maid Park with back spasms, and because utility guy
Indians 'confident' in Civale, Bieber progress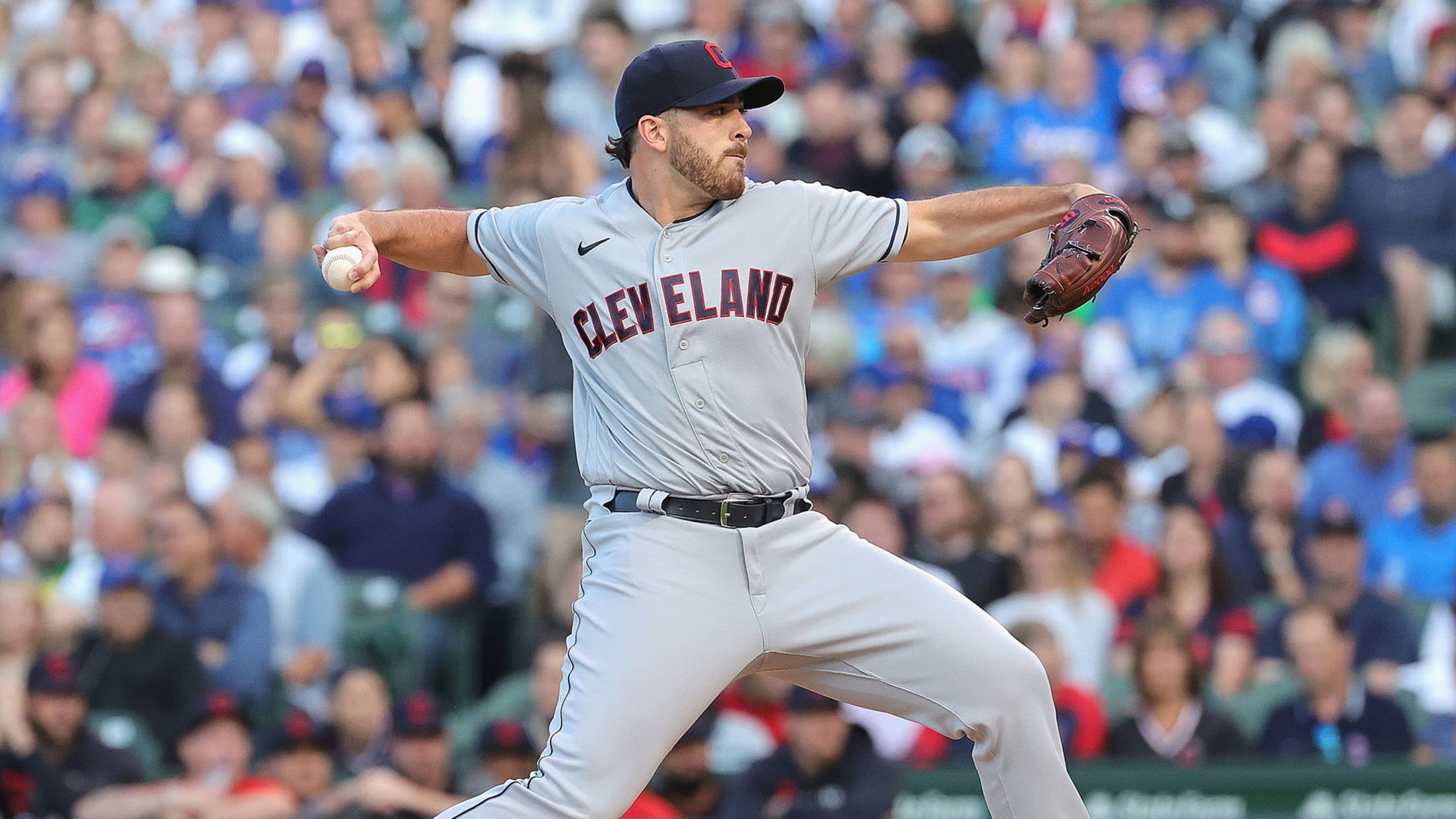 HOUSTON -- The Indians' rotation has certainly looked different than the team would've expected it to look halfway through the season, but a handful of inexperienced hurlers thrown into the spotlight have been able to keep the club afloat. But how much longer will they be required to do so?
Ramírez 'minimally better'; Pérez returns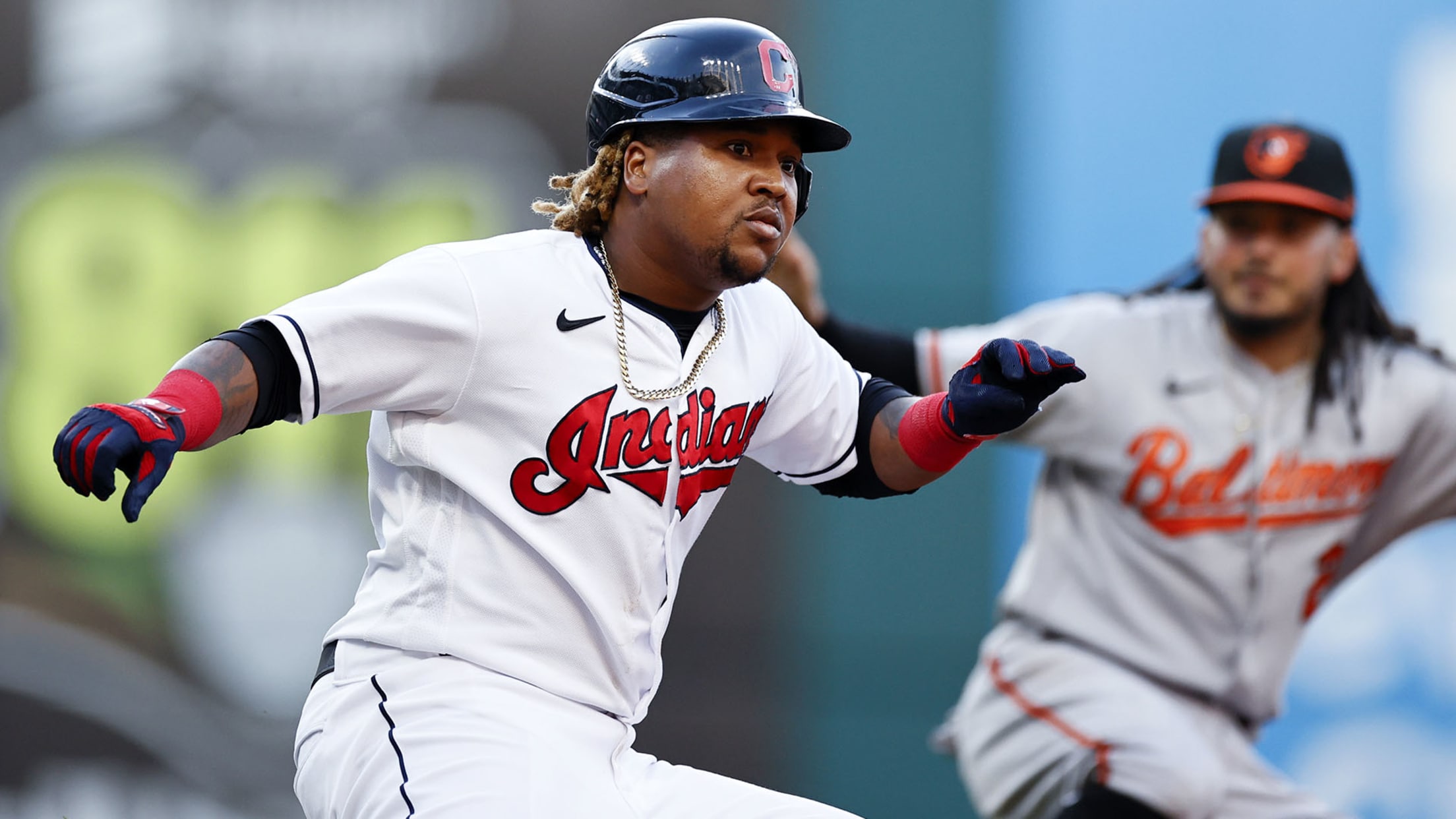 CLEVELAND -- José Ramírez was seen out on the field early before the Indians' 7:15 p.m. ET matchup against the Astros on Saturday, but he's not ready to be inserted back into Cleveland's lineup just yet. After playing in each of Cleveland's first 75 games of the season, Ramírez has
Another injury compounds Indians' loss
With offense about to get close to full strength, Eddie Rosario heads for MRI on abdomen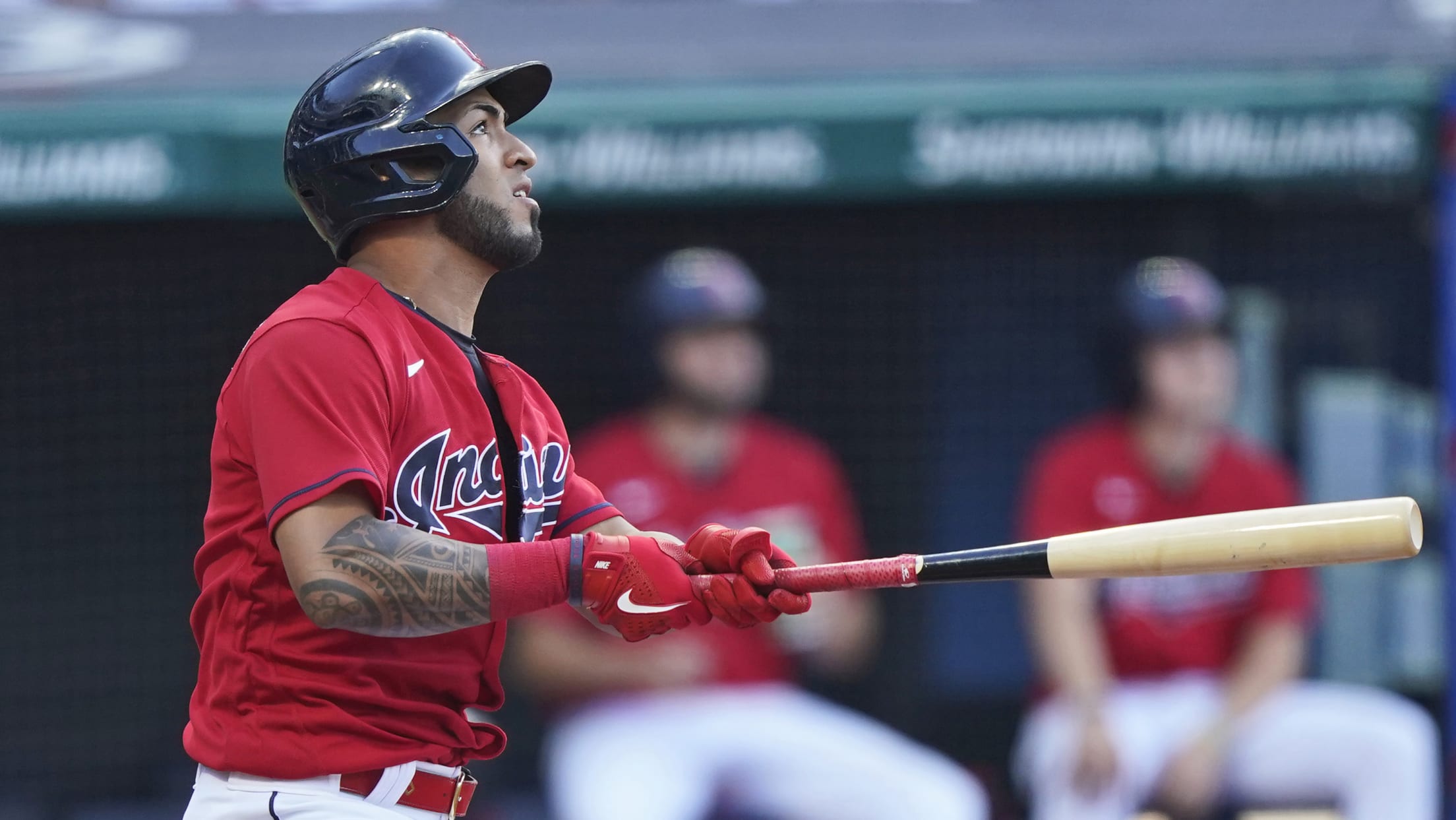 CLEVELAND -- This wasn't the bounce-back the Indians were hoping for.
J-Ram hangs tough, homers in Game 1 loss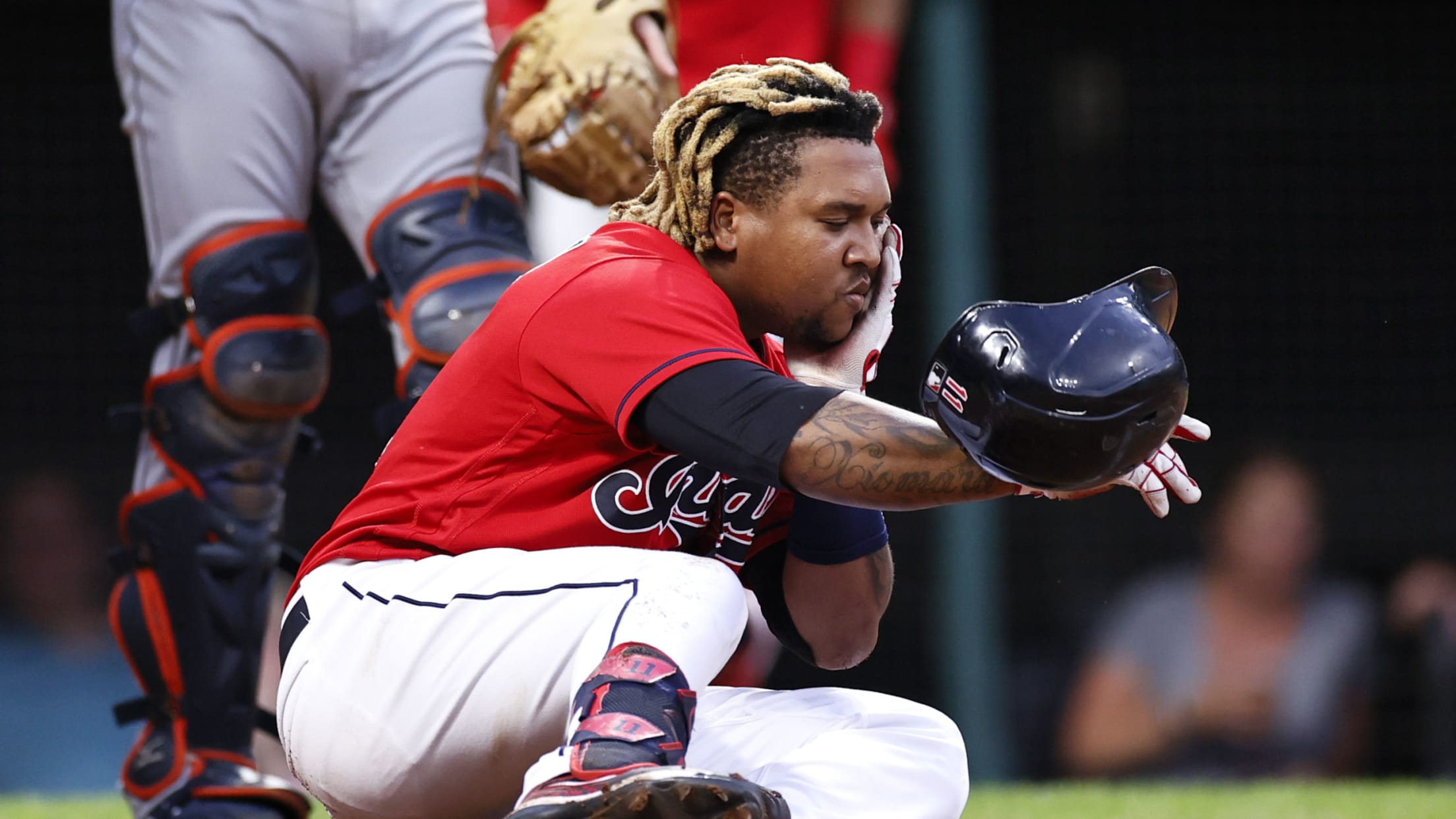 CLEVELAND -- The Indians can't afford the most minor of injuries right now, let alone one to their All-Star third baseman, José Ramírez. Although the team came close to disaster on Wednesday night, it seemed to finally dodge a bullet for once. Ramírez hopped into the left-handed batter's box against
Naylor carted off after serious OF collision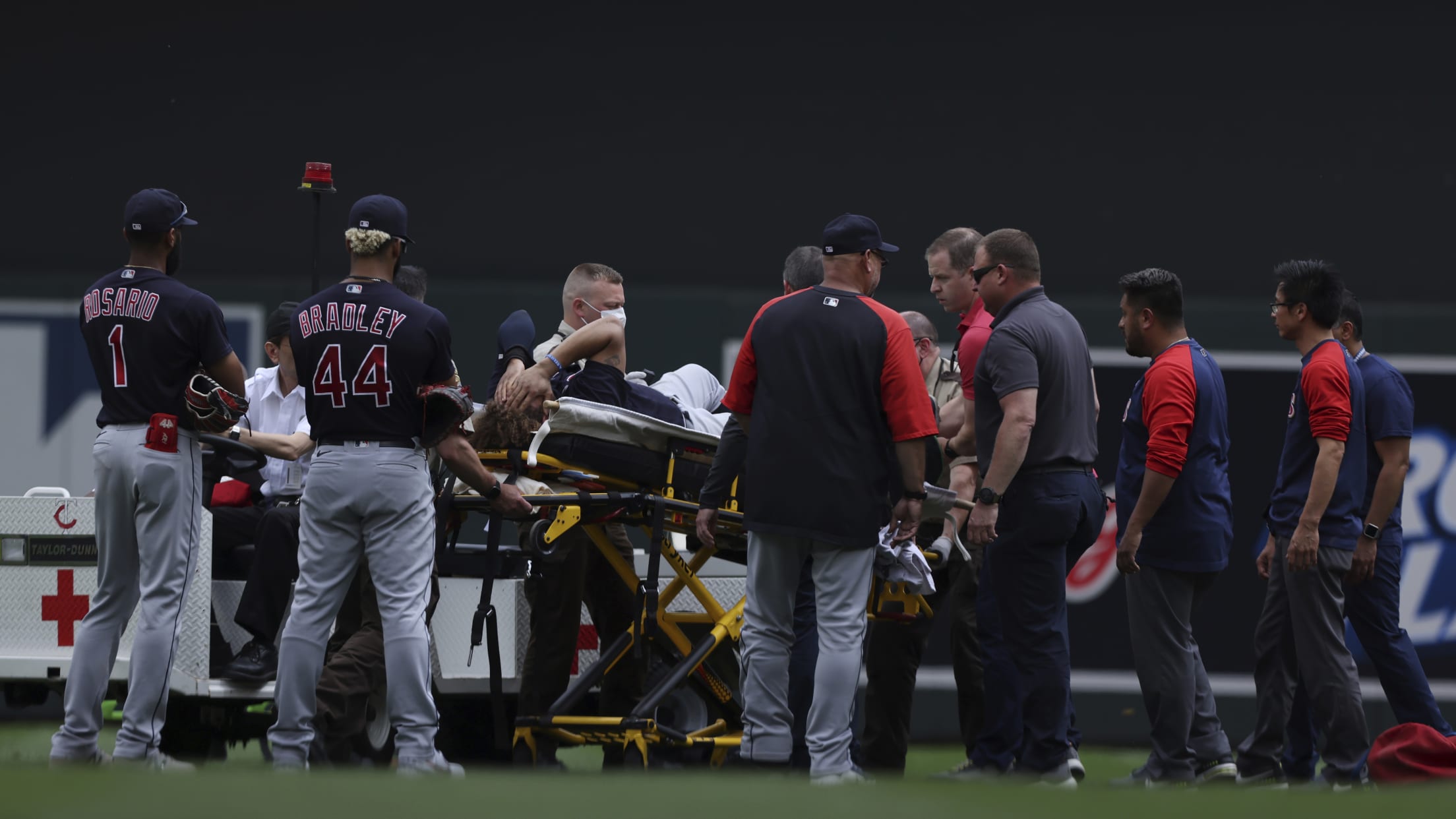 MINNEAPOLIS -- Silence blanketed Target Field on Sunday as Cleveland's Josh Naylor flailed in pain after a collision in right field. He was taken to the Hennepin County Medical Center Emergency Room, and was later diagnosed with a closed fracture and dislocation of the right ankle. He'll be evaluated in
Civale (finger) shut down, likely out 4-5 wks.
Club calls up right-hander Garza from Triple-A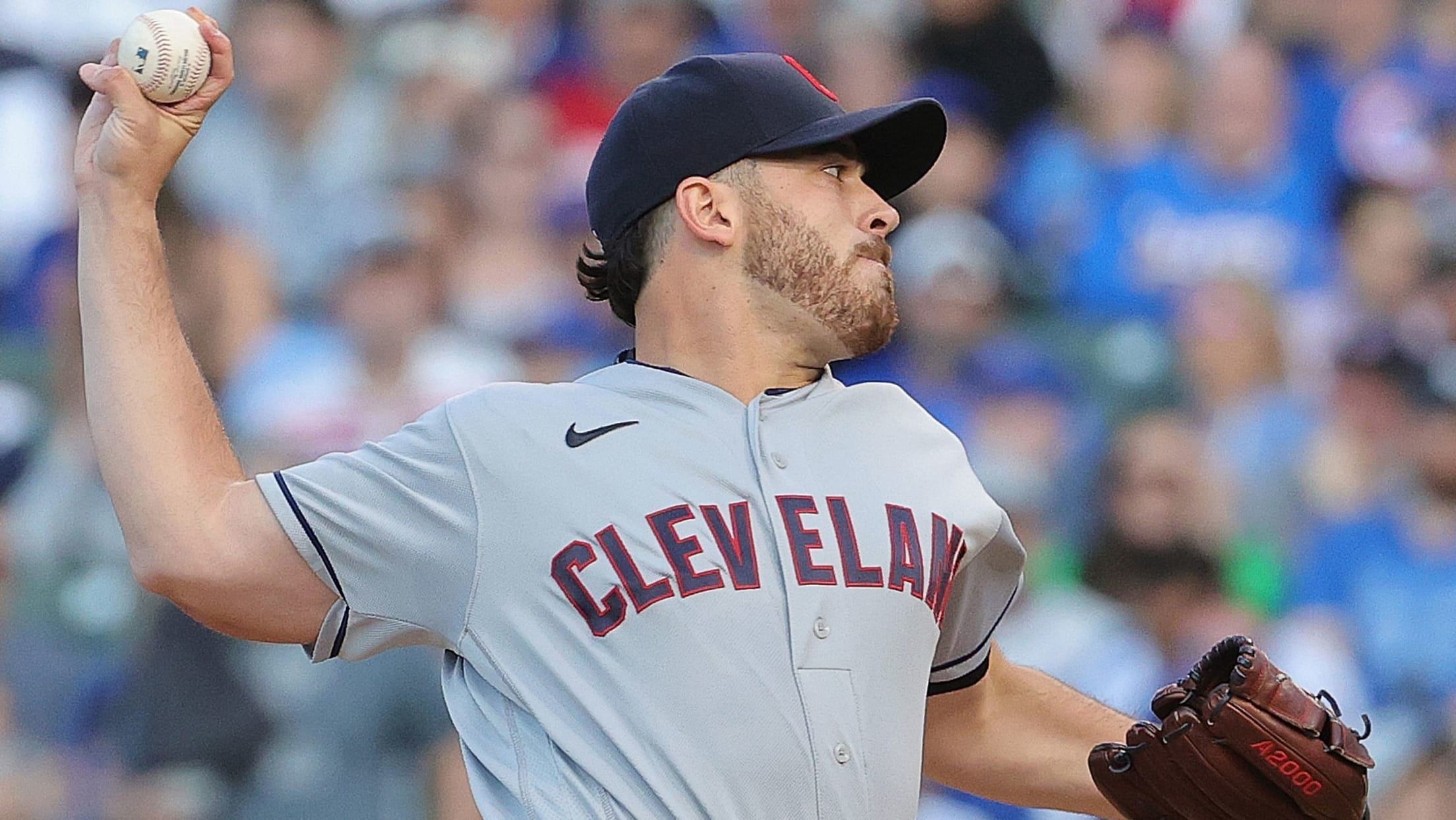 And then there were none. After meeting with Dr. Thomas Graham on Wednesday, Aaron Civale was diagnosed with a sprain in his middle finger on his right hand. He's expected to be shut down from throwing for one to two weeks and will likely miss four to five weeks of
Bieber (shoulder) goes on injured list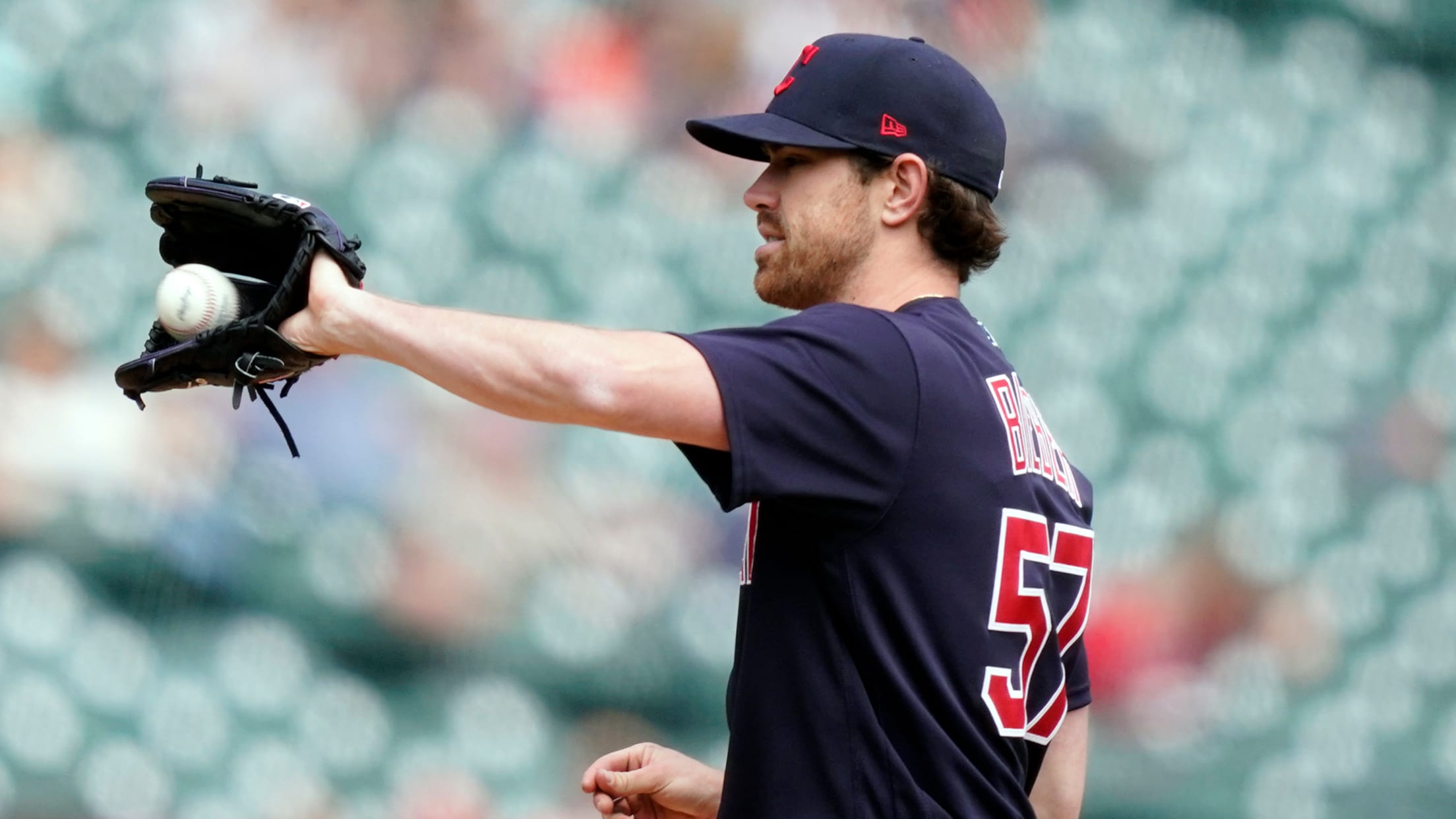 CLEVELAND -- The Indians have yet another hurdle to overcome regarding their rotation. But this one will be the most challenging. Cleveland ace Shane Bieber was placed on the 10-day injured list with a right shoulder subscapularis muscle strain, Indians manager Terry Francona announced prior to Monday's 4-3 win over
Plesac fractures thumb in shirt mishap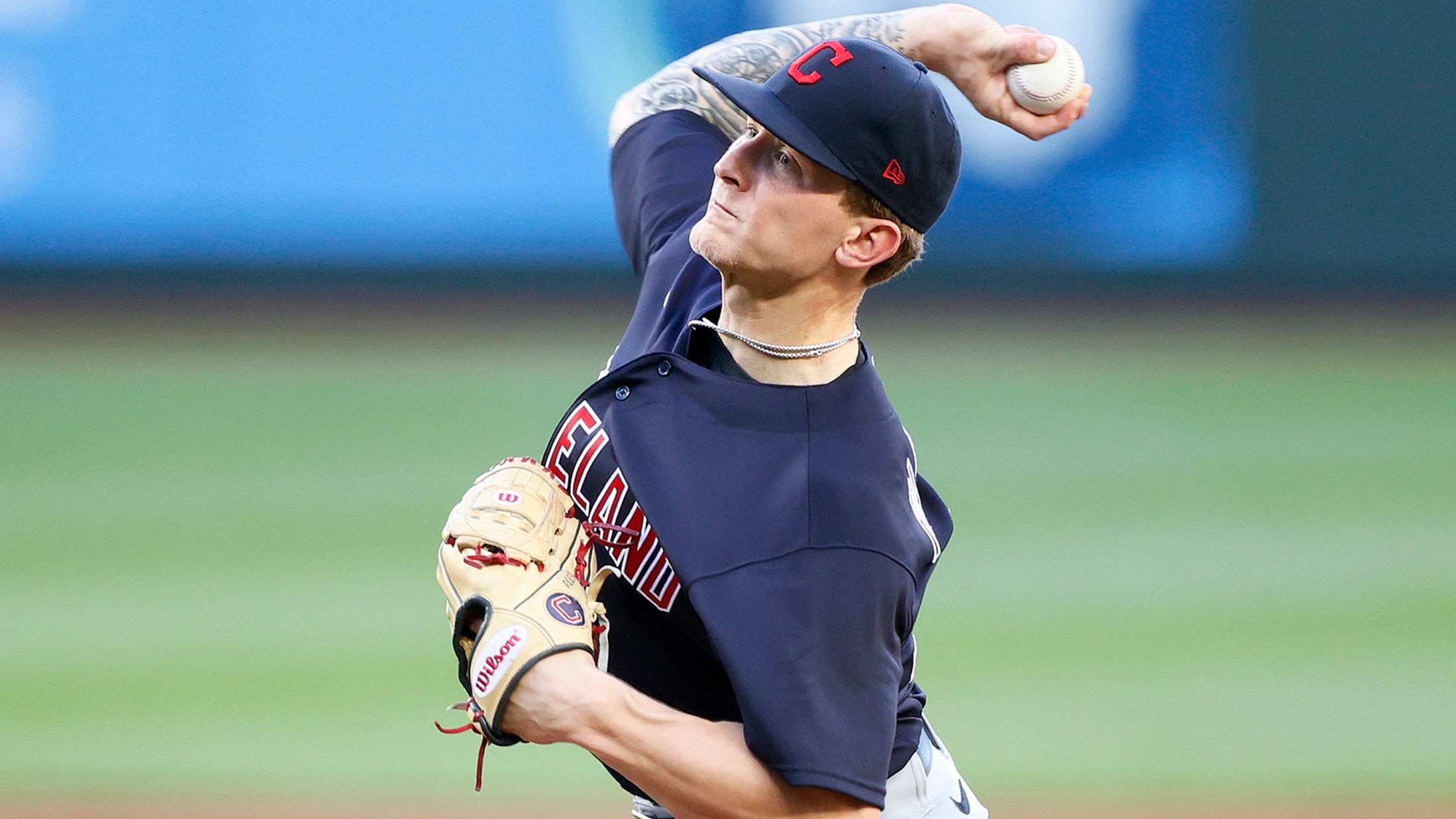 First, the Indians lost slugger Franmil Reyes, and now they'll be without starter Zach Plesac. Manager Terry Francona said on Tuesday that Plesac is heading to the injured list with a non-displaced fracture in his right thumb. After his start on Sunday, he injured the thumb while taking off his
Roberto positive after surgery: 'I'm a warrior'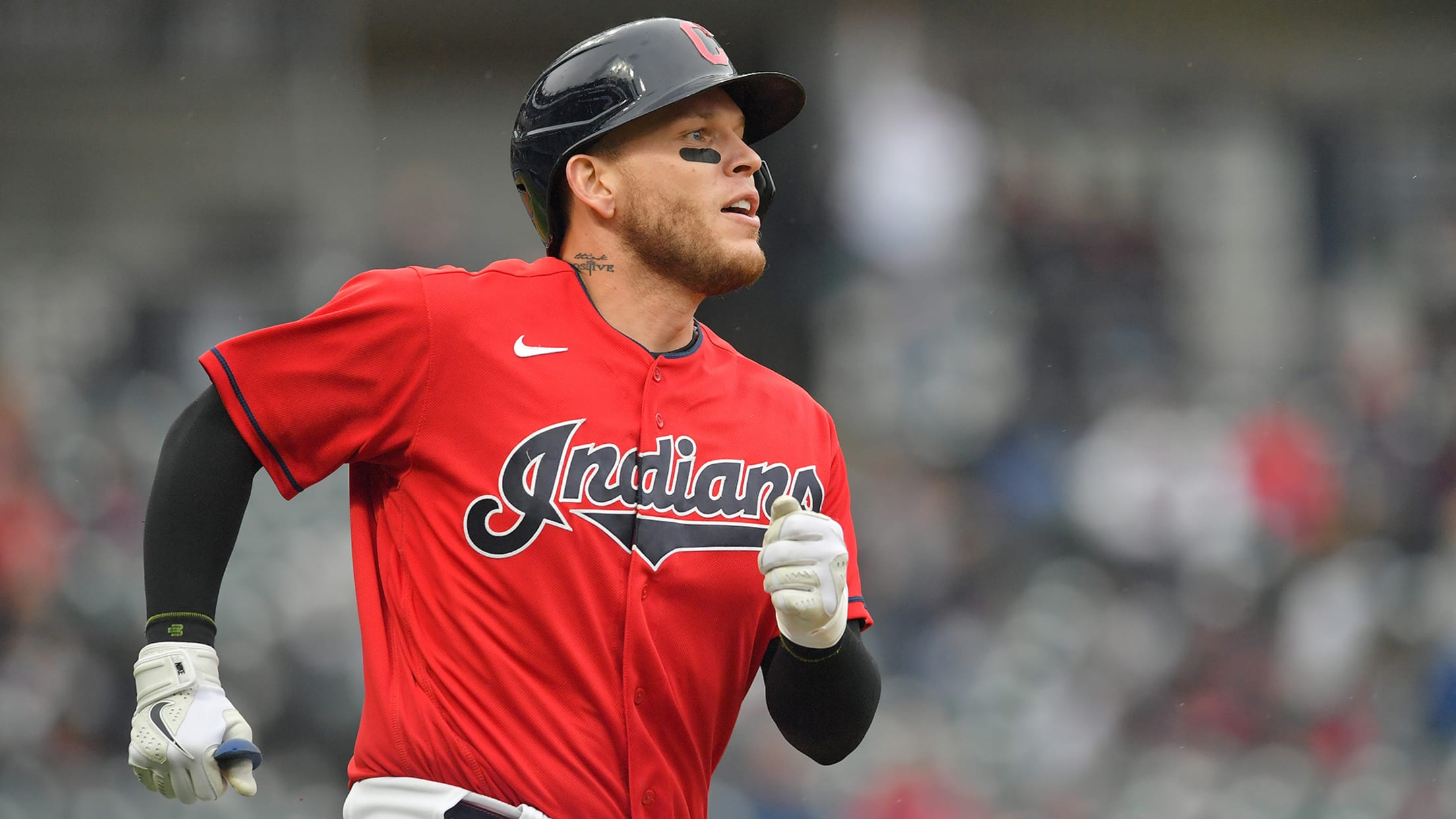 CLEVELAND -- Could Indians catcher Roberto Pérez's fractured finger be a sign that the team is preparing for a similar season to 2016? In early May 2016, Pérez had a thumb injury that required surgery, which means he is all too familiar with his current situation. Almost five years later
Roberto Pérez has finger surgery, out months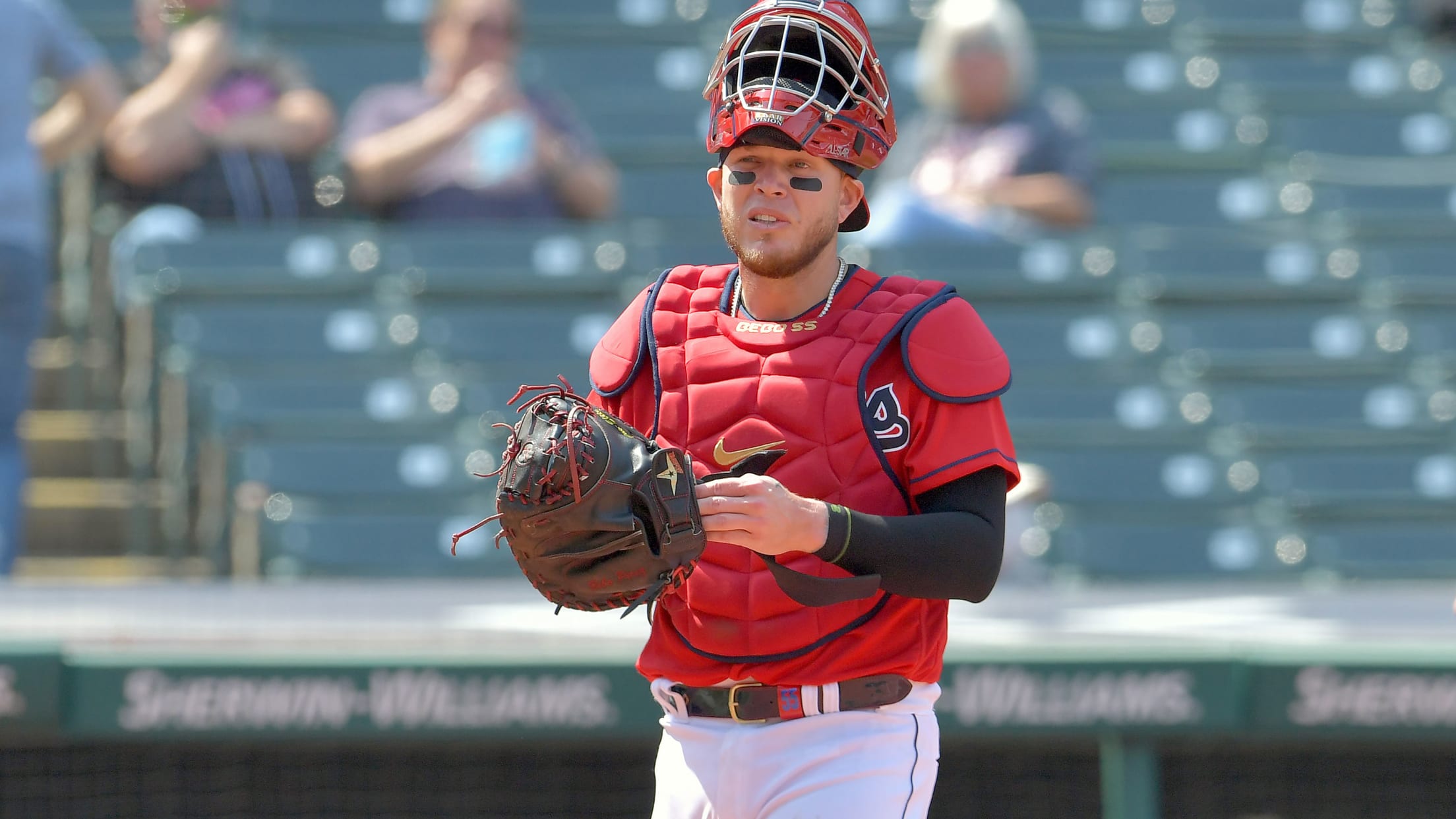 CLEVELAND -- When Indians manager Terry Francona hopped on Zoom to address the surgery that catcher Roberto Pérez underwent to repair his fractured right ring finger on Friday afternoon, he hadn't yet received the full update from the doctor. But the one thing he did know was that Pérez won't
Pérez (finger) placed on IL; Gamel DFA'd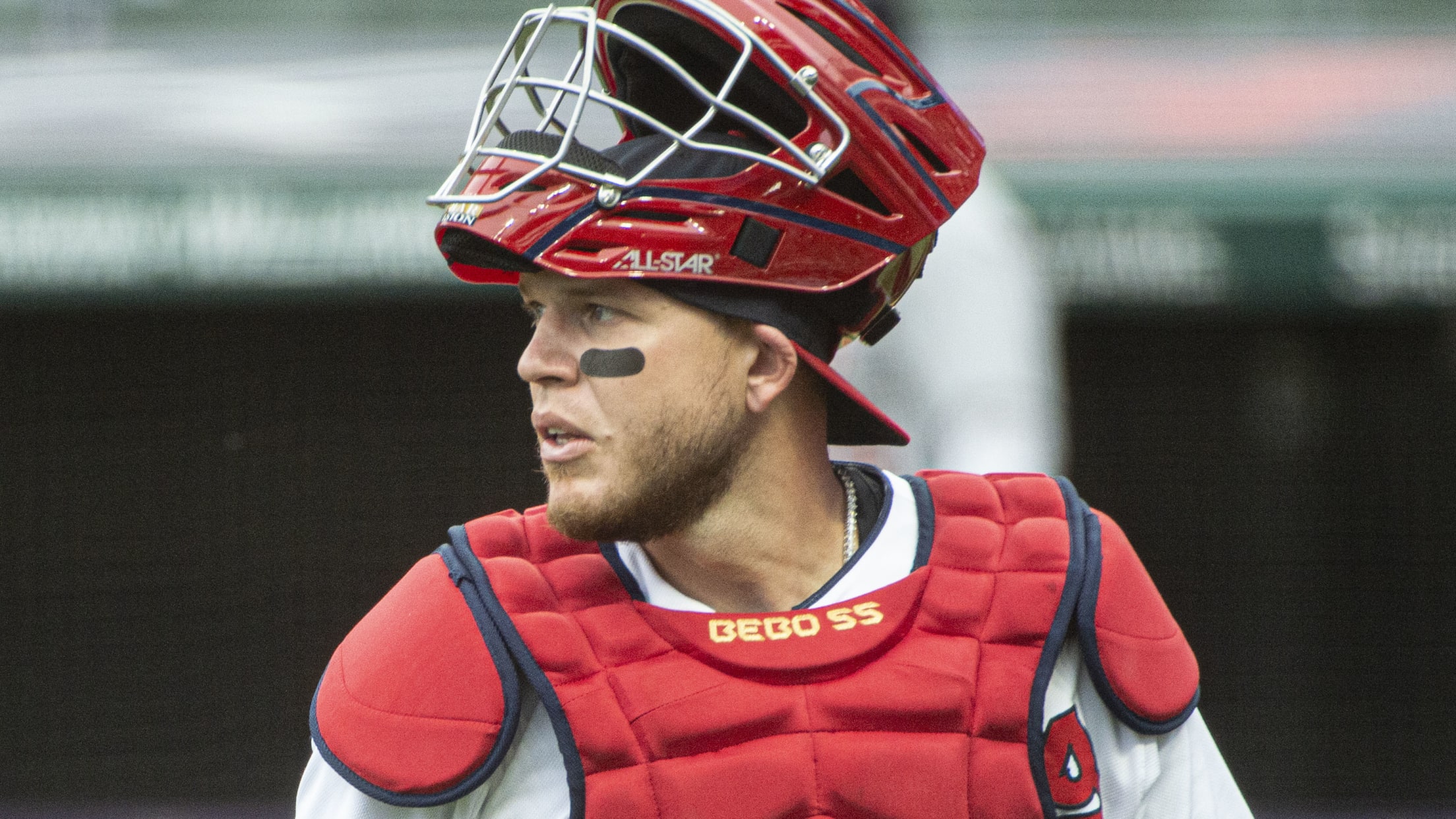 The Indians announced on Wednesday that catcher Roberto Pérez was placed on the 10-day injured list with a fractured right fourth (ring) finger, and in an ensuing move, Cleveland selected the contract of René Rivera from Triple-A Columbus. Pérez sustained the injury while catching against the White Sox on April
Luplow, Rosario injury updates; Maton opens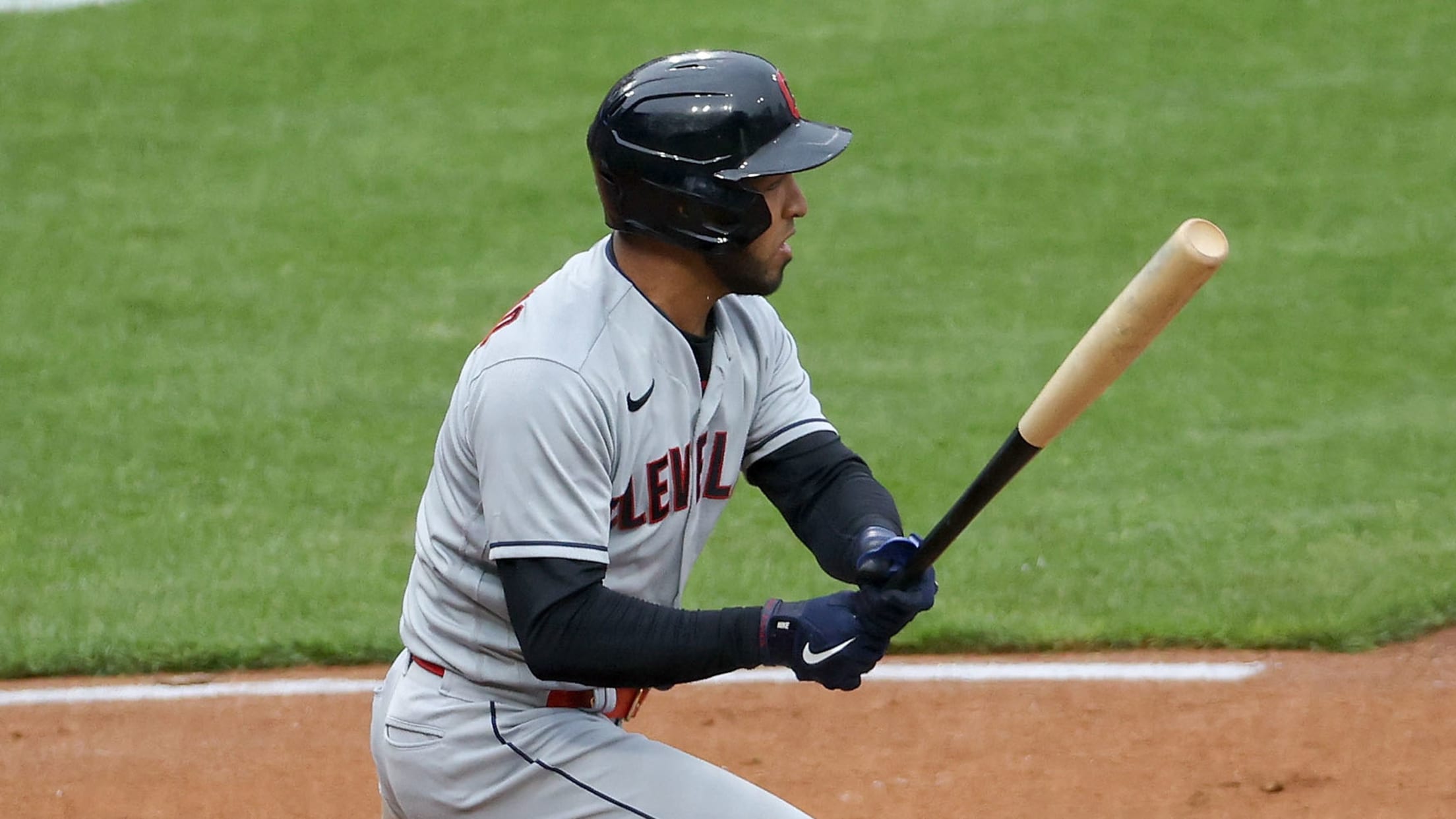 The Indians were concerned that Jordan Luplow would need more than a day or two off after he felt discomfort in his left groin. And when Eddie Rosario was removed from Monday night's series opener against the Royals due to pain in his left knee, the club should be relieved
Luplow dealing with leg soreness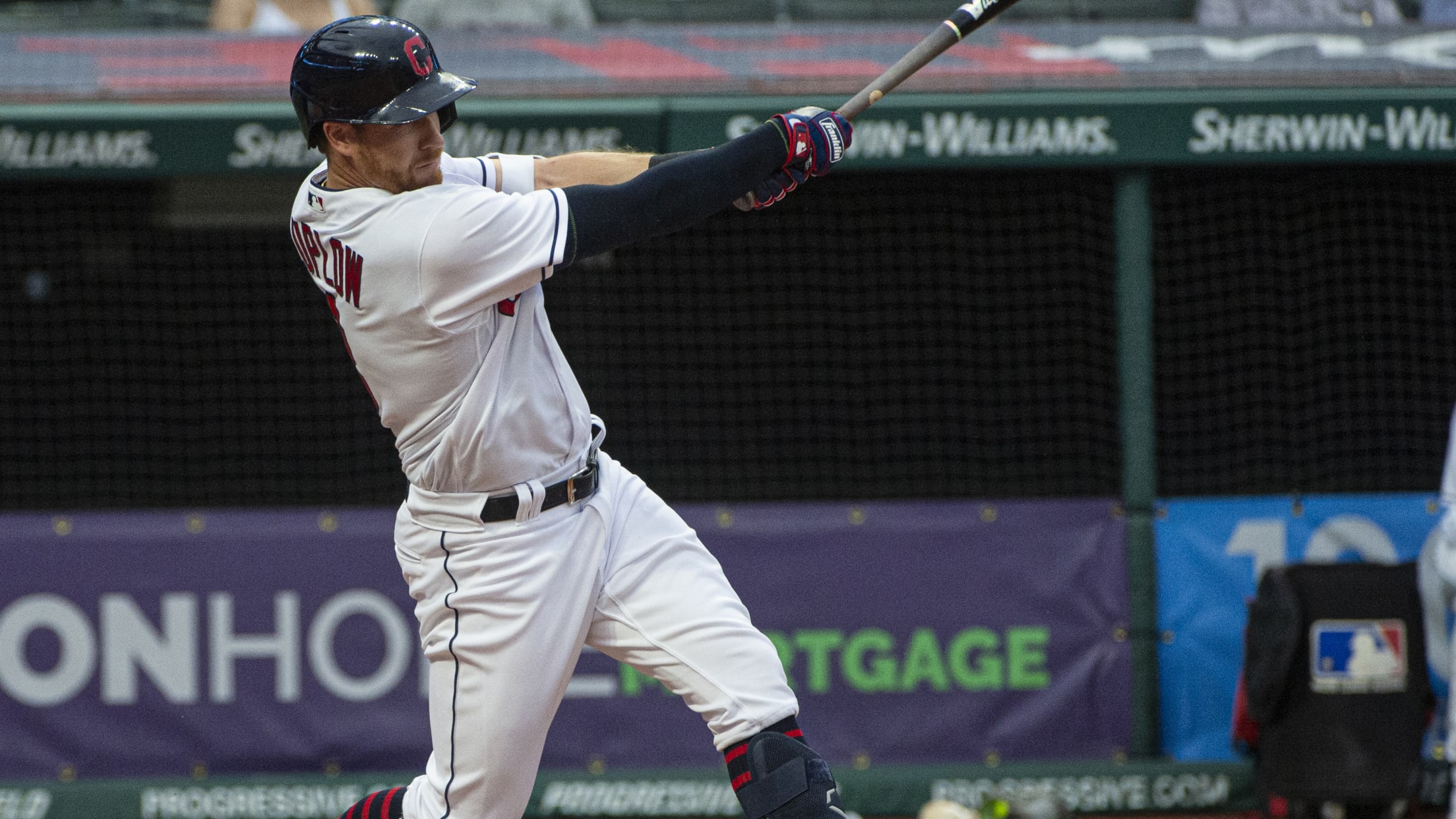 Facing left-handed pitching three times in a span of four days would usually be considered a field day for outfielder Jordan Luplow. Instead, he'll likely be on the sidelines due to some discomfort in his upper leg. According to Indians manager Terry Francona, Luplow landed awkwardly on first base in
Pérez (finger) receiving off-day Sunday
Eddie Rosario in at DH as Daniel Johnson starts in left field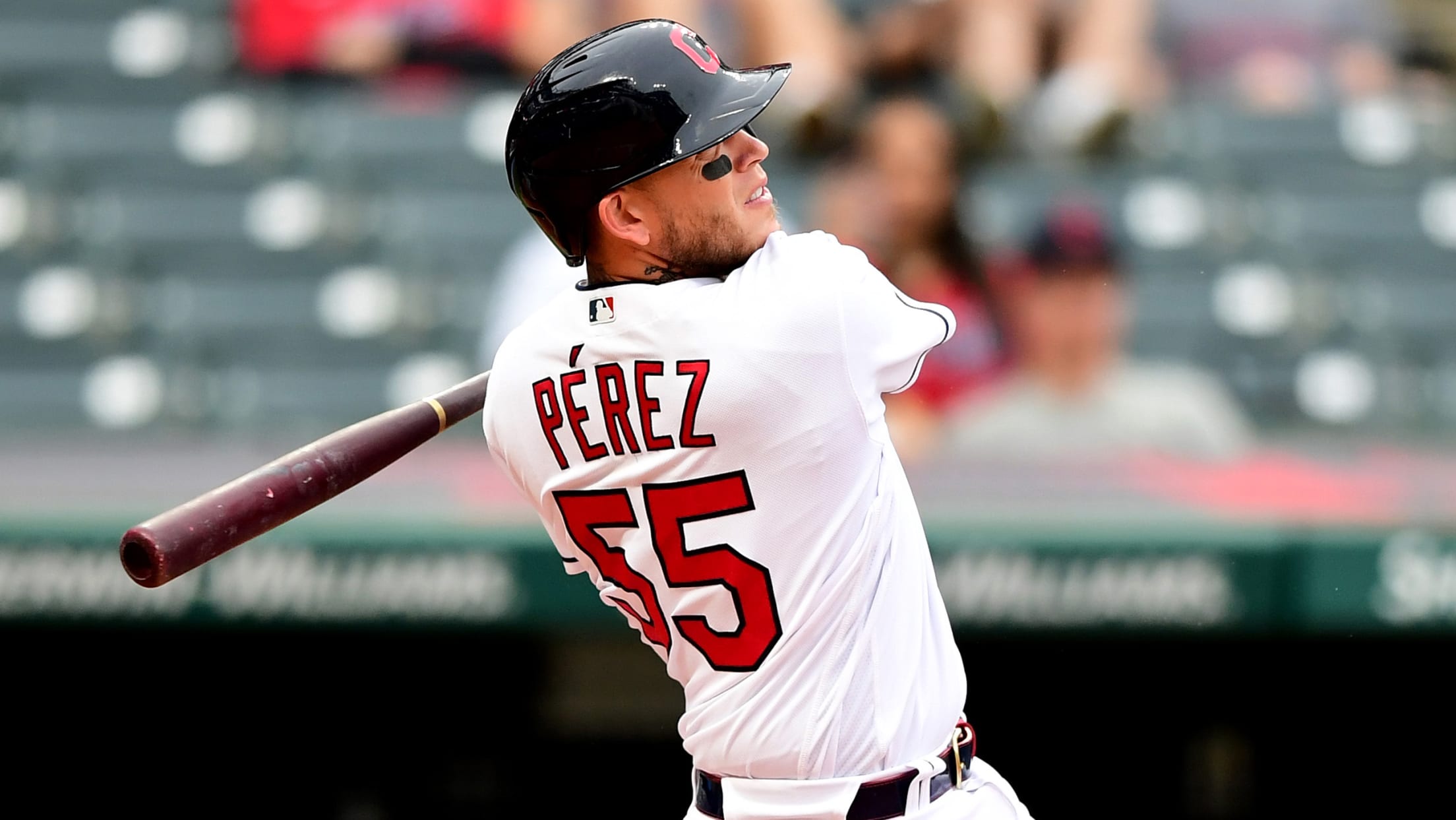 Cleveland backstop Roberto Pérez was hoping to finally have a completely healthy season after battling through injuries the last two years, but now he's facing his first bump in the road. The last time the Indians were in Chicago, Pérez had a scary moment when he was expecting a fastball
Hill taking nothing for granted after wreck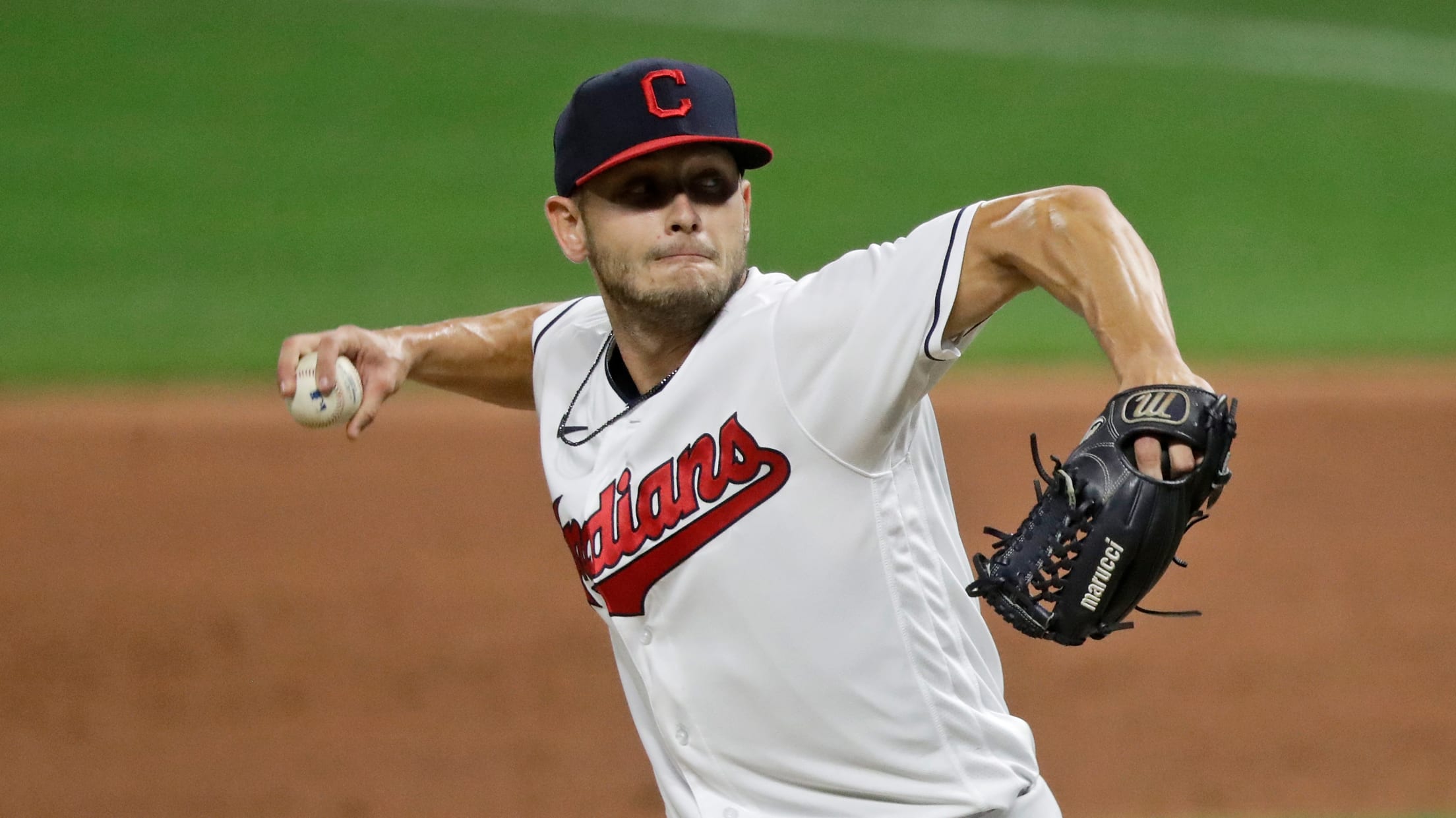 All it took were a few seconds for Indians reliever Cam Hill to realize how quickly everything can change. Hill was driving in Tulsa, Okla., on Nov. 30 when he reached down to get a water jug off the floor on the passenger's side of the car. When he sat
Bieber arrival delayed by positive COVID test
Former closer Allen retires; players react to Lindor blockbuster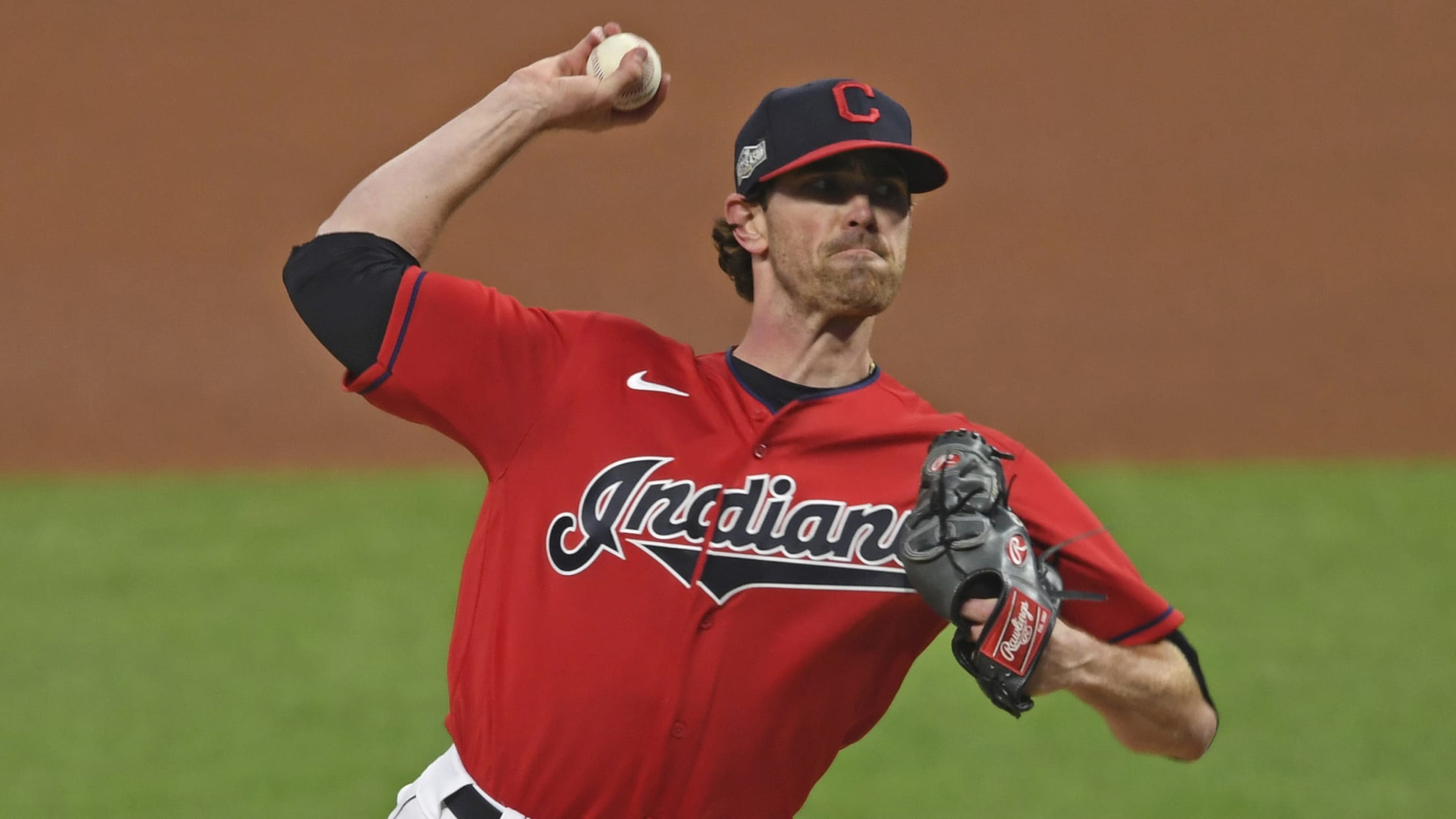 CLEVELAND -- Pitchers and catchers have started their workouts at Spring Training, but there are still a few faces that haven't reported to Indians camp just yet, including the reigning American League Cy Young Award winner, Shane Bieber. Indians president of baseball operations Chris Antonetti said on Thursday that Bieber
After car accident, Hill has wrist surgery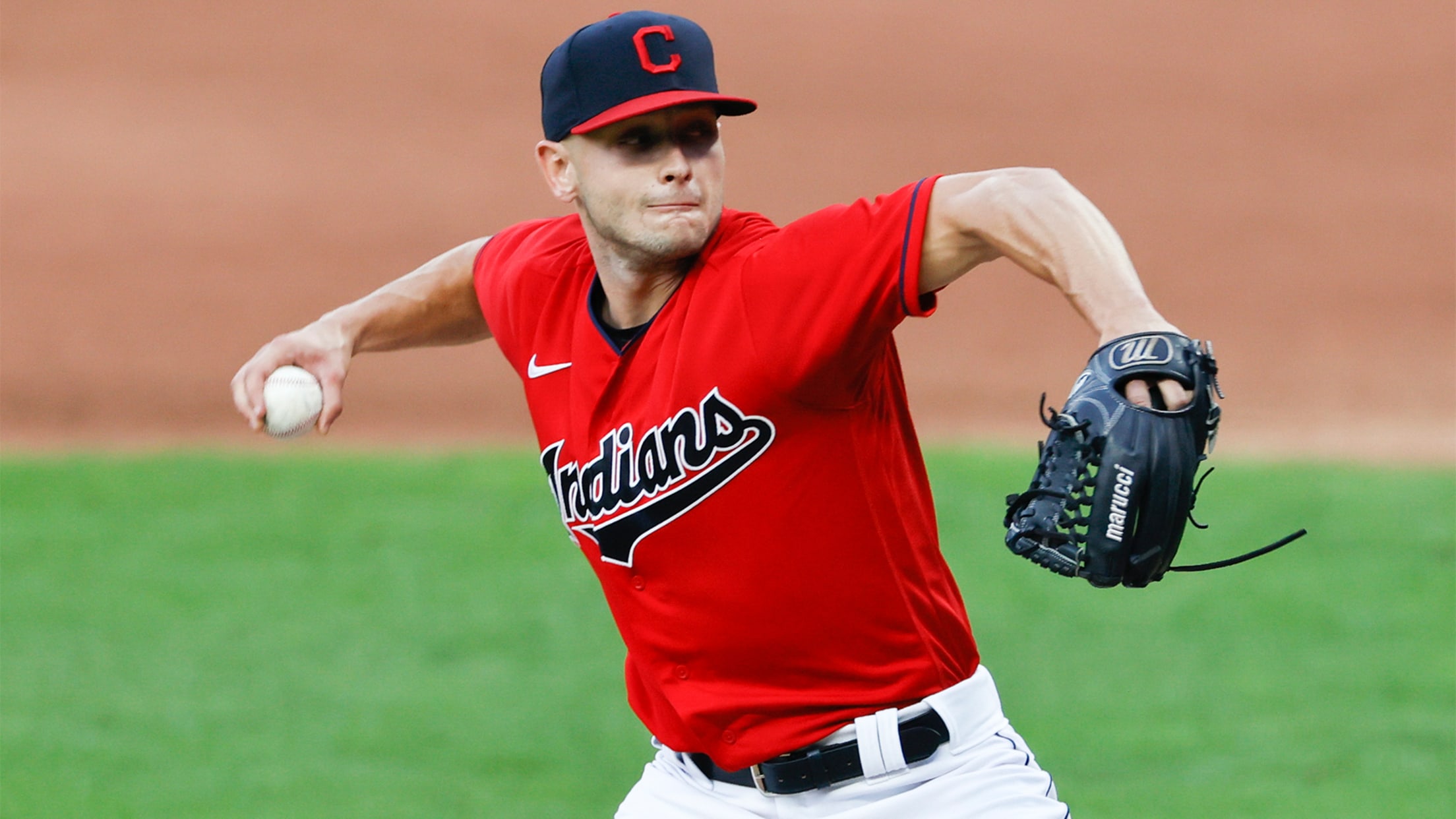 CLEVELAND -- Indians reliever Cam Hill took to Instagram on Tuesday morning to provide a less-than-ideal update. The 26-year-old revealed he was in a car accident on Monday, posting a picture of himself laying in a hospital bed with his right wrist wrapped up, in addition to photos of his
Notes: Pérez's sore shoulder; Cookie's calf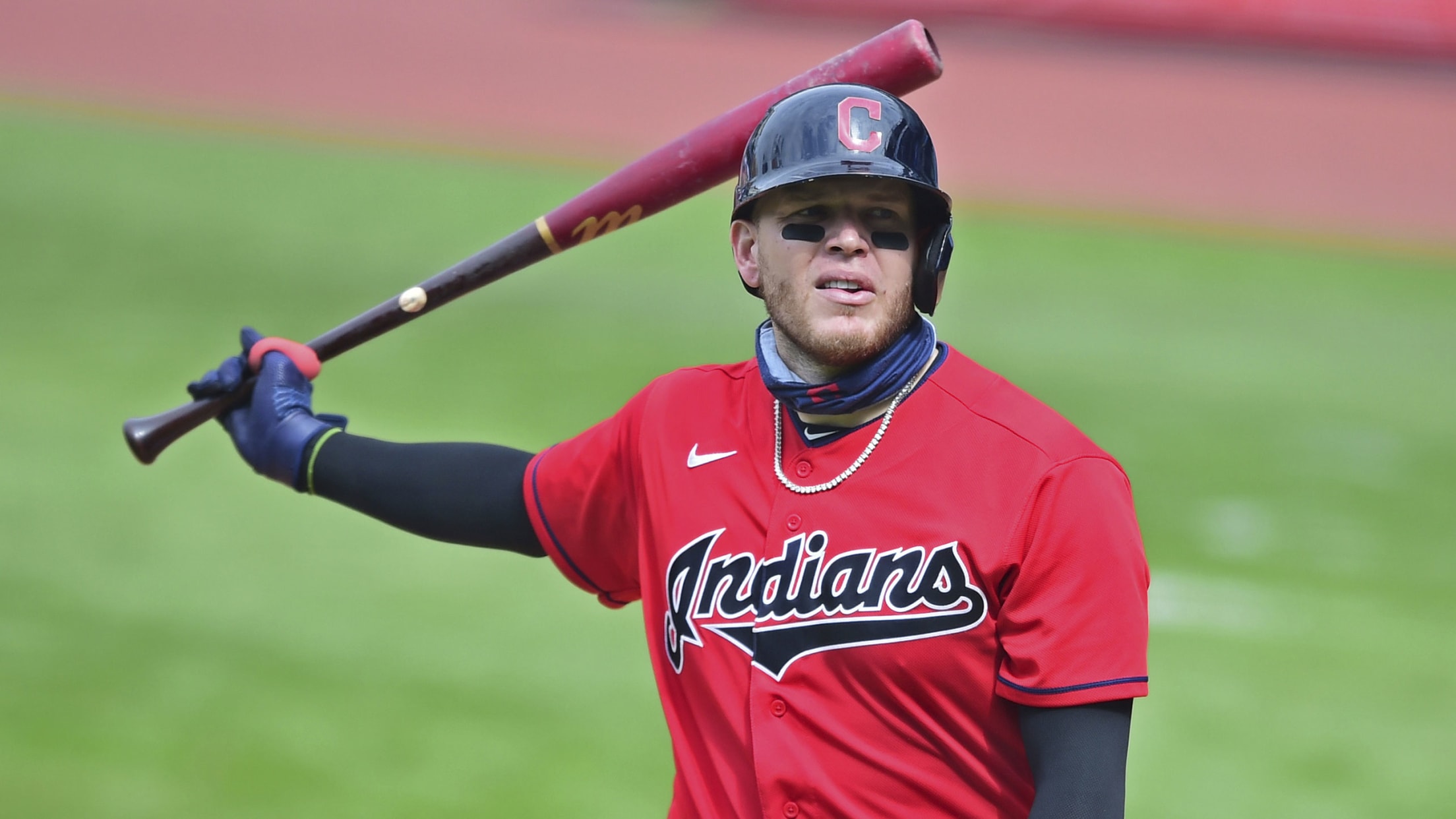 A right shoulder problem that has been bothering Indians catcher Roberto Pérez while throwing this season is becoming more of an issue when he's at the plate. A problem that the Tribe hoped had gone away returned once again in Tuesday's 6-5 loss to the Cubs, which caused Pérez to
José Ramírez (left hand) day to day
Tito progressing; Tribe keeping close watch on standings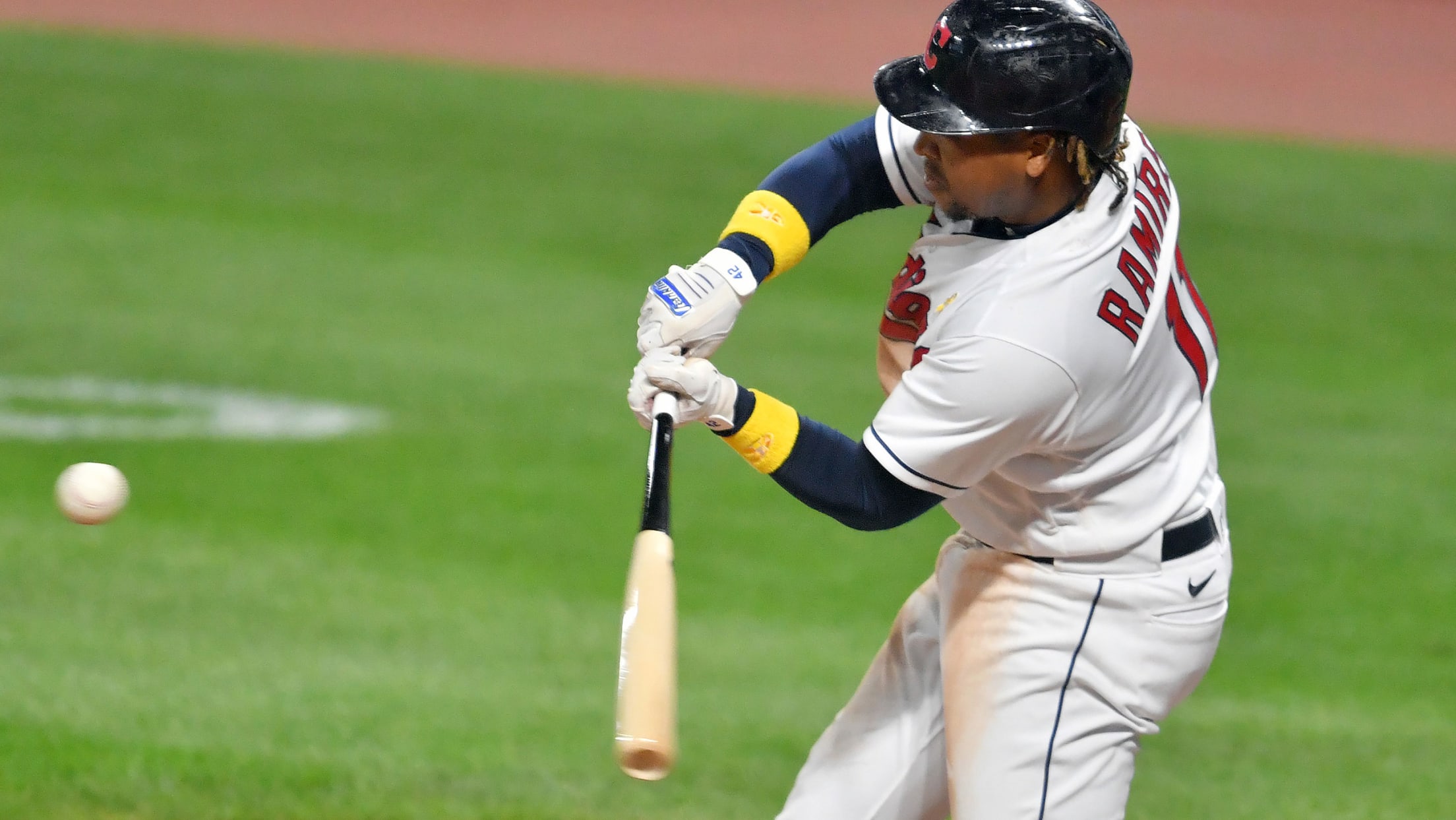 CLEVELAND -- At this time last year, the Indians were in a close Wild Card race without their hot-hitting third baseman, as José Ramírez fractured his right hamate bone at the end of August and was unable to return to the team until the final week of the regular season.
Notes: Tribe places Pérez on IL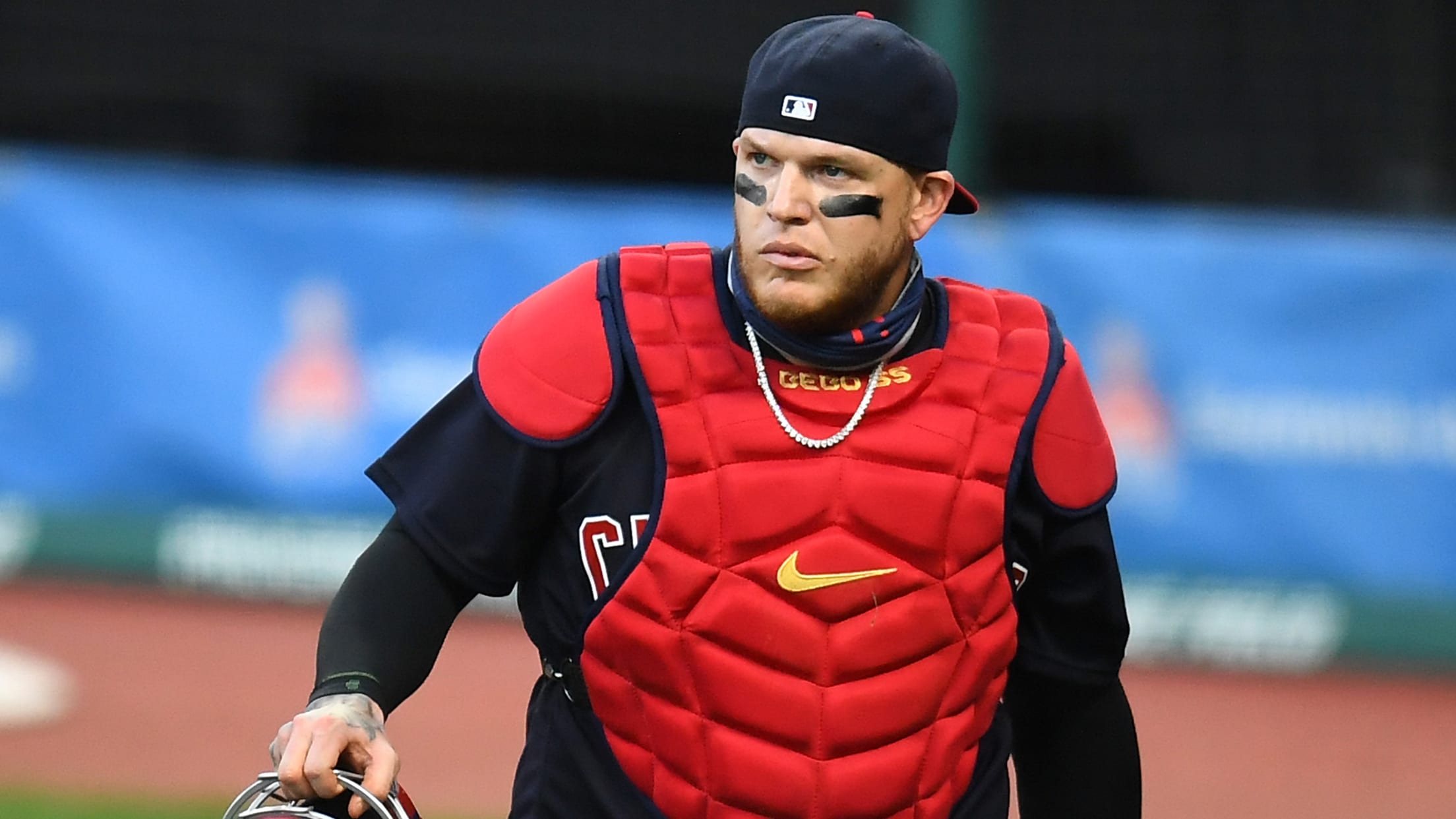 CLEVELAND -- Indians catcher Roberto Pérez told manager Terry Francona multiple times throughout Summer Camp how great it felt to be completely healthy again. The Gold Glove Award-winning backstop played through bone spurs in his right ankle in 2019 and finally recovered for the '20 season. Now he's heading to
Notes: Naquin to IL; Johnson plays; cutouts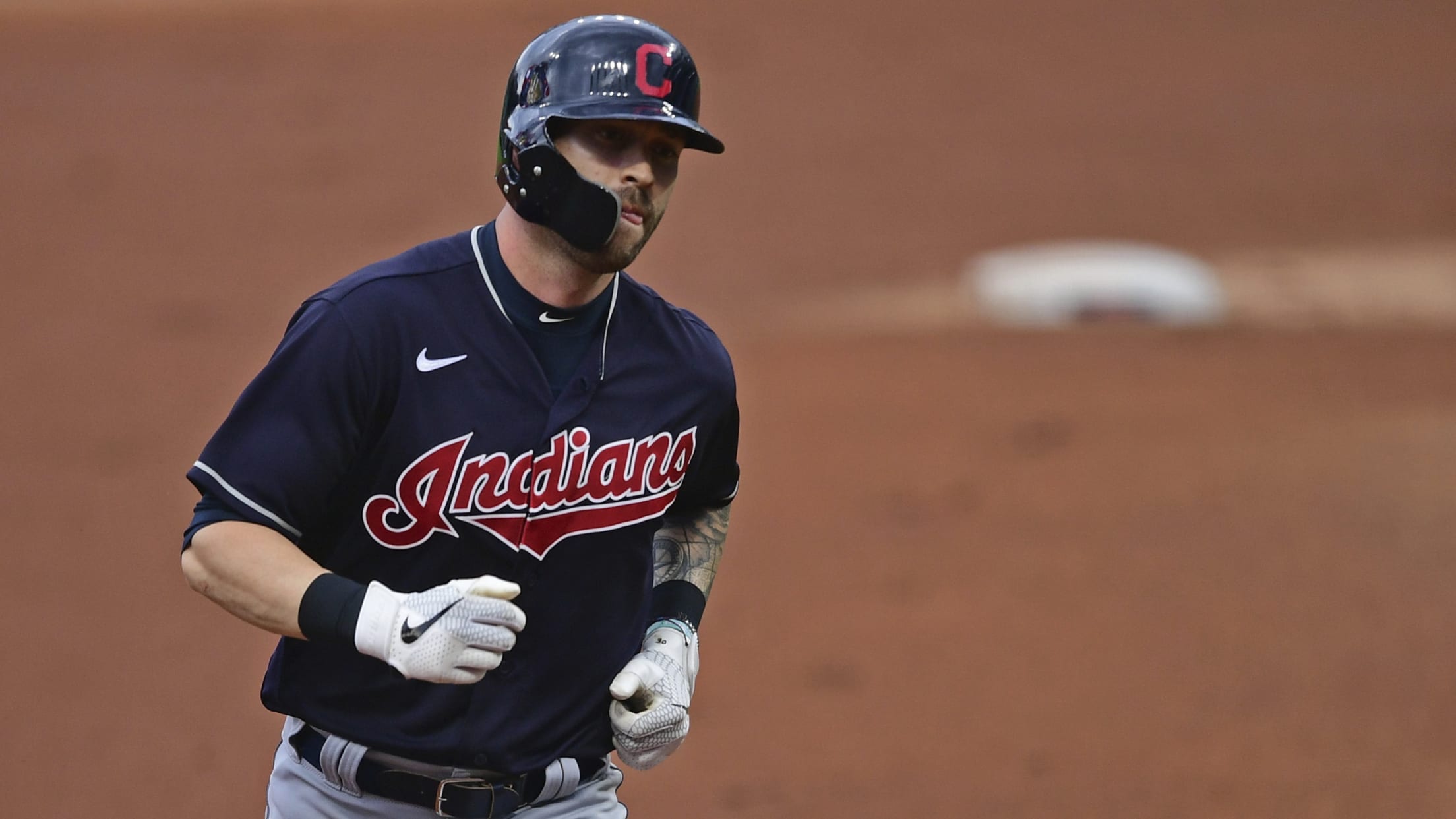 CLEVELAND -- The Indians did their best to prevent outfielder Tyler Naquin from landing on the injured list. By Saturday, the club realized the move was unavoidable. Indians manager Terry Francona said the team placed Naquin on the 10-day IL because of a hairline fracture of a toe on his
Carrasco (elbow inflammation) scales back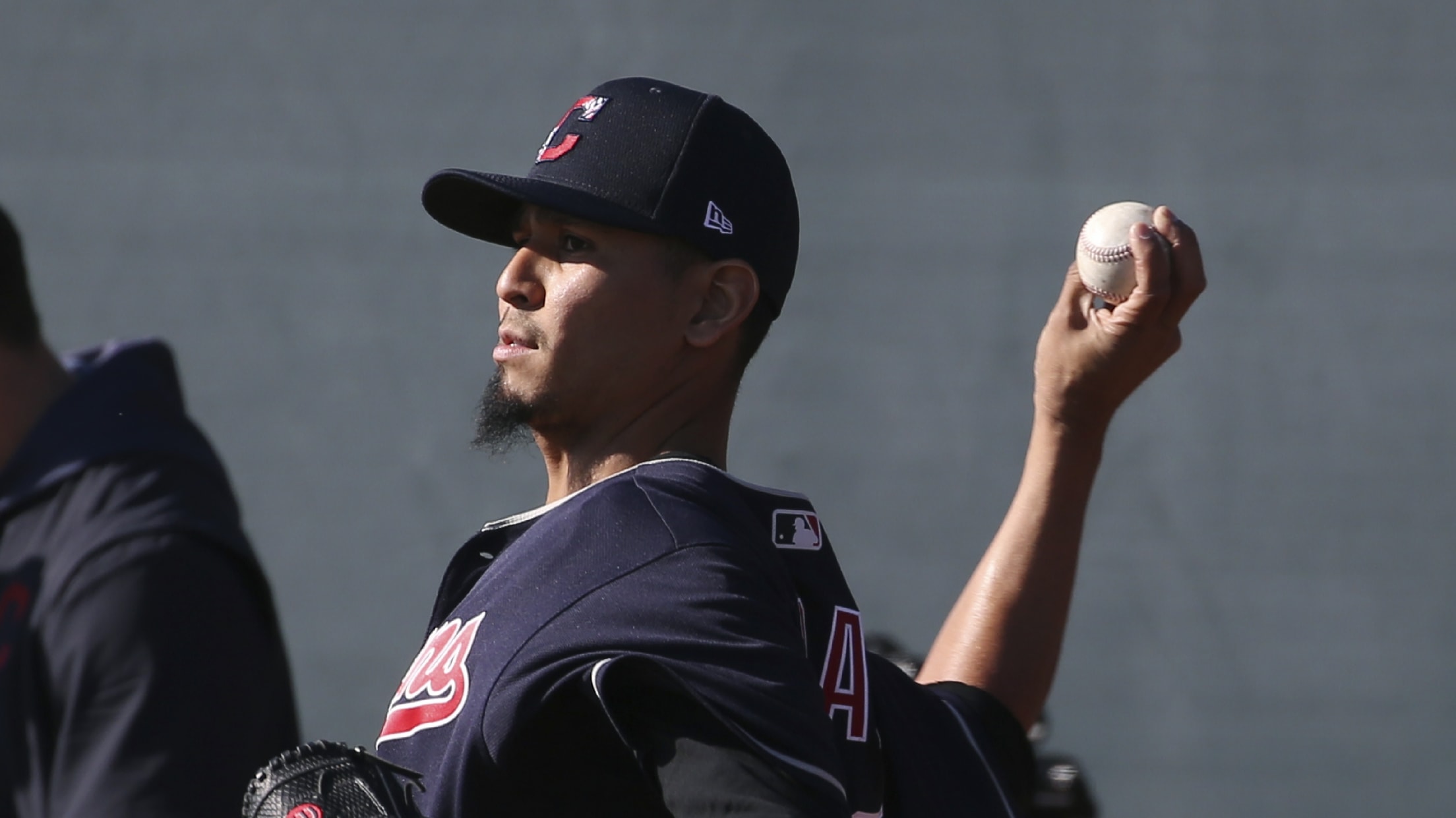 GOODYEAR, Ariz. -- Carlos Carrasco already has overcome one minor bump in the road this spring, and now he'll have to hurdle a second. Before the Indians' 8-5 loss to the Cubs on Saturday afternoon, manager Terry Francona said Carrasco's next start will have to be bumped back a few
Notes: McKenzie's progress; two teens homer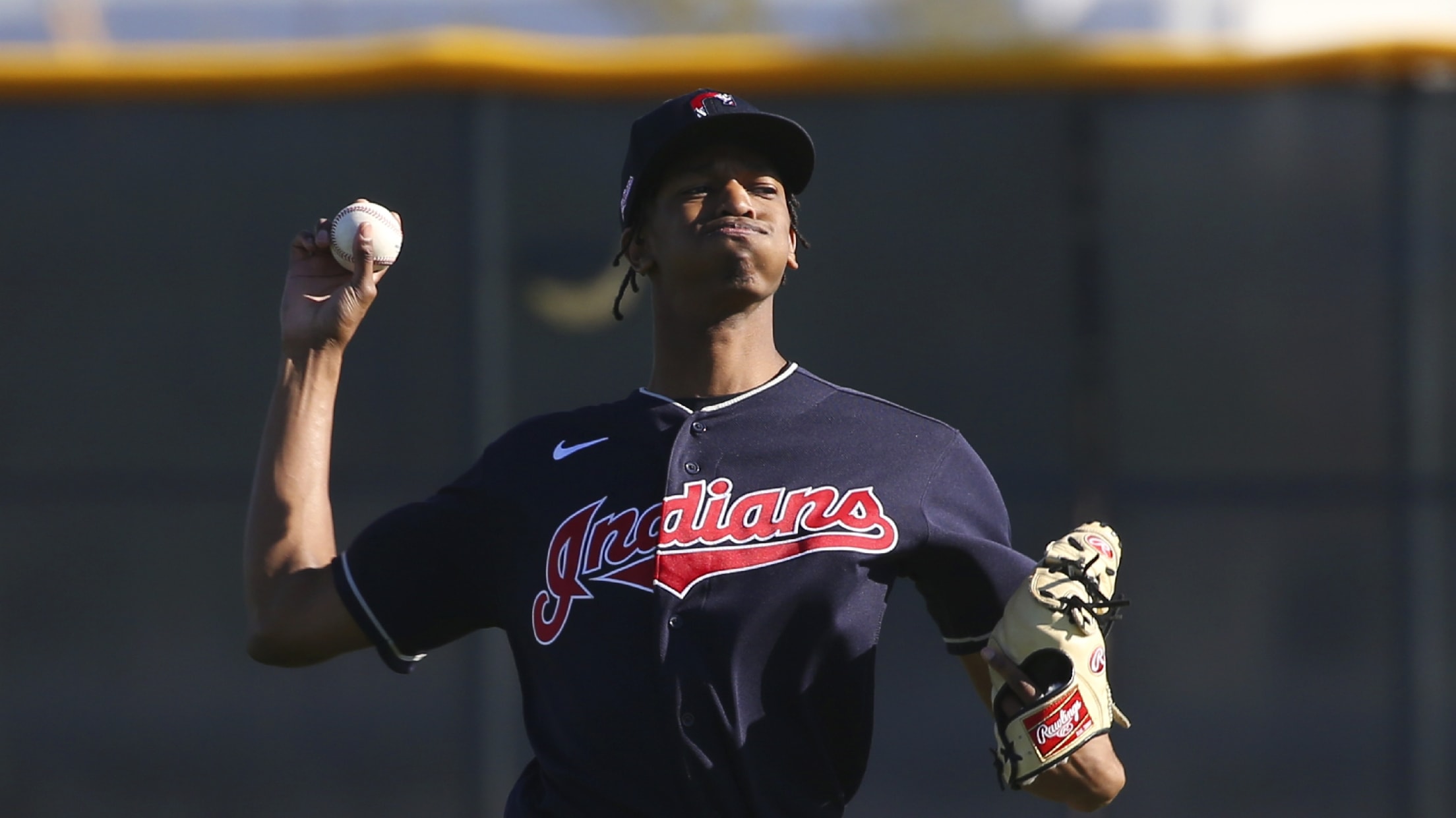 GOODYEAR, Ariz. -- Triston McKenzie walked in from the back fields of the Indians' Spring Training facility on Saturday afternoon unhappy with some of the results from his simulated game. But when he reflected on it Sunday before the Indians' 10-6 victory over the D-backs at Goodyear Ballpark, he made