Amazon Fire TV® | Viewing/Navigation
How to View Live or Archived Games on Amazon Fire TV®
Once you have linked your Amazon Fire TV® to your valid MLB.TV or MLB.TV Single Team account, you will be greeted with a view of "Today" with the most current games scheduled.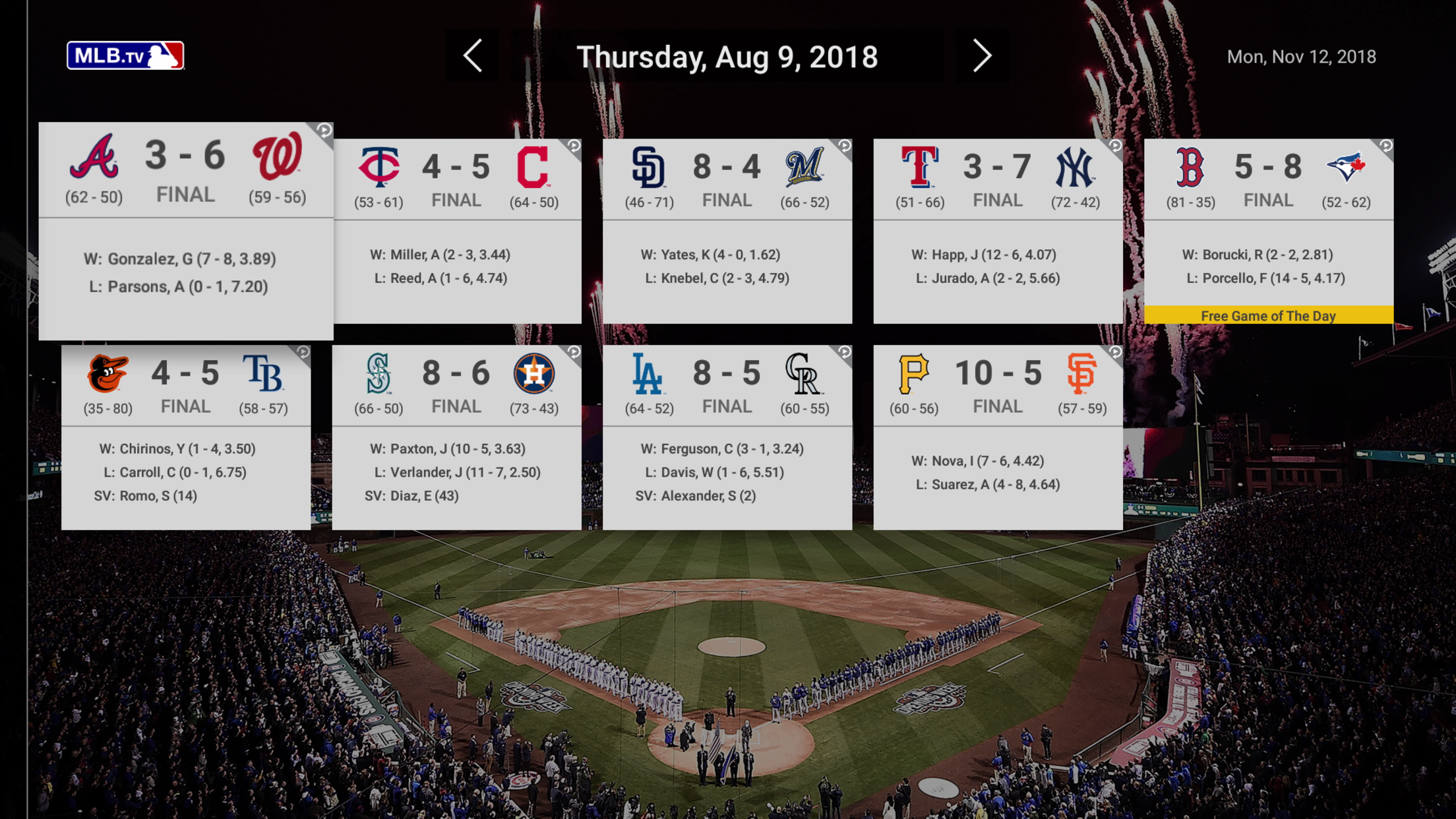 To view previous day's games you can scroll to "Yesterday" or "Calendar" using the directional controls on your Amazon Fire TV® remote.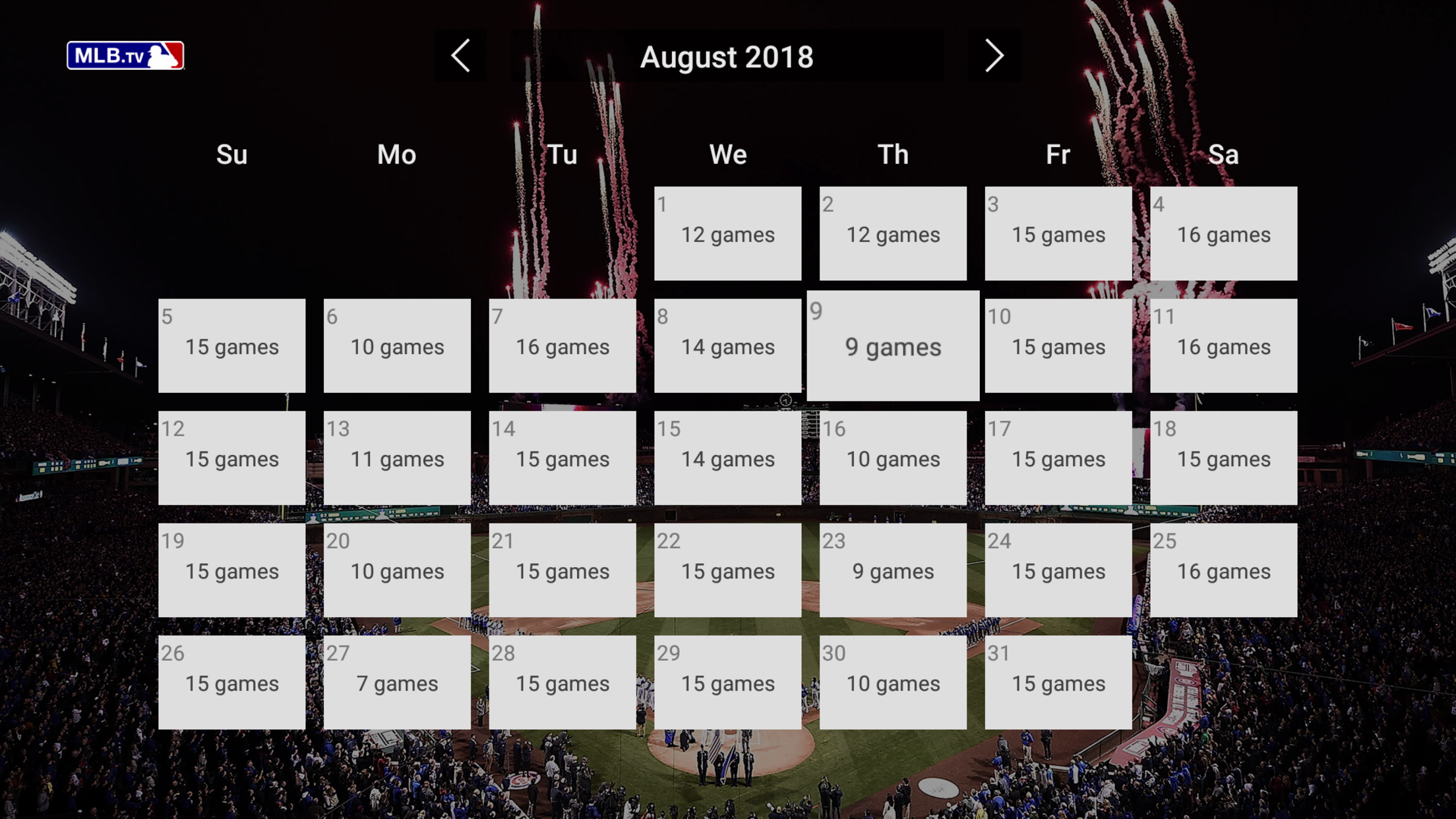 Once you've selected a game to view, you will be prompted to select Away or Home video (when available). You also can choose to start the game from the beginning, resume where you left off, or join it live.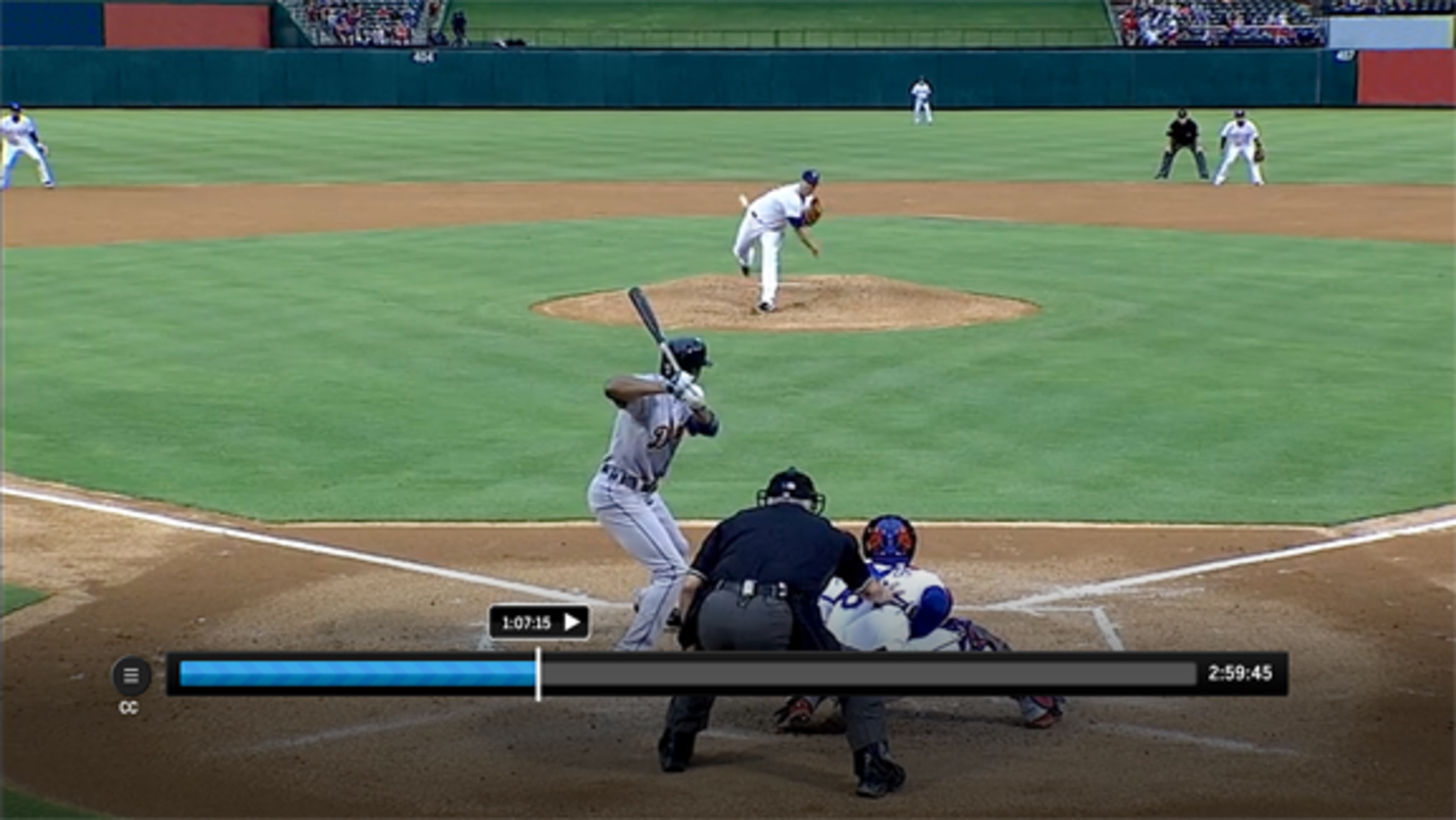 In the "Settings" menu of your Amazon Fire TV® you can set your favorite teams and spoiler settings to show or hide scores. Also, you can log out or log in with a different registered MLB Account at any time in the "Settings" menu on your Amazon Fire TV®. You can also access closed captioning by first launching a game, then select the down button on your remote to access options, and navigate to the left-hand side for CC options.