How to Log In on Apple TV 4
Launch the MLB application on your Apple TV device. In the main menu, press or swipe up to display the Settings tab. Swipe or click right to highlight the "Settings" tab and select it.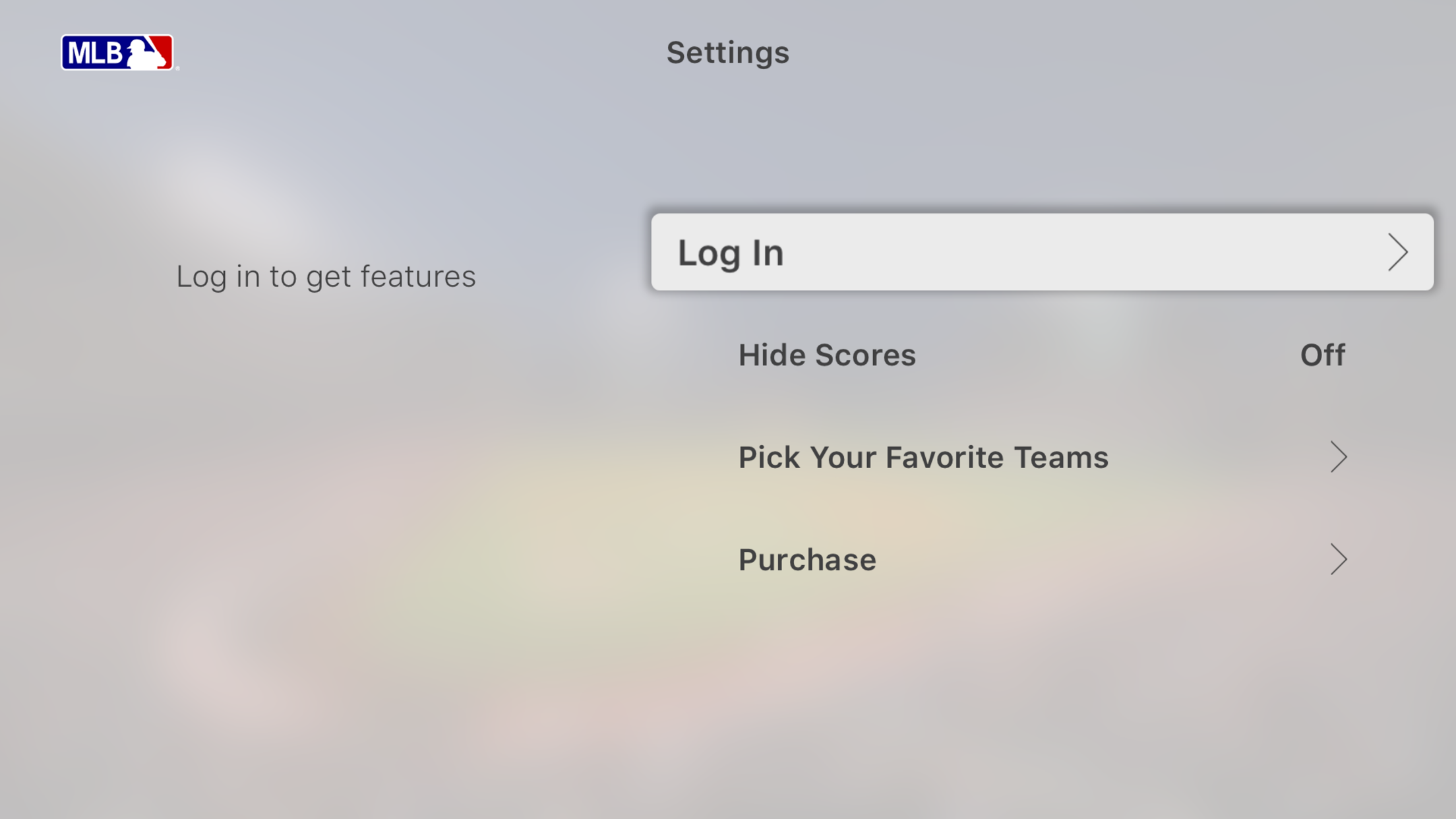 If you already have an MLB.TV All Teams or MLB.TV Single Team subscription, click "Log In" and enter your MLB Account credentials (MLB registered email and password).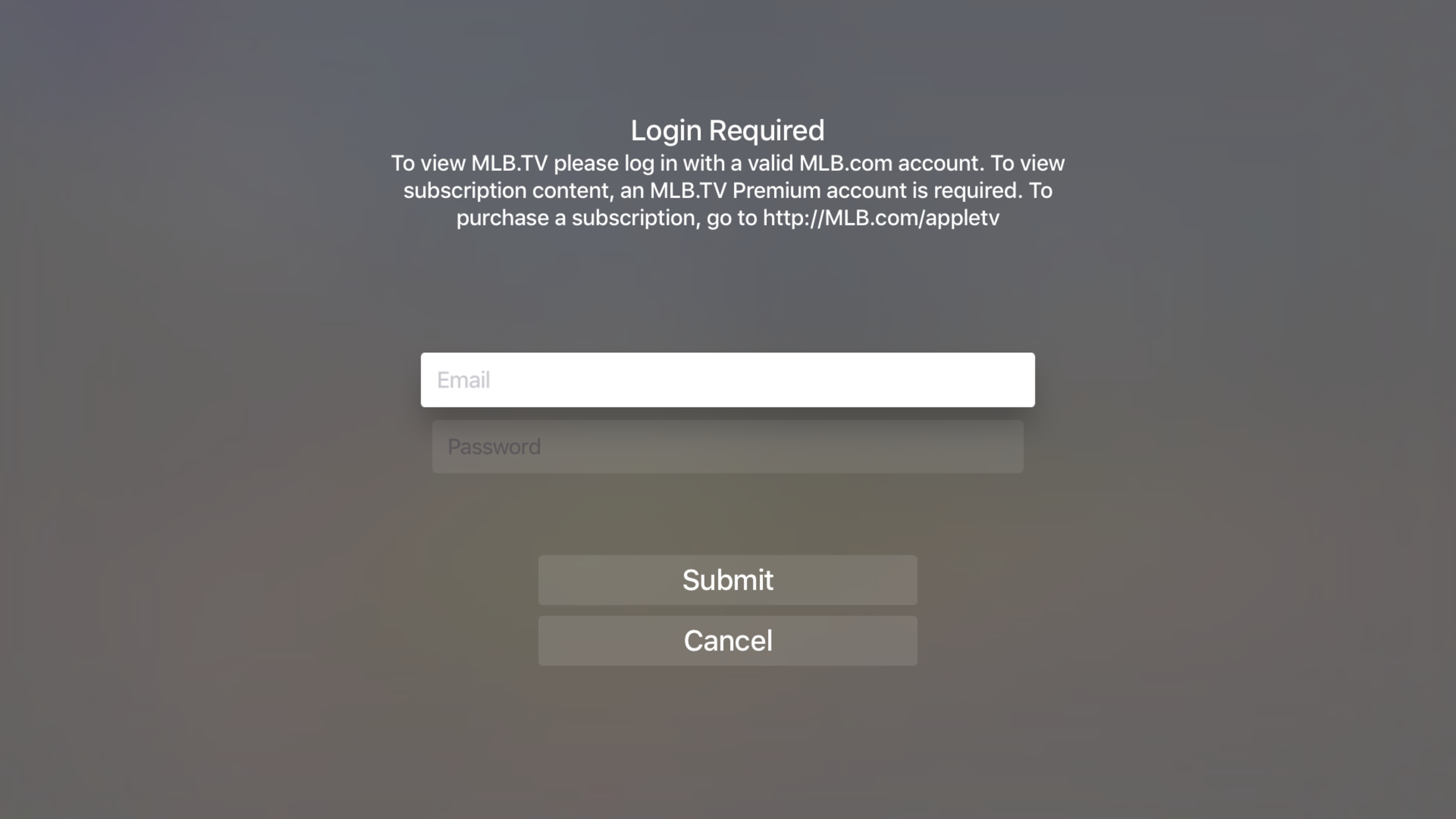 You should see a confirmation screen once you have successfully logged in.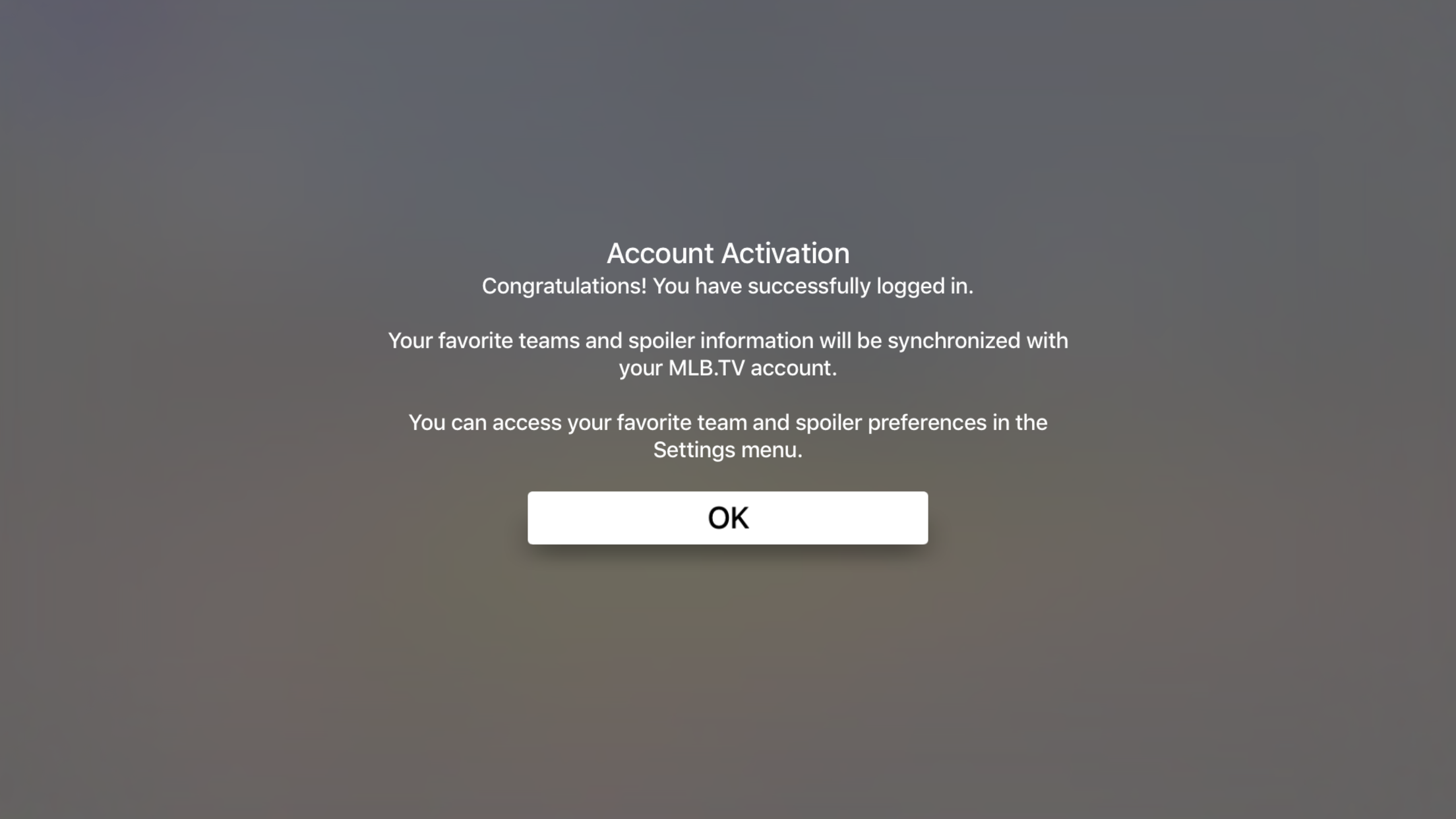 To switch or change your MLB Account at any point, simply click "Log Out."
How to Link a Subscription Purchased from iTunes on Apple TV 4
To link a subscription purchased from iTunes, Verify that you are signed in on your device and able to view MLB.TV content with your credentials. To link your iTunes subscription to additional devices navigate to "Settings" and click "Purchase."
Enter your registered MLB email address and password. If you haven't created one yet, simply register and create a free account on MLB.com.
Upon successful login you will now have linked your iTunes purchase to your mlb.com account and can use this on any supported devices. For a complete list of supported devices, please click here.